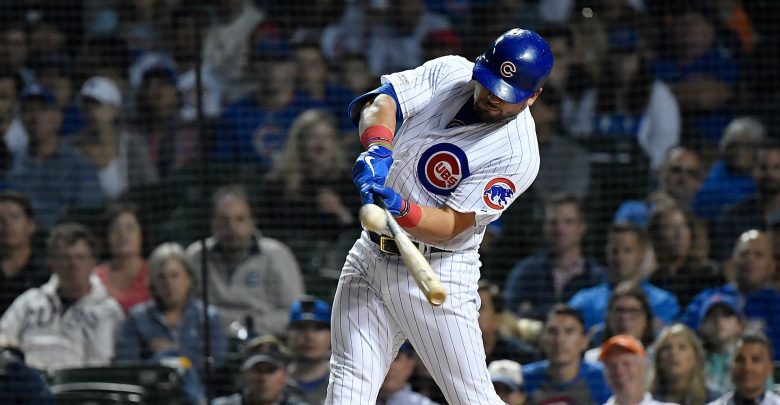 The Chicago Cubs look to take their next step towards a playoff berth when they host the Cincinnati Reds Tuesday in the second of a three-game series between National League Central rivals. Chicago took the opener on Monday night and has now won five in a row, while the Reds come into this one having dropped two of three.
Chicago moved up in the Wild Card race, pulling within a half-game of Washington for the top spot after the Nationals lost to the Cardinals on Monday night. The Cubs are only up by a game on Milwaukee in both the Wild Card race and the National League Central standings. Chicago trails St. Louis by two games for the top spot in the division. Cincinnati has fallen out of the playoff hunt, sitting 14.5 games behind St. Louis and 12.5 behind the Cubs.
The moneyline for this contest has the Cincinnati Reds +155 and the Chicago Cubs -165. The over/under for this game has been set at 8.
Still Throwing Heat
While the Reds have had their troubles as a team, Sonny Gray has been a stable starter for the team, putting together a 10-7 record with a 2.80 ERA, which is good for fifth in the National League. Gray has 190 strikeouts on the season, topping his previous career-best of 183 in 2014 with Oakland. The right-hander had his personal five-game winning streak snapped in his last start, taking the loss after giving up two hits and three earned runs in 6 1/3 innings of work against Seattle.
Eugenio Suarez is having a quietly outstanding season, as he is tied with the Mets' Pete Alonso for the most home runs in baseball with 47. That total has him tied for the third-best single-season home run total for a Reds player with Ted Kluszewski in 1955, and he could become only the second player in Cincinnati franchise history with 50, joining George Foster who had 52 in 1977. Suarez has hit well against the Cubs this season, batting .369 with eight home runs and 19 RBI in 65 at-bats against Chicago pitchers.
Hot Down The Stretch
The Cubs seem to be getting hot at just the right time, but they still trail St. Louis by two games with 12 to play, though the two teams will meet for seven of those 12 contests, including a four-game set beginning Thursday. Yu Darvish will start this contest hoping to get Chicago a little closer before that crucial series and looking to extend his current two-game win streak. Darvish is 6-6 on the season in 29 starts, striking out 204 and wielding a 3.97 ERA. He's coming off a masterful performance in his last start, going six innings against San Diego and allowing just two hits and no runs while striking out 14.
As good as the pitching has been for Chicago, it's the offense that has really come alive of late, as the Cubs have scored 55 runs over their last four games. And that has come with shortstop Javier Baez out with a thumb injury, and now Anthony Rizzo is sidelined indefinitely with an ankle sprain. Rizzo will be in a walking boot for five to seven days before being re-evaluated. But Chicago has a lot of depth to its lineup, with Kyle Schwarber stepping up Monday with a three-run homer to power the team to a win. Schwarber leads the Cubs with his 37 home runs, while other players like Jason Heyward, Kris Bryant, Nicholas Castellanos and Willson Contreras are all dangerous as well.
Cubs Continue To Roll
Darvish has been pitching well of late, and the Cubs' bats have been red-hot. As good as Gray has been against Chicago this season — a 2-1 record with a 2.70 ERA — he'll have a difficult time keeping the Cubs offense held in check. Look for more clutch hits and lots of strikeouts on both sides, but Chicago coming out on top. I'm taking the Cubs -165 to win their sixth straight.