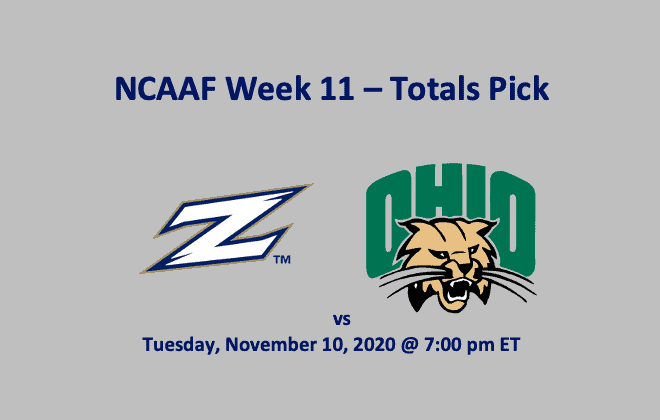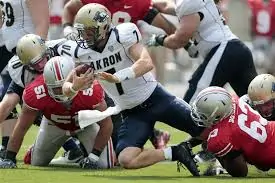 Our Akron vs Ohio totals pick has the over/under at 57.0 with either bet coming in at -105. In the initial week of Mid-American Conference play, the Zips proved to have a porous defense, as they allowed 58 points. Also last week, the Bobcats showed that they had some scoring chops. Last season when these two teams met 55 points were scored with Ohio putting 52 of those points on the scoreboard. What can we expect in the second week of MAC football play? Points will be scored, certainly, but are 57 points possible?
Akron vs Ohio Totals Pick – Offenses & Defenses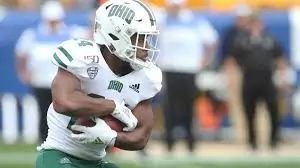 The skinny on Akron thus far is that they have a defense that allows lots of yards and points. On the other hand, their offense is challenged, especially when it comes to mounting an air attack. We do think that the Zips will score some points in this game. After all, the Bobcats bring a mediocre D to this game. Additionally, we do find that Ohio will have ample opportunity to put large numbers on the scoreboard. How many points? We estimate about 42. Also, the Zips have the potential to put about 10 on the board. That gives us the under.
Zips vs Bobcats Trends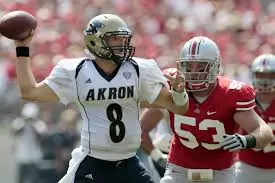 In Akron's last six games, the over has been achieved four times. In games played in week 11, the total has gone under in six of Akron's last seven contests. For Ohio, the total has gone over in four of their last five games. Also, the over has been achieved in six of the Bobcats' last seven games played in November and in four of their last five versus a MAC opponent.
Although Ohio has a lot of scoring potential, we don't think they'll be quite as explosive as in the past. Plus, to reach the over, they will need some help from Akron. We don't think that the Zips have enough punch to do that.
Akron vs Ohio Totals Pick – Final Word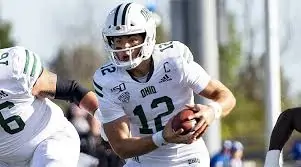 In creating our Akron vs Ohio totals pick, we note that Akron quarterback Zach Gibson and Ohio QB Kurtis Rourke will try to get their teams on the winning track. That could mean that there will be a lot of points scored. However, we doubt that this game will read the magic mark of 57.0. We like the under here. Make sure you read our spread pick for this game.
This MAC contest will be played Tuesday, November 10, 2020 at 7:00 pm ET. Ohio's home turf, Peden Stadium in Athens, OH, will serve as the host site. The weather at game time look good with no rain predicted and the temperature at 68 degrees with the wind at 5 mph from the SSE.
Akron Zips vs Ohio Bobcats Summary
Totals: Under 57.0 (-105)