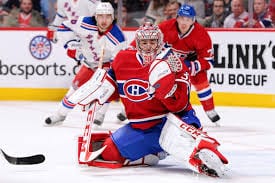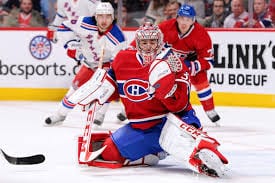 This first round matchup, which faces off at 7:00 p.m. Wednesday night in Montreal, features the New York Rangers (48-28-6) and the Montreal Canadiens (47-26-9). This is one of five contests that start off the 2017 NHL playoffs. The Rangers were fourth in the Metropolitan Division with 102 points. The Canadiens topped the Atlantic Division with 108 points. The Rangers were 3-0-0 against Montreal this season. Our NY Rangers Play Montreal 2017 Stanley Cup free pick sees this as being a major goaltending matchup.
New York Rangers Keys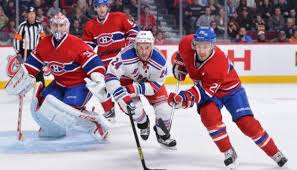 With a 3.1 mark, the Rangers are fourth in goals per game and 12th in GA at 2.6 GA. Their penalty kills is 19th in the league at 79.8%, while they are 10th on the power plays at 20.3%. Winger Chris Kreider leads the team with 28 goals and RW Michael Grabner at plus 22 tops the team in plus/minus.
Mats Zuccarello is a top playmaker, notching 44 assists and a team-best 59 points while recording a plus/minus of +15. Center J.T. Miller has 22 goals, 34 assists and 56 points. Also, center Derek Stepan accumulated 55 points this season. He's got 14 power play assists.
Montreal Canadiens Keys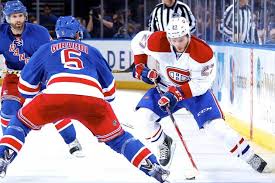 Montreal offers a very solid D, as they are allowing merely 2.4 GA. That's fourth in the NHL. However, this is not a team noted for scoring goals. They're 15th in that category, averaging 2.7 GPP. Their 13th ranked power play is at 19.7% and their 14th rated PK is averaging 81.1%.
Watch out for LW Max Pacioretty who simply can make things happen. He leads the Canadiens with 67 points, which includes 35 goals and 32 assists. Tops on Montreal in plus/minus is center Paul Byron at +21, while defenseman Sean Weber, who's at +20, has a solid 25 assists and 43 points. He's also the team leader on power play goals (12) and power play assists (10). Also, RW Alexander Radulov, second in points with 54, is the team's assist leader with 36.
Goaltending Edge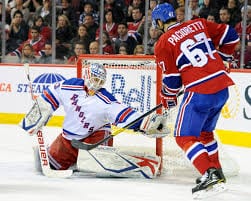 The Rangers feature Henrik Lundqvist (31-20-4) in goal. His save rate is .910 and GAA comes in at 2.74. For Montreal Carey Price (37-20-5) comes to the game with a 2.23 GAA. His save rate is .923. If this games does come down to goaltending, as some believe is will, Montreal has a bit of an edge.
NY Rangers Play Montreal 2017 Stanley Cup Free Pick
Claude Julien lost his job with the Bruins this season. When that happened, the Canadiens quickly got the veteran coach on their bench. During his short time with Montreal, the Canadiens have sharpened their defense.
This is the second time in three years that these two teams get to meet in the first round. The last time they met like this, in 2014, the Rangers took Montreal down in six games. We think that this series will be different In our NY Rangers Play Montreal 2017 Stanley Cup free pick, we like the Canadiens in this series. It will take seven games.
NY Rangers Play Montreal 2017 Stanley Cup Free Pick: Canadiens in seven