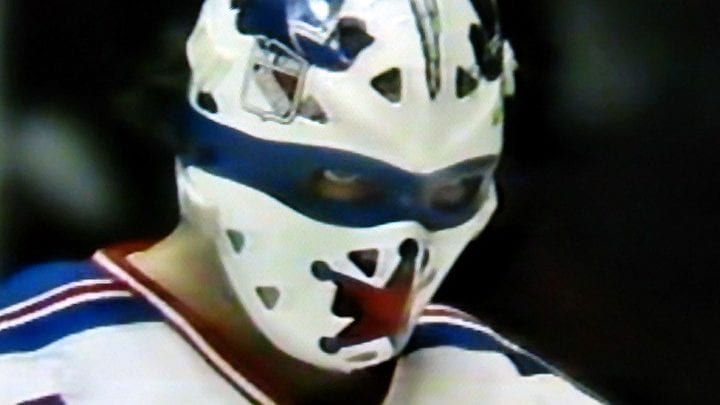 There's value to be had in early season betting for any sport because there is minimal statistics and trends to pour over. In the NHL this year for example we see the New Jersey Devils, the last place team in the Eastern Conference last season, sitting at 3-0 atop the Metropolitan. Oddsmakers have made Colorado underdogs in all four games they've played this season – three of which they've won outright. Even the Vegas Knights who are made up of a squad of players that other teams left unprotected have begun their franchise history 3-0. Forget the NBA – 10/13/17 NHL Predictions are what's FAN-tastic.
The Friday Night Hockey Hat Trick is the three best games for 10/13/17 NHL Predictions. Let's head to center ice and face off.
10/13/17 NHL Predictions – Washington Capitals (-140) at New Jersey Devils
In a division with the Washington Capitals (2-1-1) and Pittsburgh Penguins it's actually the New Jersey Devils (3-0-0) that stand at the top. The Devils will only get better as 19-year-old Jesper Bratt (3 goals in 3 games) and 18-year old top pick Nico Hishier find their grooves together. Washington comes in having lost two games and may be looking forward to tomorrow night's game in Philadelphia – with whom they've got in the most fights in their franchise history.
@NJDevils make it a 4th win is so much hype! #Friday13 #NJDevils #RedDawn

— Bobby Meissner (@bobbycena26) October 13, 2017
Although Detroit has won six in a row at the Prudential Center and 10 of the last 11 overall, New Jersey might actually be for real. The Devils have handed both Toronto and Colorado their only losses of the year. With a possible trap game for Washington, take the Devils (especially on Friday the 13th).
Goal One Pick: New Jersey +127. 
 10/13/17 NHL Predictions – Anaheim Ducks (-116) at Colorado Avalanche (-105)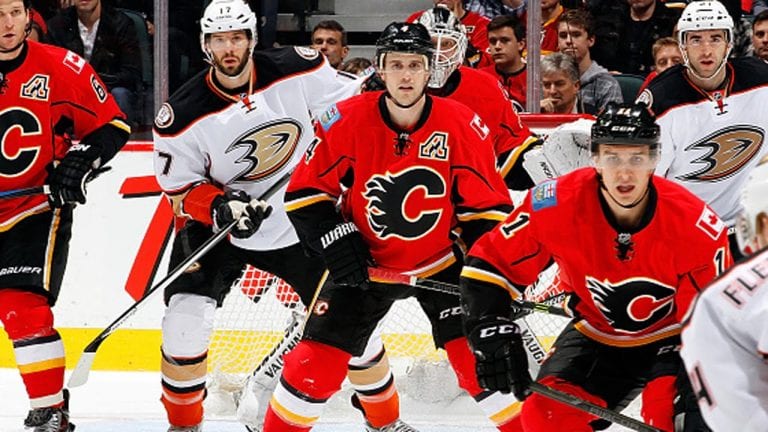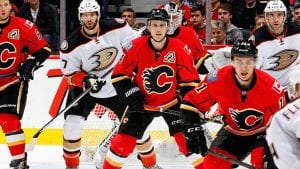 Teams in any sport love playing with a chip on their shoulder. The New England Patriots act like it's them against the world every year even though they've been favored to win the Super Bowl pretty much annually for 15+ years. This could be the mindset that's fueling the Colorado Avalanche (3-1-0) hot start. Colorado has been underdogs in all four of their games and have won three of them outright. Anaheim (2-1-1) has largely battled injuries this year which is the major source of their struggles.
Neither team has really battled the top brass of the NHL, in fact the Ducks' two wins of the year have come against the Islanders and Coyotes – both one win teams. Colorado did beat Boston by a combined score of 10-3 in back to back games so they are on an uptick. Can the Avalanche handle being not-an-underdog (although not necessarily favored)?
Goal Two Pick: Colorado -105
10/13/17 NHL Predictions – Detroit Red Wings at Las Vegas Knights (-138)
The Las Vegas Knights are the talk of the NHL after their 3-0 start to the franchise history. It's not wise to put too much stock into that however as their three wins have come against Dallas, and Arizona twice who are a combined 1-6-1. Detroit (3-1) has had a nice bounce back year too after missing the postseason for the first time in 25 years last season.
Tonight's contest features two teams entering the evening having made the playoffs in the same number of consecutive seasons. #VegasBorn pic.twitter.com/uhf4It05FL

— Vegas Golden Knights (@GoldenKnights) October 13, 2017
There are a few things working against Detroit in the 10/13/17 NHL predictions. First and foremost, they're playing on the second leg of a back-to-back after beating Arizona 4-2 last night. Second, tonight is going to be an electric atmosphere even for Vegas standards since it will be the official unveiling of the team to the home fans. They had a home game Tuesday, but it was more reserved as an appreciation to the first responders of the October 1st country music fest shooting. Third, Las Vegas goalie Marc-Andre Fleury has the 2nd best GAA in the NHL so far.  Finally, it's Las Vegas. How is Detroit going to handle themselves after getting into Sin City late last night? The 10:30PM start time does give time to get the 'bad stuff' out of your system, but who wants to play a hockey game when you can be out there, doing it all over again?
Goal Three Pick: Vegas -138