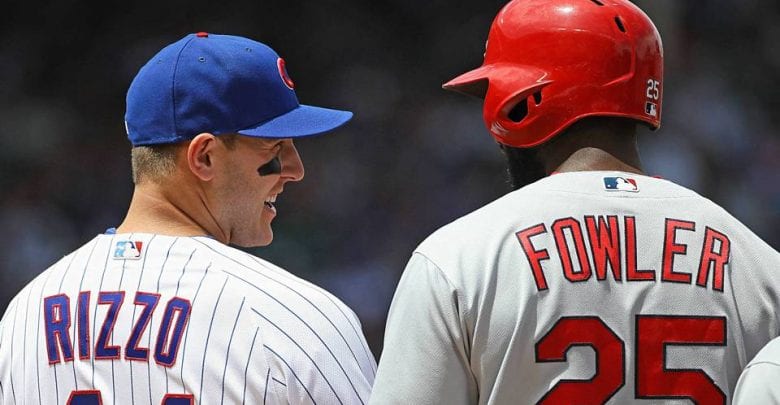 The Cubs offense is peaking at just the right time for the 9/15 free MLB pick as they enter a weekend series with St. Louis that could seal one or the other team's fate for the rest of the season. Chicago pounded out 41 hits and scored an insane 39 runs over a three game sweep of the Mets.
Of course beating on the depleted Mets is one thing, but St.Louis comes into Wrigley Friday afternoon knowing this is likely their last chance at a playoff berth. The Cardinals are only 3 games back from the Cubs but with only 16 left to play in 2017. Every loss in this series puts them a game farther away from reaching their division rival – but every win puts them a game closer. The two teams will meet one more time over a four game set in St. Louis the second-to-last series of the year, but this weekend's matchup will go a long way in determining who is resting up for the playoffs – and who is trying to get some extra AB's for their September callups.
9/15 Free MLB Pick Pitching Matchups
The Cardinals have to be confident in the arm they send to the mound as Carlos Martinez (11-10, 3.33) has proven himself to be on of the best young arms in baseball. He'll be leading a St. Louis team that has won 9 of their last 11. Martinez is 5-2 his last 7 decisions including a complete game shutout September 4th against the Padres in which he allowed just 3 hits while striking out 10. The right hander followed up that gem with 6 innings of 4 hit ball while striking out 8 more in a St. Louis win over Pittsburgh.
Carlos Martinez's Changeup is filthy pic.twitter.com/vUWoR4GaLk

— Pitcher List (@ThePitcherList) September 5, 2017
Martinez has started 3 games against the Cubs this season (1-0) posing a 2.25 ERA while holding them to a 2.25 average. He has struck out 20 Cubs batters in 20 IP this year. Martinez has been great at stifling Cubs slugger Kris Bryant (3-22, .136) but has been lit up by Anthony Rizzo (9-33, 3HR).
St. Louis will be seeing a familiar face when Cubs starter John Lackey (11-11, 4.65) takes the hill in the 9/15 free MLB pick. Lackey spent two seasons with the Cardinals but earlier in 2017 it looked like this could be his last year on the hill. He's turned that around since the All-Star break, going 6-2 since the mid-summer classic. Lackey has allowed only 2R his last 2 starts (14 IP) after giving up 11 his previous two.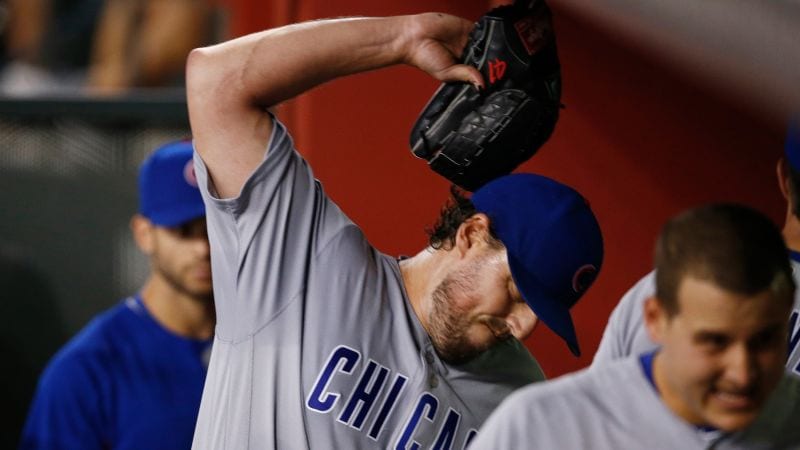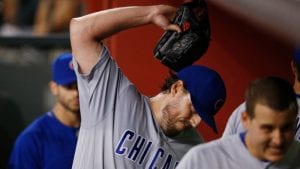 Lackey is much better in the friendly confines of Wrigley Field where his ERA is 3.89 compared to 5.38 on the road. Lackey has made only 2 starts against his former team this season, posting a 1-0 record 3.46 ERA. Another advantage in Lackey's corner is the 2:20 EST start time as the pitcher is 7-3 in 13 day starts this season.
9/15 Free MLB Pick Betting Matchup
Despite the fact that the Cubs are just 5-5 in their last 10, oddsmakers have made them -111 favorites for Friday afternoon's matchup. A lot of that could be based on the offensive output of the last three days – but seasoned bettors know that run streaks like that don't last. In fact, offensive outbursts like the Cubs just had are often met with dead bats for at least a game or 2.
The thing is, the Cubs are going to need to score runs to win Friday – obviously, right? Lackey may have a respectable record on the season, but 8 of his 11 wins have come when Chicago gave him 6 or more runs of support. He's 3-11 when the Cubs score between 0-5 runs – which Martinez should hold them to today.
Pick St. Louis Cardinals +105