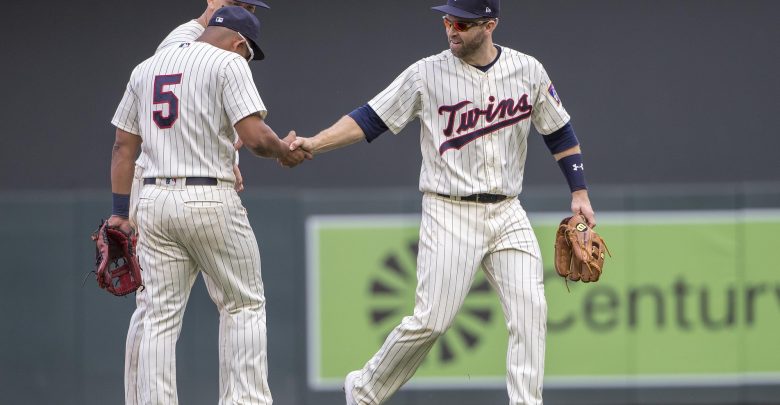 The Minnesota Twins have had a nice little weekend, taking two of three so far from the AL Central leading Indians. The Twins are now 4.5 games back in the division and can close that gap even more with a win in the June 3rd AL free pick. Cleveland looks to get back on track a bit, dropping two in a row after a six game win streak. The Indians are slight favorites today (-108) so is a series split in the works?
Where Did Cleveland's Offense Go?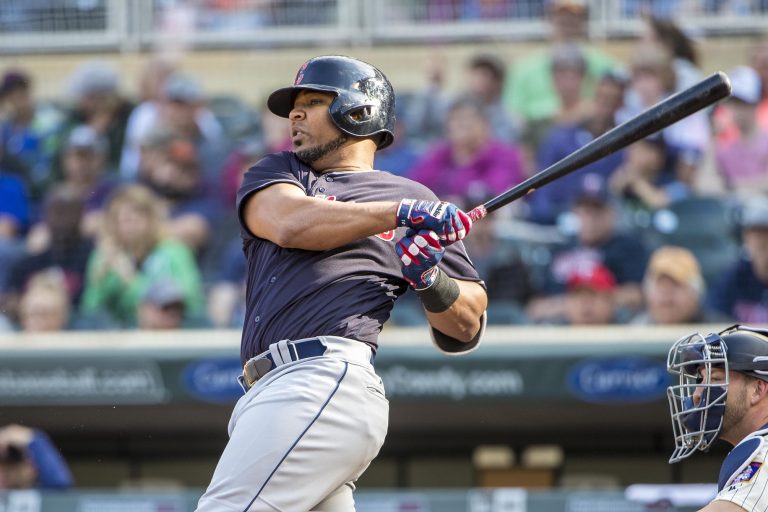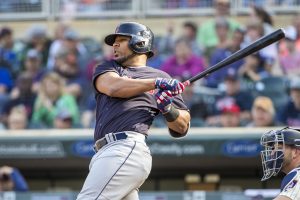 Yesterday's 1-7 loss by the Indians was devastating, not just because it allowed Minnesota (and Detroit) to gain ground in the Central but because the Cleveland offense was shut down for the first time in a week. Prior to Saturday afternoon's tilt, the Indians had posted 7+ runs in six of the last seven games. Francisco Lindor has had a great series (3-2B, 2 HR, 5RBI) but he didn't get much help yesterday. The Cleveland bats should come alive in the June 3rd AL free pick as they have a .423 career BA against today's Twins starter Kyle Gibson. Edwin Encarnacion has 3HR against Gibson in 17 AB.
Taking the ball for Cleveland in the June 3rd AL free pick is Mike Clevinger (4-2, 3.14 ERA). The right hander has been a bit up and down over his past three starts and especially over his past two. On May 24th Clevenger had his roughest outing of the season allowing 5ER in 5.1 IP against Houston. He followed that up with a solid 4-hitter with 1ER surrendered against the White Sox. It's a windy day in Minneapolis with gusts out to center at 15 MPH, but the Twins do have just a .230 career BA in 44 AB against Clevinger. Today's total does seem low at just 8.5 considering the wind.
Can the Twins Grab 3 of 4?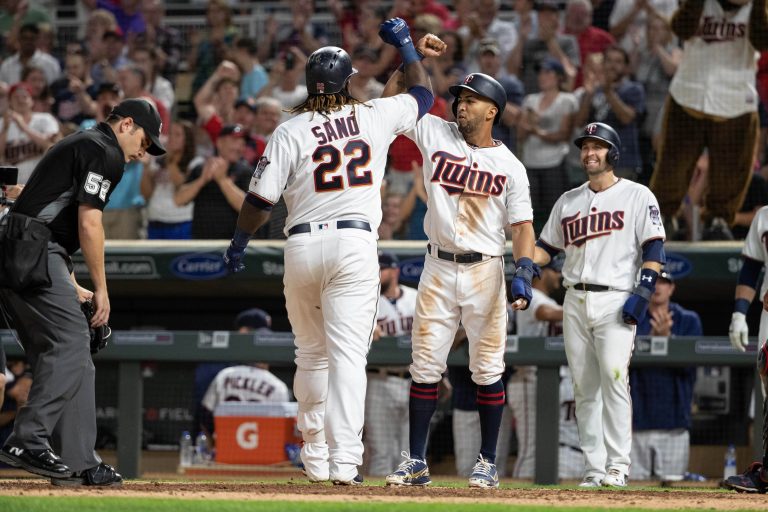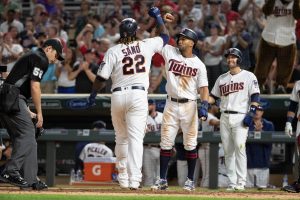 The Minnesota offense has come alive lately, plating 7+ runs in 5 of the last 6 games. Brian Dozier is 4 for his last 9 and Eduardo Escobar had a 2HR night on Friday. Eddie Rosario hit a long ball yesterday and is batting at a .424 clip over the last 7 days. Minnesota hasn't hit Clevinger well, but Miguel Sano does have a HR, a 2B, and 4BB in 10 career plate appearances against today's Indians starter. Overall the Twins have climbed into the top half in the majors in runs/game.
Taking the task of shutting down the Cleveland hitters today is Kyle Gibson (1-3, 3.57 ERA). He's coming off a great start against the Royals in which he tossed 7.0 IP of 5-hit shutout ball. Gibson has the potential to be great as evidenced by his 10K performance against the Yankees on April 26th. That being said the right hander needs to be better against Cleveland in the June 3rd AL free pick. In 4 starts last year, Gibson was 0-3 against the Indians with a 4.50 ERA.
June 3rd AL Free Pick Betting
71% of the betting public is on Cleveland today yet the line has moved the opposite way from CLE -125 to -108. The Twins haven't hit Clevinger well in the past, but their offense has been clicking lately. The Indians are in a bit of a lull, and have an off day tomorrow before a couple home games with the Brewers. Expect another high scoring affair today with the wind blowing out and two high potential offenses.
Free Pick: Cleveland Indians / Minnesota Twins *Over* 8.5