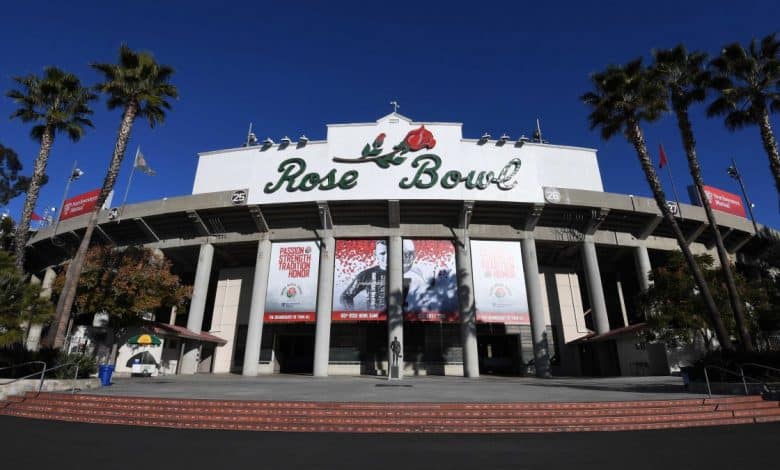 The line is plunging in 2022 Rose Bowl betting as Ohio State opened up as -7 point favorites but are down to -4. That makes sense with the Buckeyes having some pretty big names opting out to prep for the NFL draft, but at the same time OSU's 2nd and 3rd stringers will likely become pro prospects eventually as well.
Make no mistake, this line is moving towards Utah because the Utes are a quality team as well. Kyle Whittingham has his team red hot to wind down the year as well, with Utah winning 9 of their last 10 including six in a row. The Utes demolished then #10 Oregon 38-10 to win the Pac-12 Championship, but 60% of the betting public is still on OSU.
Utah Defense Can Prove Themselves
We will find out if Oregon's 221 yards of offense in the Pac-12 Championship game were a result of a bad day from the Ducks or the Utah defense being that good. The Utes did have the #13 total yard defense in the nation (317.3 ppg) and allowed the fewest points in the Pac-12 (20.6), but they are up against an absolute unit in Ohio State's offense, who led the country in yards (551.3) and points (45.5).
Utah held four of their final five opponents to 13 points or less in the regular season, but once again this is a whole different OSU squad. That's alright though, because the Utes can score too. Whittingham's squad was 2nd in the Pac-12 in scoring (35.5) behind UCLA which was also in the top 20 in the country.
The Utes do a lot of their damage on the ground behind the two-headed monster of Tavion Thomas (1,041 yards / 20 TDs) and T.J. Pledger (671 yards). We saw what Michigan did on the ground against Ohio State in the regular season finale running the ball 41 times for 297 yards, so there may be some headway for the Utah rushing attack in 2022 Rose Bowl betting.
Time for Stroud to Find New Targets
Ohio State put up some pretty jaw dropping offensive numbers this season with 551.3 total yards/game, 364.9 passing yards/game, and 45.5 points per game which were all top five in the nation. That being said, some key components in piling those stats are going to be missing in the Rose Bowl with Chris Olave (65 catches, 936 yards) and Garrett Wilson (70 catches, 1,050 yards) opting out of the game to prep for the NFL draft.
That's 25 TD catches out of the lineup for Ohio State (in addition to starting LT Nicholas Petit-Frere who is also opting out) which would kill most teams. Not OSU though, as they still have their leading receiver Jaxon Smith-Njigba (80 rec,1259 yards), a 1,000 yard rusher Treveyon Henderson (1,172 yards, 15 TDs) and a Heisman Trophy finalist QB in CJ Stroud (3,862 yards, 38 TD/5 INT). Something says OSU may be alright here.
Free 2022 Rose Bowl Betting Pick
Ohio State's defense ranks 20th vs. the run, but a lot of that has to do with the Buckeyes being up so much that teams usually abandon the ground game. That means Utah should be able to move the ball with their forte of the ground game and we know Ohio State is going to get theirs on offense regardless of who is in or out of the lineup. That means, even though the number is huge (64), the only play is the over.
Ohio State 42 – Utah 35
Free Pick: Over 64