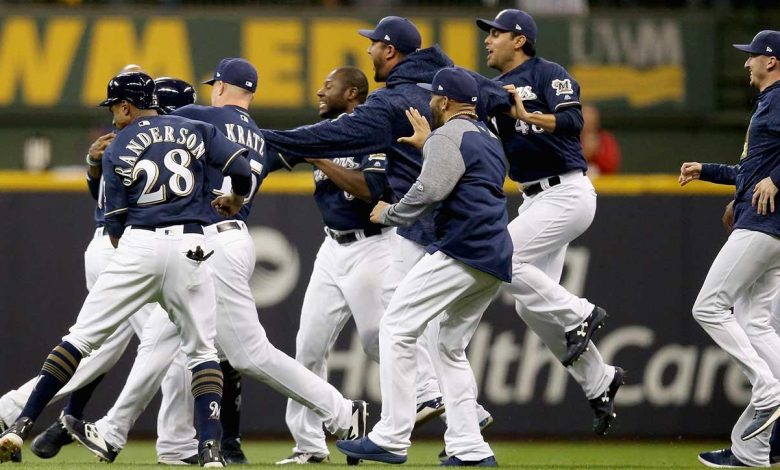 The 2019 NL wild card free pick is probably a no-brainer as the Washington Nationals send Max Scherzer to the mound to face the Brewers. You'll have to lay -174 on the Nationals ML, which is a ton, but still might have value with Scherzer on the bump. Even the Washington run line has some rough odds at +118. Nearly 3/4 of the public is on Washington but the question for Tuesday nights game is, "how can the 25% win this game?"
Reasons For Betting Brewers 1: They're Hot
If Milwaukee had Christian Yelich available in the 2019 NL wild card free pick they'd for sure be worth a play at +162. Last year's MVP went down on September 10th with a broken right kneecap, but since then the Brewers have gone 13-5. Three of those losses all came over the weekend in Colorado meaning Milwaukee went 13-2 in their first 15 without Yelich.
The Brewers also went 4-2 vs. the Nationals during the regular season. That includes just 1-2 in D.C but they did get a win in a Scherzer start on May 6th. Scherzer did strike out 10 in 6.0 IP while allowing just 1 ER but Milwaukee got 3 in the 7th inning or later which is their same strategy for Tuesday.
Reason For Betting Brewers 2: Their Pitching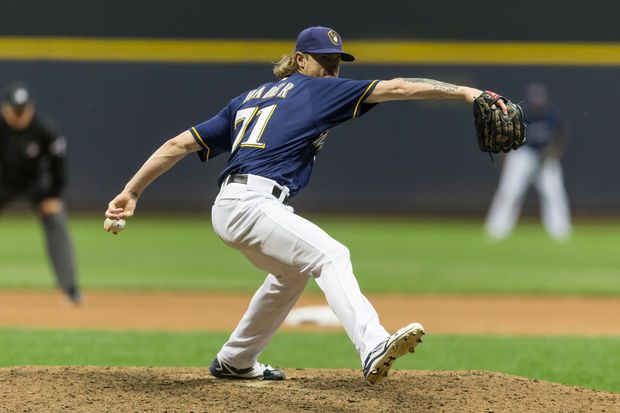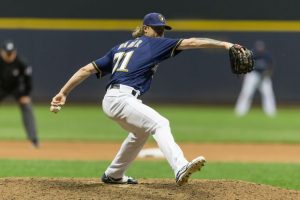 Milwaukee is expecting a fast – but not a long – start from pitcher Brandon Woodruff in the 2019 NL Wild Card free pick. The Brewers were 18-4 when Woodruff pitched during the regular season but he hasn't seen action in 8 days while recovering from an oblique injury. That's OK though.
The Brewers had the best ERA in baseball in September at 3.01. Woodruff will throw about 40 pitches on Tuesday meaning Craig Counsell can play the matchups as he see fits. Milwaukee can game plan for Scherzer, but Washington batters have no idea who they'll be facing.
Reason For Betting Brewers 3 : Still a Good Offense
Obviously any offense is going to take a hit without Yelich and his 44 HRs in the lineup but Milwaukee still has some guns. This is especially true with Ryan Braun expected to be back in the lineup after missing Saturday and Sunday with a calf injury. Lorenzo Cain has also had the last 2 days off resting an ankle but is probable for Tuesday. The likes of Yasmani Grandal, Eric Thames, and Mike Moustakas still give Milwaukee a formidable chance in this one.
Reason For Betting Brewers 4: They Can Get to Scherzer (Maybe)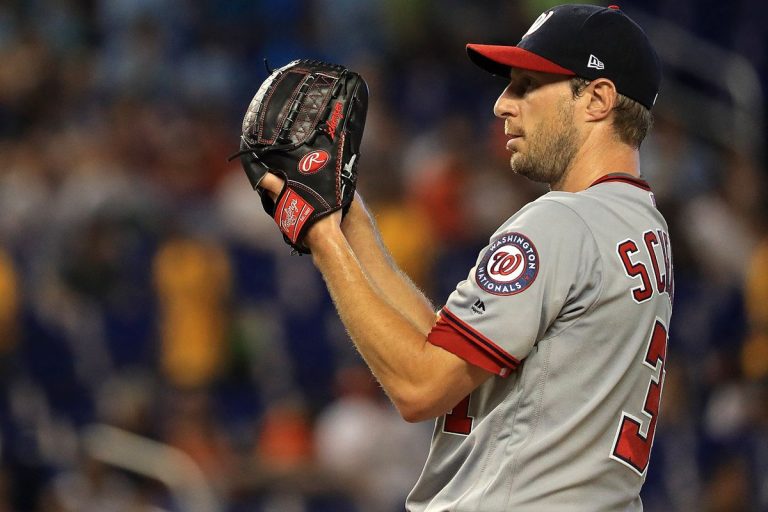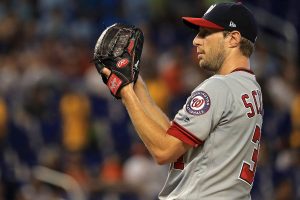 On paper Milwaukee looks very overmatched against the perennial Cy Young candidate Scherzer. The Washington starter has a 1.50 ERA in his 1 start vs. the Brewers this year and has held the current Milwaukee roster to a .133 average in 90 ABs.
That being said, Scherzer has missed time late in the regular season with some back problems and he doesn't look very healthy down the stretch. The right-hander has allowed 4+ ER in 3 of his last 5 starts during the regular season and served up 4HR total against the Cardinals and Phillies in his last two outings.
Reason For Betting Brewers 5: They Have the Experience
Even though Washington only made the postseason as a wild card entrant, there's still pressure on this team on Tuesday. Dusty Baker was fired from Washington after taking them to the NLDS in 2017 and there was talks of letting Dave Martinez go after an 82-80 record last year – his first at the helm. The Brewers paid their entire pitching staff $39 million this year, just slightly above what Scherzer (37.4 million) and Stephen Strasburg (38.3) made on their own.
The Brewers should be relaxed for this game after being a game away from the World Series a year ago. Milwaukee knows they are supposed to lose this game, not just because they are up against Washington's Ace but also because the Brewers have absolutely been ravaged by injuries this year – yet still made the postseason.
Milwaukee Pick: This is not a team to take lightly as they have momentum. Yes, it's tough on the road especially in the wild card do-or-die situation but Washington may actually have a disadvantage being at home if they get down early.