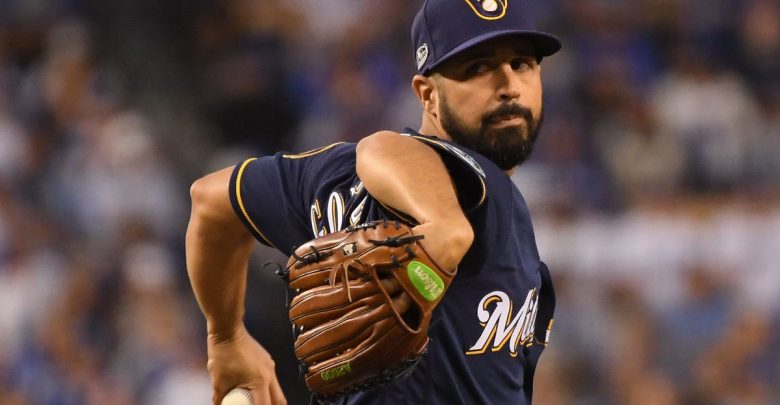 The Milwaukee Brewers and the Minnesota Twins are set to begin a two-game series in Minnesota. The Twins have been the surprise of the season throughout baseball. The Brewers haven't been bad, but a Christian Yelich injury and starting lineup concerns have dampened their spirits. A big series win here would certainly help their standing and give them some momentum as we head into June.
The Twins sit at 36-16 on the season and have the best record in baseball. They lead the Cleveland Indians in the AL Central by 10 games. Milwaukee is 1.5 games behind the Cubs in a tight race for the NL Central. The Twins are a -120 favorite.
Milwaukee Looking to Keep Momentum
The Brewers salvaged a win over the Phillies on Sunday to avoid the sweep. They are going to have to play well again in both games this week to avoid the two-game sweep against the best team in baseball. The pitching is going to be paramount for both teams in this series.
Gio Gonzalez will start the first game of the series. He is 2-1 with a 2.39 ERA and 19 strikeouts this season. In his career, Gonzalez is 3-3 with a 6.43 ERA and 41 strikeouts against the Twins. The Brewers' pitching was instrumental in the win on Sunday as Brandon Woodruff threw eight innings of one-hit ball, the lone hit being a home run. Yelich hit his national league-leading 21st home run as he continues his power surge.
Twins Look For Win
The Twins are the best team in baseball this season by many measurements. They are the top team record-wise, but they are also leading everyone in run differential at +111. The Twins are also on pace to set the home run record. The Twins are coming off a sweep against the White Sox and have now won six games in a row.
The Twins managed just six hits in the series finale win. Jake Odorizzi took the win to improve to 7-2 this season as he threw 5.1 shutout innings, giving up just one hit while striking out nine. Michael Pineda will start the first game of this series and is 4-3 with a 5.43 ERA and 44 strikeouts this season. This will be Pineda's first start against Milwaukee in his career. The Twins are hoping for a two-game sweep so that they can keep their momentum.
Memorial Day Baseball will be Good
The Brewers and Twins always have a good series, and this one will be no different. Both squads have excellent starting pitching on the mound and will look to get the series off to a good start. Look for this to be a low-scoring series with all the scoring coming off of homers. Look for the Brewers to take the opening contest as they have the experience with Pineda on the opposing mound. Take the Brewers.