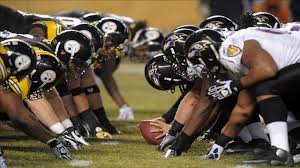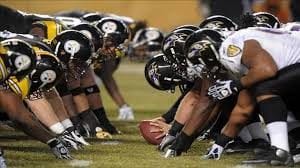 This is a game that both teams want. Our Baltimore Ravens play Pittsburgh Steelers free pick is perhaps the biggest game in the NFL's week 16. The Ravens (8-6) need the win to move into a tie with Pittsburgh in the AFC North. If they win, Baltimore will actually move ahead of the Steelers, since the Ravens control the tiebreakers. If the Steelers (9-5) win, they take the AFC North, and that's that.
When these teams met earlier in the season, the Baltimore Ravens beat the Steelers 21-14. The team is 3-2 for their last five. Losses were to Dallas 27-17 and New England 30-23. During those five games, Baltimore beat Cincinnati 19-14, Miami 38-6, and Philadelphia 27-26.
The Pittsburgh Steelers have run off five wins in a row. They've beaten Cleveland, Indianapolis, NY Giants, Buffalo and Cincinnati. In each game they scored between 24 and 27 points. In two of those wins, they held opponents to under 10 points. Their last win was against the Bengals 24-20.
Baltimore Offense vs. Steelers Defense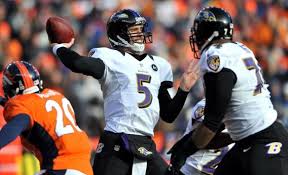 The Ravens are averaging 21.9 PPG. QB Joe Flacco (64.6 COMP%, 19 TDs, 13 INTs, 28 Sacks) is not considered to be a premium player. He does a lot right, but is also prone to making mistakes. He has a good group of receiver that includes top pass catcher Mike Wallace (64 REC, 963 YDs, 15.0 AVG, 4 TDs). RB Terrance West (178 ATT, 729 YDs, 4.1 AVG, 5 TDs) is the primary ground gainer. This is not a highly productive offense.
The Pittsburgh defense is solid. Allowing 19.7 PPG, they've accumulated 33 sacks, 11 interceptions and 13 forced fumbles. They have also defended 69 passes and made 46 TFL. The Steeler D comes ready to play and includes Artie Burns (12 PD, 3 INTs), CB Ross Cockrell (13 PD) and LB James Harrison (5 Sacks, 4 TFL, 1 PD, 1 INT, 2 FF).
Pittsburgh Offense vs. Ravens Defense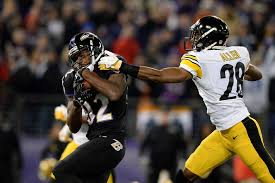 Veteran quarterback Ben Roethlisberger (63.9 COMP%, 26 TDs, 11 INT, 17 Sacks) commands the Pittsburgh offense. The Steelers are averaging 24.4 PPG. RB Le'Veon Bell (241 ATT, 1,146 YDs, 4.8 AVG, 6 TDs) is a dual threat. As a receiver, he's caught 72 passes for 601 yards and one TD. Antonio Brown (96 REC, 1,188 YDs, 12.4 AVG, 11 TDs) is a premium player. RB DeAngelo Williams, who has missed several weeks with an injury, will suit up for the game.
The Raven D is holding teams to an average of 18.8 PPG. They have made 30 sacks, taken 16 picks, and forced 17 fumbles. They make things happen. They also have 45 TFL and 61 PD. Once again, we've got to say that safety Eric Weddle and LB Terrell Suggs are both top-notch. Weddle has four interceptions and 11 passes defended, while Suggs has eight sacks, three FF, and six TFL. LB Zachary Orr leads the team in tackles and has seven TFL, three PD and two INTs.
Baltimore Ravens Play Pittsburgh Steelers Free Pick
The Steelers have a lot of ways to score. They've got one of the best quarterbacks in the NFL, plus one of the finest wideouts and a fine rush attack. The ravens bring a very tough defense to the field. They should be able to control the Steelers for a majority of the game. At the same time, the Pittsburgh defense is very strong. The Ravens must win this game, since Miami won a wild card today by beating Buffalo in OT.
For our Baltimore Ravens play Pittsburgh Steelers free pick, we are going with Baltimore at plus 6.5.
Baltimore Ravens Play Pittsburgh Steelers Free Pick: Ravens at +6.5