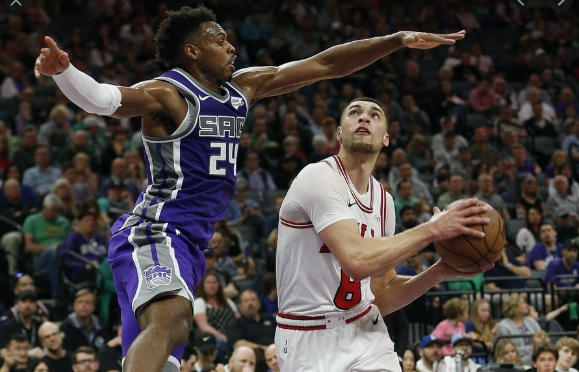 The Bulls are just 5 point underdogs heading into the December 2nd NBA betting free pick. Granted the home team Sacramento hasn't exactly been tearing it up with an 8-10 record on the year, but Chicago has played some of their worst offensive basketball of the season as of late – and that's saying something. The Bulls have lost three in a row, but are fresh after having the last two nights off. Is that enough to help get the cover on Monday?
Will Chicago Break Their Offensive Woes?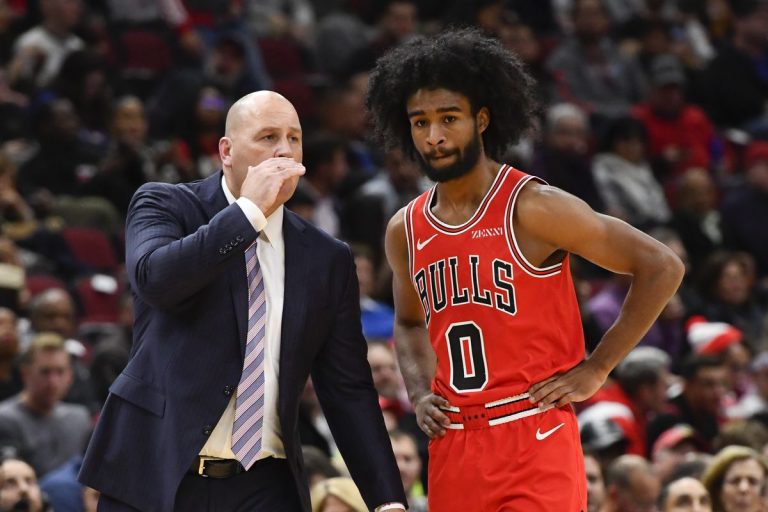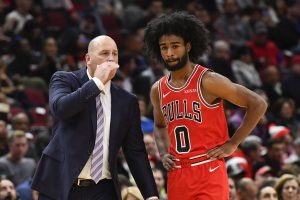 The total for the December 2nd NBA betting free pick is set at 212. The Bulls offense has been an 'under' machine as of late during their losing streak. In the last three games, Chicago has lost 94-117 to Portland (CHI +1), 90-104 at Golden State (CHI -2), and 103-107 at Portland on the back end of the home and home (CHI +7). That's not a lot of scoring for a team that is dead last in the league in field goal shooting at 42.3%.
The reason the Bulls could keep it close with Sacramento is because at least one of their players has been going off lately. Zach LaVine has a 49, a 36, and a 28 point scoring night in 3 of his last 4 games. Chicago's big problem is that they aren't getting a whole lot of help. Tomas Satoransky has averaged 15.5 points, 7.5 assists, and 5 rebounds in the last two games but he's battling a toe contusion ahead of Tuesday's game. Promising rookie Coby White scored 28 last Saturday vs. Charlotte, but he's been geared down by Bulls coaching and has just 8, 2, and 13 in the last three.
At the very least the Bulls have been playing some good defense so far through 2 games of their 3 game trip to the West Coast. Both Golden State and Portland have shot just barely over 45% from the field in those tilts. Sacramento is struggling with their offense too, having scored over 102 points just twice in the last 7 games.
Sacramento Has Been Good at Home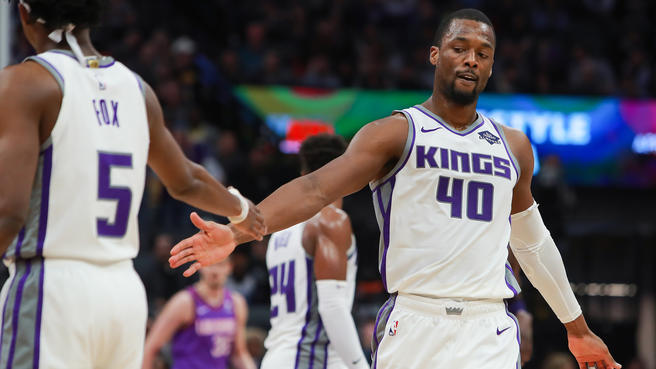 The Kings come into Monday night's game having won 5 in a row at home. That has come against some quality competition too in Utah (102-101), Portland (107-99), Boston (100-99), Phoenix (120-116), and Denver (100-97 OT). Those have all been some close games, but against much better teams than Chicago. Sacramento is in danger of overlooking Chicago in this one, especially with the Bulls being just 3-7 on the road this season.
Even in OT on Saturday, Sacramento scored just 100 points vs. Denver led by a 30 point night from Harrison Barnes. Buddy Hield dropped 41 in the loss at Boston last Monday but for the most part this Kings offense has been contained since losing De'Aaron Fox in early November. Sacramento has been held to 102 points or less in 6 of 9 games since their PG went down.
Sacramento has been a manageable 5-4 without Fox though, due largely in part to their top 10 defense in points/game. The Kings have held both the Sixers and the Nuggets to 97 points in their last two games. Those are two better offenses than Chicago.
December 2nd NBA Betting Free Pick
The Bulls stayed close with Portland in their last game, which was also on Friday giving Chicago an extra night of rest. Sacramento won't bowl you over offensively, which gives the Bulls a chance to keep it within 5 in this one.
Pick: Chicago Bulls +5