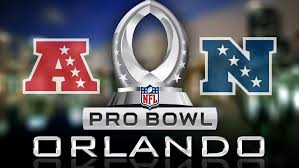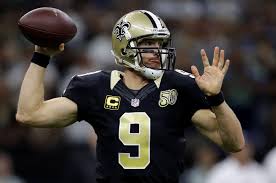 The 2018 Pro Bowl, the showcase game that now sits between the games that decide the AFC and NFC champs and the Super Bowl, will be played on Sunday, Jan. 28 at 3 p.m. E.T. It will be held in Orlando, Florida at the Camping World Stadium and broadcast on ABC and ESPN and live streamed on WatchESPN.
This is the game where the top players in the NFL, minus the top players who will be in the Super Bowl next week and the top players who decide not to go, meet for an exhibition game that usually offers a lot of scoring and fairly little defense. Let's face it there's not much at stake here and who wants to strain a pinky let along a major tendon in a game that has no meaning. It's pure entertainment.
Vacant Roster Spots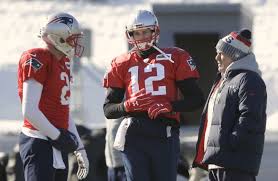 When the Patriots and Eagles made it into this season's Super Bowl that opened up 10 roster spots that had to be filled. Tom Brady had to be replaced. Derek Carr of the Raiders got the call. By the way, Phillip Rivers of the Chargers was supposed to be one of the QBs. He won't be playing. Alex Smith of the Chiefs replaces him. Injured Carson Wentz was supposed to be one of the quarterbacks for the NFC. He'll be replaced by Ram QB Jared Goff.
Top Offensive Players Opt Out
Many of the top offensive players are simply not going, including from the AFC wideout DeAndre Hopkins (Houston Texans) and running back LeVeon Bell (Pittsburgh Steelers). From the NFC, wide receiver Julio Jones (Atlanta Falcons) and running back Todd Gurley (Los Angeles Rams) will be no-shows. It seems as if when you scan the AFC and NFC defensive rosters that just about each of the top two players from every position is either not playing due to the Super Bowl or because they've opted not to do so.
2018 Pro Bowl- QBs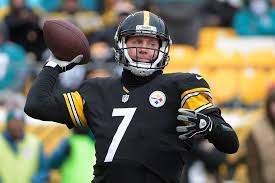 So it will not be the best of the best in the NFL's late-season showcase game. Still, there will be some very fine players, including living legends Drew Brees and Ben Roethlisberger, playing in this game. Should you bet the Pro Bowl? For fun, yes, but I wouldn't put much on the game that's impossible to predict.
Here's something to consider, however, when it comes to the over/under. Most people think that there's always a huge number of points scored in this game. But that isn't the case. From 2001 to 2012, in all but three games 65 or more points were scored. In one of those three games, 59 points were put on the scoreboard. After 2012, in the last four games, two of the games came in at 60 or more points and two under that amount. Last year 33 points were scored.
Our 2018 Pro Bowl Picks
This year's over under started at 71.0 and it is currently between 61.0 and 62.0. The average total over the last four Pro Bowls is 53.0. What do we recommend? Our 2018 Pro Bowl recommendation is for you to take the under in this one at 62.0. As far as the potential winner is concerned, these two conferences are tied at 22 apiece. There were three Pro Bowls that did not offer conference matchups. Those occurred from 2014 to 2016. This year, the NFC is at -3.0. Looking at the talent pool and who's showing up, I'd take the NFC in the 2018 Pro Bowl.
Last year, the AFC won and although this does not often happen, they do seem to alternate conference-winners many times. It's the NFC's turn. That's as good a reason as any to pick them. Then again, who can tell with this game? Best of luck and don't bet the farm.
Super Bowl Previews
We're  offering some thoughts on next week's game for the Lombardi Trophy. Check out our Eagles Super Bowl LII observations and our preview of the Super Bowl bound Patriots.  We'll be looking at props during the week (there are over 400 of the Super Bowl) as well as offering our spread and over/under picks.