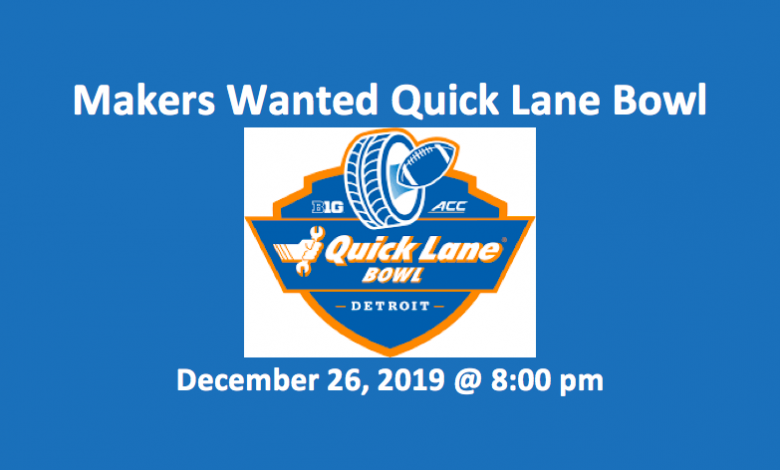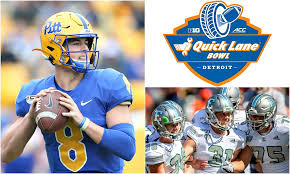 Our 2019 Quick Lane Bowl pick features Pittsburgh vs Eastern Michigan. This Quick Lane Bowl prediction has the Panthers at -11.0 and the over/under at 49.0. This bowl game is the second of two being played on Thursday, December 26, 2019. The other bowl offering is the Independence Bowl, which will kick off at 4 pm ET. That game is between Louisiana Tech and Miami. The Quick Lane Bowl will be played at Ford Field in Detroit, Michigan. It starts at 8:00 pm ET.
With a 4-4 conference record, the Pittsburgh Panthers (7-5) earned a third-place finish in the ACC Coastal Division. The Panthers ended up tied with the Miami Hurricanes and North Carolina Tar Heels. The #24 Virginia Cavaliers were first in the Coastal Division with a 6-2 conference mark. The Eastern Michigan Eagles (6-6) finished last in the West Division of the Mid-American Conference. They did so with a 3-5 conference record. The Central Michigan Chippewas, who ended the regular season at 6-2, topped the West.
2019 Quick Lane Bowl Pick – Regular Season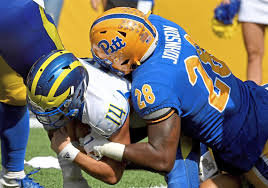 In the first seven games of this season, Pittsburgh went 5-2. Wins included a 35-34 victory over #15 UCF Knights and a 27-20 beating of the Syracuse Orange. Over the course of those seven games, the #13 Penn State Nittany Lions took down Pitt 17-10 and the Virginia Cavaliers beat them 30-14. In the last five games of the 2019 regular season, the Panthers lost three contests, including their final two games. The results for those last two were 28-0 in favor of Virginia Tech and 26-19 with Boston College winning. The team's other loss was to the Miami Hurricanes 16-12. Our 2019 Quick Lane Bowl pick notes that Pitt did beat Georgia Tech and North Carolina. It was certainly an uneven year for the Panthers.
All season long, Eastern Michigan could not win more than two games in a row. In the first half of the season, they went 3-3, and in the second half, they recorded the same mark. Highlights included beating the Illinois Fighting Illini of the Big Ten and Western Michigan, which finished second in the MAC – West. Losses to division-winners Central Michigan and to other West Division teams, including Ball State and Toledo, were devastating.
Pittsburgh Panthers vs. Eastern Michigan Eagles – Stats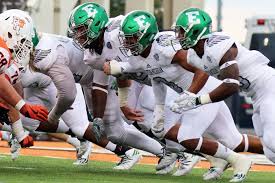 The Panthers are averaging 20.1 PPG. The team is generating 374.1 offensive YPG. That total includes 253.4 passing YPG and 120.7 rushing YPG. EMU is putting up 29.1 PPG. Of their 402.8 offensive yards per game, they're generating, 280.8 YPG in the air and 121.9 YPG on the ground.
The Pittsburgh D is allowing 21.8 YPG. Total defensive yards given up stand at 302.5. That total includes 195.6 passing yards and 106.9 rushing yards. The Eagles are allowing opponents 30.3 PPG. Total defensive yards come to a hefty 428.3 per game. Included are 202.4 ground yards and 225.8 air yards. Although Eastern Michigan has a sound offense, they'll be facing a tough defense. At the same time, the EMU defense looks to have a difficult time holding back the Panther attack.
Pittsburgh at Eastern Michigan – Players
The Panthers offense is relatively weak, but we expect them to be able to generate points against a very thin EMU defense. Although the Eagle offense can put points on the scoreboard, they will be facing a stalwart Pitts defense, which should stifle some of their productivity.
Pittsburgh Panthers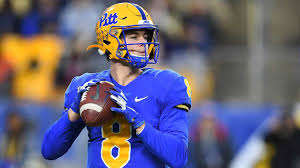 Junior QB Kenny Pickett has tossed 10 TD passes and nine picks. He's completing 60.9% of his tosses. Pickett has been sacked 27 times. Top receivers for the Panthers are Maurice FFrench, with 84 catches, 685 yards, and three scores, and Taysir Mack, with 62 receptions, 711 yards, two TDs. Our 2019 Quick Lane Bowl pick observes that two Pitt running backs, A.J. Davis and Vincent Davis, come to this game with four TD rushes each. A.J. Davis leads the team with 126 attempts and 532 yards.
Pittsburgh brings a daunting pass rush. Of the team's 49 sacks, DL Jaylen Twyman, DL Patrick Jones II, and LB Kylan Johnson have 10.5, 8.5, and 6.5 respectively. Although Pitt has just eight picks, they have accumulated 65 PD. Dammari Mathis and Paris Ford each have 11 PD and Dane Jackson 12. The three also account for five picks with Ford nabbing three including one pick six.
Eastern Michigan Eagles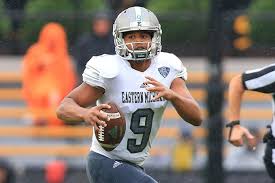 EMU quarterback Mike Glass III is a dual-threat. His passing stats include a sound 67.8% completion rate, 2,858 passing yards, and 22 TD tosses as well as a 3.6 YPA rushing average, 345 ground yards, and seven running TDs. RB Shaq Vann has 667 total yards, eight TDs, and a 4.9 YPA average. The receiving unit is deep as five players have 28 or more catches and three or more touchdown catches.
The EMU defense has recorded just 20 sacks and 37 PD. They have grabbed 11 picks and forced 15 fumbles, recovering seven. DB Brody Hoying and LB Kobie Beltran are top-notch performers. Beltran leads the team with 115 total tackles, three forced fumbles, and three fumbles recovered. Hoying has five PD, four INTs, and two FF.
Five Keys to the Game
Our 2019 Quick Lane Bowl pick finds the following are keys to this contest:
If EMU QB Glass can duck Pitt's sack unit, the Eagles will score
The Panthers must take advantage of Eastern Michigan's thin D
Eagles look to cause turnovers
Panther pass rush can be daunting
Eastern Michigan must use all offensive weapons and keep Pitt guessing
Our 2019 Quick Lane Bowl Pick
The question is can the Panthers exploit the EMU defense? If they can, then we expect they will win big. The Panthers could score 30-plus points against the Eagles. On the other hand, Eastern Michigan should put about 20 on the scoreboard. That means our 2019 Quick Lane Bowl pick is the Pittsburgh Panthers at -11.0. We can see this ending at around 33 – 21. We also like the over (49).
In addition to our other December 26 pick, which is the Independence Bowl, we are also offering predictions for all remaining bowl games, including the Military Bowl, which is one of five being played on December 27. Also, see our page linking bettors to all 2019 – 2010 bowl games.
Makers Wanted Quick Lane Bowl Pick – Summary
Pittsburgh Panthers at -11.0 and over 49.0