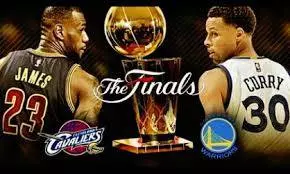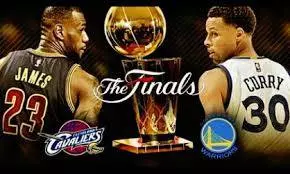 What can you say at this point in this series? The Cavs did not get blown out in game three, but they still lost, and that was at home. In what is the rubber match of the past three years of NBA Finals, it looks like it will be Golden State two championships and Cleveland one. There are very few times in the history of sports that a team has come back down three games to none to win a championship series. For the Cleveland Cavaliers to have a glimmer of hope in doing so, they must win tonight. Our Warriors play Cavaliers NBA Finals game four pick has Golden State favored by 5.5 points and the totals bet at 228.5.
Important Players and Stats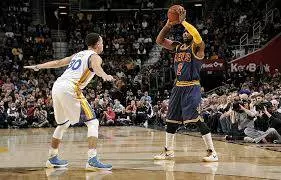 We could say it all comes down to LeBron James, who's averaging a triple double in the Finals. But, obviously, it does not come down to him or the Cavs would be up three games to none. The Cavs need more ball movement and play setup by PG Kyrie Irving. They need to take fewer three-points shots. The last game they hit only 27% of their tosses from downtown. They need to win the battle of the boards, and that means fiercer play by Kevin Love, and they have to hit those easy shots, which Love did not do in game three.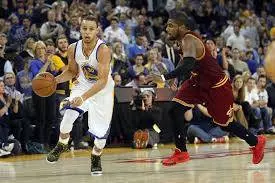 The Golden State Warriors are running on all cylinders and getting maximum output from Stephen Curry, Klay Thompson and Kevin Durant. Durant has had a monster of a series and you can expect him to go all out to win the championship tonight. The team has been hitting close to 50% of their threes and over 90% of their frees. Their ball movement and tempo have been top-notch. If they can continue to play in the manner they have been, they will win tonight.
Five Keys to the Game
Threes- Golden State has been superior
Pace of game- the Cavs want to slow it down
Playing all 48 minutes- whoever does wins
Team play- whoever achieves this wins
Home town crowd- will they be supportive or turn?
Warriors Play Cavaliers NBA Finals Game Four Pick
Although no NBA team has even come back from a 3-0 deficit, tonight's game is not about that. The odds are set to determine a winner tonight and not for the series. If Golden State wins, they will become the first team in NBA history to win the championship without losing a postseason game. The fact is this Warrior team does not want to give James and the Cavs the slightest of hopes. They want to win tonight and go home with the crown. We think that they will do so in a fairly close game, but not as close as the last one. Our Warriors play Cavaliers NBA Finals game four pick is Golden State at -5.5 and under 128.5.
Warriors Play Cavaliers NBA Finals Game Four Pick: Golden State -5.5 at -110 and under 128.5 at -107