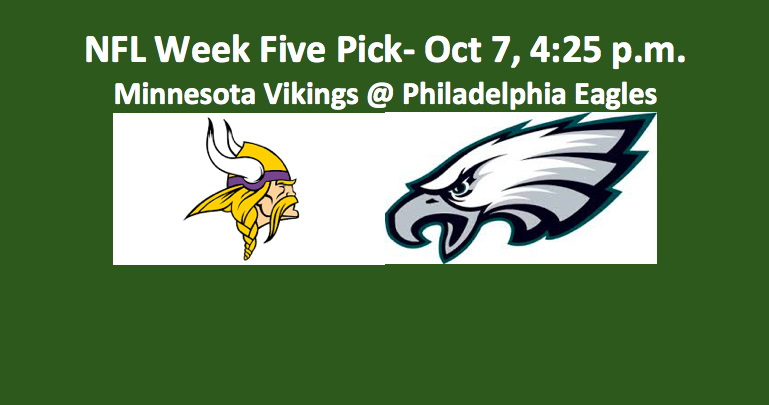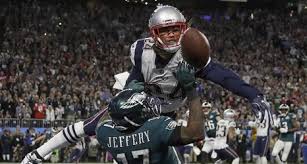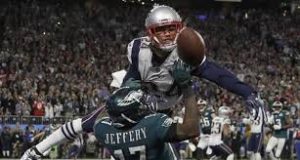 The Minnesota Vikings (1-2-1) at Philadelphia Eagles (2-2) are in desperate need of a win. That won't be easy today on the road against an Eagle team at home and coming off a 26-23 OT loss to Tennessee. The Vikings are coming off a 38-31 loss to the Los Angeles Rams. The week prior they were humiliated by the Bills 27-6. Wins have not come easily to the Eagles. They beat Atlanta 18-12 in their first game and in Week Three, they were victorious against Indianapolis 20-16. Philly's other loss was to Tampa Bay 27-21. This Week Five Vikings play Eagles pick has the home town favored by 3.5 points.
Edge: Viking D/O vs Eagle O/D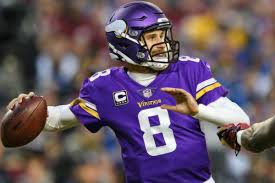 The Viking offense has done well overall, but their defense has had a tough time holding onto a lead. They are allowing opponents a total of 404.8 YPG with 300.8 of those yards in the air. They are giving up 27.5 PPG.
If the Eagle offense were more potent, they would have an edge here. But Philly is averaging just 20.5 PPG and 267.3 YPG through the air. The fact is the Viking offense, which is averaging 22.6 PPG. is more explosive than that of the Eagles. However, Philly is holding teams to 20.5 PPG. We find this area to be a standoff. If it's a shootout, Minnesota has the edge, but in a tight, defensive game, the edge goes to Philadelphia.
Edge: Offense Vikings and Defense Eagles
Edge: QB and RB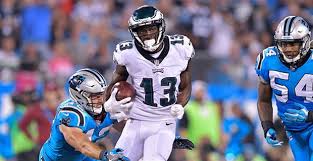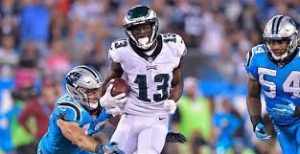 When comparing Minnesota's Kirk Cousins to Philadelphia's Carson Wentz, we find Cousins to hold the edge. Cousins has thrown 11 passes for scores, tossed two picks, and competed 69.3% of his passed. He has been sacked 13 times. WRs Adam Thielen and Stefon Diggs should see the ball quite a bit today. With RB Delvin Cook injured, look for Latavius Murray to get the call.
Wentz is completing 66.7% of his tosses and has three TDs passes and one INT. Wentz has been sacked nine times. TE Zach Etz and WR Nelson Agholor are his go-to pass catchers. Revitalized RB Jay Ajayi has three TD runs. RB Wendell Smallwood is averaging 5.6 YPA. If the Philly running game can be established, the Eagles could grind out a win.
Edge: Vikings QB and Eagles RB
Week Five Vikings Play Eagles Pick
With the Eagles at -3.5, we like the Vikings. Minnesota is deeper and has the talent to put points up, especially through the air. At the same time, the Philly defense could prove to be the most important unit on the field. This game is close to a tossup in our book. Our Week Five Vikings play Eagles pick is the Vikings at +3.5.
Summary Week Five Vikings Play Eagles Pick: Minnesota at +3.5