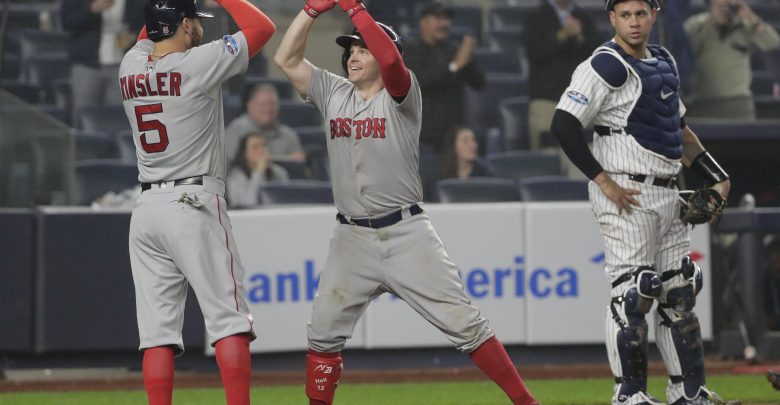 Things got ugly last night at Yankee Stadium – unless you're a Red Sox fan or over bettor. Last night's Game 3 was over in a wink as the Red Sox took a 10-0 lead into the bottom of the 4th inning en route to a 16-1 win and a 2-1 series lead. The major question facing the Yankees now in the 2018 ALDS Game 4 free pick is how they respond? Is New York angry about getting embarrassed on their own turf or demoralized as they gave away home field advantage?
Sox Would Love to Close This Out In Front of Yankees Fans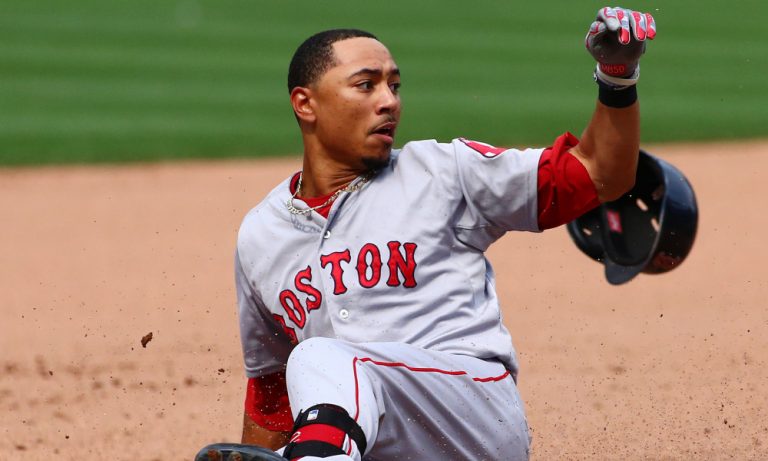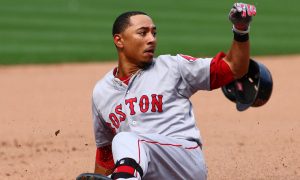 Pro teams always enjoy the opportunity to celebrate a series clinching win in front of their own fans. The next best thing however is dumping champagne all over your rivals field, clubhouse, feelings, etc. The latter is exactly what the Red Sox have in mind for the 2018 ALDS Game 4 free pick. After an offensive explosion like last night's, one of the biggest things bettors always worry about is a letdown game. Every Boston batter except PH Blake Swihart had a hit last night and six players had multi-hit games. Brock Holt hit for the cycle, Mookie Betts was amazing on the basepaths, and Andrew Benintendi came alive with a 3-run double. Does this mean the #1 offense in baseball has come to life – or was it an enigma due to unprepared pitching from the Yankees? Boston has a .254 cumulative average vs. tonight's Yankees starter CC Sabathia so we shall see.
If the Red Sox offense does have a letdown it's going to be up to Rick Porcello(17-7, 4.28) to keep the Yankees bats in check. The right-hander went 2 shutout innings vs. the Yankees in the regular season finale and went 0.2 IP in relief in Game 1. Porcello was strong overall this season against New York going 2-0 with a 2.31 ERA in 4 starts. In two postseason starts with Boston however, Porcello has allowed 7ER in just 7.1 IP. Could this be David Price's House of October Horror's version 2.0?
The Red Sox beat the Yankees, 16-1. That was the worst loss in playoff history for New York. The Yankees might have been worse than Angel Hernandez tonight, which is saying something.

— Jeff Passan (@JeffPassan) October 9, 2018
Time for Sabathia To Step Up If New York Is to Keep Their Season Alive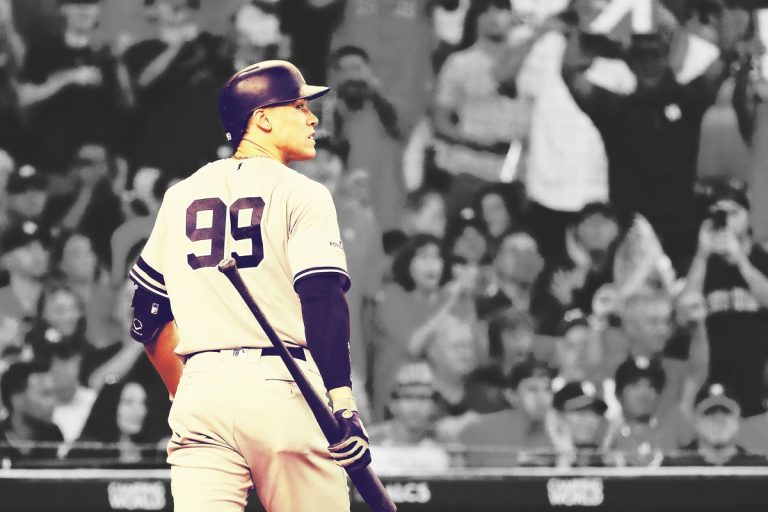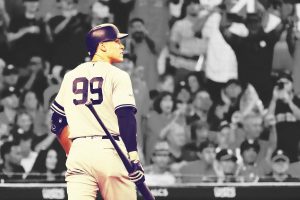 Whether he was rushed in his warmups or whatever the deal was, Luis Severino was absolutely horrible last night allowing 6ER on 7 hits in just 3IP. Ordinarily you'd think an outing like that would burn up the bullpen for today but manager Aaron Boone essentially deployed the strategy of 'calling' Game 3 and saving his top relievers for the 2018 ALDS Game 4 free pick. It may have had fans groaning at the time, but that could be rewarded tonight if bullpen studs such as Dellin Betances are able to limit Boston in the later innings. Of course starter CC Sabathia (9-7, 3.65) can do his part with a long and successful outing. That could be tough though considering the veteran lefty hasn't pitched since September 27th. Sabathia had mixed results against Boston this year, failing to make it out of the 5th in two starts but holding them to 1ER in 7.0 IP at Yankee Stadium on June 29th.
There's no two ways around it, the Yankees are going to have to hit tonight to get the win. Last night's 1-run, 5 hit performance was deflating after New York took home field in a 6-2 win in Boston in Game 2. The Yankees have seen Porcello a lot (232 AB) but still post a team average of just .203 against him. Aaron Judge does have a HR against him in 16AB and Giancarlo Stanton has gone 3-8 (.375) with 5RBI. The Yankees need some production from others who have struggled against Porcello though including Gary Sanchez (.143), Andrew McCutchen (.100), and Didi Gregorius (.161).
2018 ALDS Game 4 Free Pick Betting
Tonight's contest is very similar to yesterday's ALDS Game 3 in which there was value on Cleveland in a must-win at home but ultimately the better team Houston simply overpowered them. New York's CC Sabathia hasn't pitched in nearly 2 weeks and although the Yankees bullpen is solid, they're going to have to put in a lot of work tonight. The Boston offense is simply too talented to push all the right buttons in every matchup and instead of preparing for a Game 5, expect the Red Sox to be popping bottles at Yankee Stadium.
ALDS Free Pick: Boston Red Sox +111