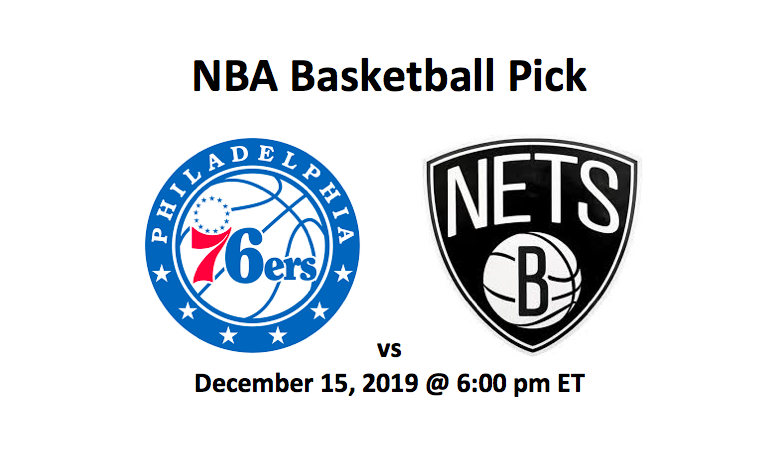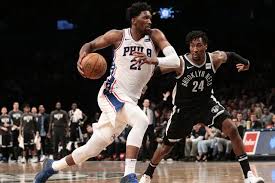 This Philadelphia vs Brooklyn pick has the Sixers at -3.5. Our Philadelphia 76ers vs Brooklyn Nets prediction, which is for Sunday, December 15, 2019, sees the visiting Philly team as a tough force to stop. Over its last 10 games, Philadelphia is 9-1, and they have won five straight. The Philadelphia 76ers (20-7 Overall, 6-7 Away) are second in the NBA East, four games behind the conference-leading Milwaukee Bucks. The Sixers top the Atlantic Division. The Brooklyn Nets (13-12 Overall, 7-5 Home) are fourth in the Atlantic and six games behind Philly. They've lost two straight games and are 6-4 for their last 10 contests.
Philadelphia vs Brooklyn Pick – Essential Stats
Although both teams are fairly even in points scored, Philly is averaging 110.1 PG and Brooklyn 112.0 PG, there is a major difference in points allowed. The Nets are giving up 112.8 while the Sixers are allowing 112.8. Other stats that favor the Sixers include shooting percentage where Philadelphia tops Brooklyn 47.7% to 44.9%. The 76ers are more accurate in shooting threes, 37.0% to 34.3%
76ers at Nets – Key Players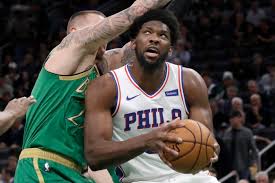 Our Philadelphia vs Brooklyn pick finds that the Nets will have their hands full in the paint with center Joel Embiid. Always a double-double threat, Embiid is averaging 22.8 PPG and 12.3 RPG. He is a solid shooter inside, out, and from the free-throw line. Brooklyn doesn't really have anyone to counter with. Complicating this game for Brooklyn is the fact that their leading scorer, PG Kyrie Irving, is out. Irving's been averaging 28.5 PPG, 5.4 RPG, and 7.4 APG.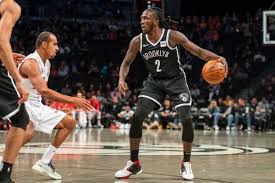 Also upfront is SF Tobias Harris and his 19.8 PPG. He's a solid presence, averaging 7.0 RPG and 3.3 APG. Also in front, Al Horford brings fine scoring chop. Horford is listed as day-to-day. The guard spots are well-manned by PG Ben Simmons and SG Josh Richardson. Both are averaging over 14 PPG Along with Irving being out, the Nets are also down their main shooting guard Caris Levert. Levert is averaging 16.8 PPG, 5.0 RPG, and 4.0 APG. With Levert out, Joe Harris steps up. Harris has been good for 14.5 PPG and 2.2 APG. The frontcourt includes PF Taurean Prince and center Jarrett Allen. Prince is averaging 13.1 PPG and 6.3 RPG. Allen is solid, averaging 12.5 PPG and 10.5 RPG.
Our Philadelphia vs Brooklyn Pick
Our Philadelphia vs Brooklyn pick does like the Sixers at -3.5. This Philadelphia team looks to be too much for the hobbled Nets. If Brooklyn is going to have a chance, they must control the paint and, also, effectively use their outside shot. It will be tough for Brooklyn to matchup in the paint and difficult for them to make up for Irving and Levert's contributions. Note, we also have a new NCAAM Big Ten pick as OSU plays Minnesota.
Philadelphia 76ers vs Brooklyn Nets Prediction – Summary
Philadelphia 76ers at -3.5