We've got the proverbial toss up on Wednesday night for the 2017 World Series game 2 free pick as oddsmakers have set Houston at -104 and the Dodgers at -102. The Astros did what they were expected to against Clayton Kershaw last night – not much. Now it's Houston's turn to unleash their own ace on the LA batters. Could we have another low scoring affair in the works tonight?
Houston Just Doesn't Lose With Verlander on the Bump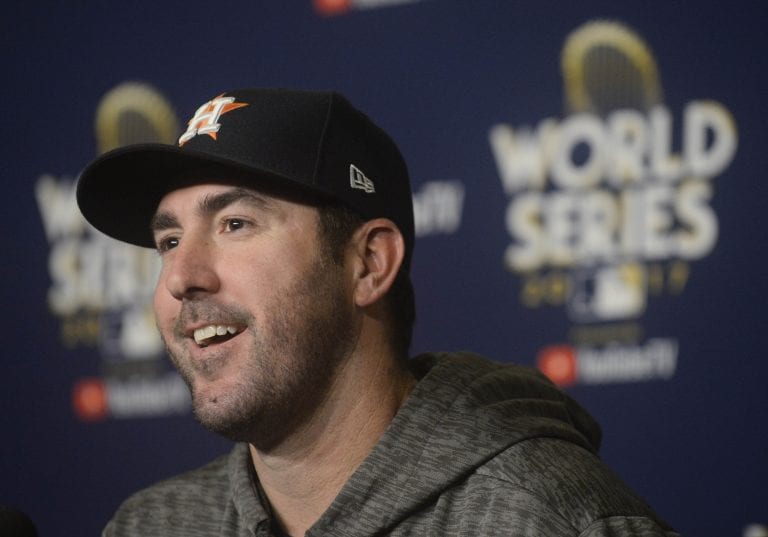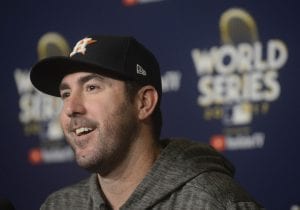 By now you've been hit over the head with the fact that Justin Verlander has won every start he's made with the Astros since coming over at the waiver wire deadline (10-0). You may have also heard that Wednesday night will be Verlander's 20th postseason start so nerves shouldn't be an issue. While he may not have the butterflies, the right-hander may have some anxiety knowing that he's 0-3 with a 7.20 ERA in three career World Series starts.
Another problem facing Houston is that the Dodgers are in the zone at the plate, especially Chris Taylor (5 for his last 15, 2 HR) and Justin Turner (4-11, 2 HR). LA had 2 HR off ground ball pitcher Dallas Keuchel last night, but Verlander gave up 27 this season which could loom large in the 2017 World Series game 2 free pick.
As a fan, I'm not worried about the offense against any pitcher. Dodgers grind out ABs and are smart.

— Kris (@krischavez524) October 25, 2017
Can Rich Hill Back Up Kershaw's Outing Last Night?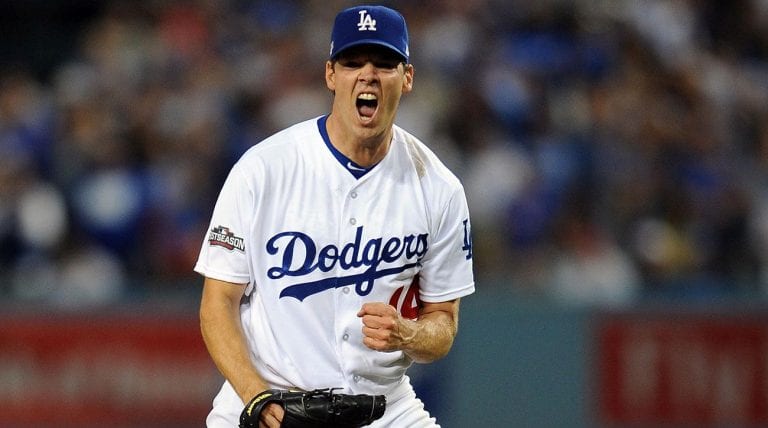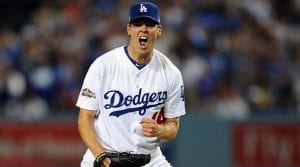 It's not like the Dodgers can win only with Clayton Kershaw on the mound (3H, 11K last night). In fact, lefty Rich Hill was pretty dang good last time out holding the Cubs to 3 hits and just 1 ER – although that was 10 days ago already. Hill has allowed 2ER or less in seven straight starts but is making his World Series debut. Hill had some postseason issues in the past two as his record in October is 1-2 with 3.96 ERA in six starts.
One thing that can't be overlooked is how poor the Astros bats have been in road games the past two series. Including last night's 3 hit performance, they have a total of 14 in the last four games away from Minute Maid Park and have scored exactly six runs over that span. Another bad omen for the 2017 World Series game 2 free pick is that the 'Stros are hitting just .176 against Rich Hill in their collective careers.
From @jonbernhardt:#Astros must find offense on the road to have any shot against #Dodgers in Game 2:https://t.co/UoVYrbgB4D

— FanRag Sports (@FanRagSports) October 25, 2017
2017 World Series Game 2 Free Pick – Betting
Oddsmakers are split on favorites in this matchup and the total is set at 7.5 and over 60% of the public like the Astros in this matchup. Has Verlander been great? Yes, but he's also struggled in the Fall Classic in the past. Not only that, the veteran has the slimmest margin for error against a hot Dodgers squad because the Houston team is hitting so bad on the road. Another thing to consider in regards to pitching is LA's bullpen – Since the NLCS the Dodgers relievers have thrown 19 straight shutout innings while allowing just 4 hits and K'ing 19.
Verlander has been good, but not that good.
Pick: Los Angeles Dodgers -101