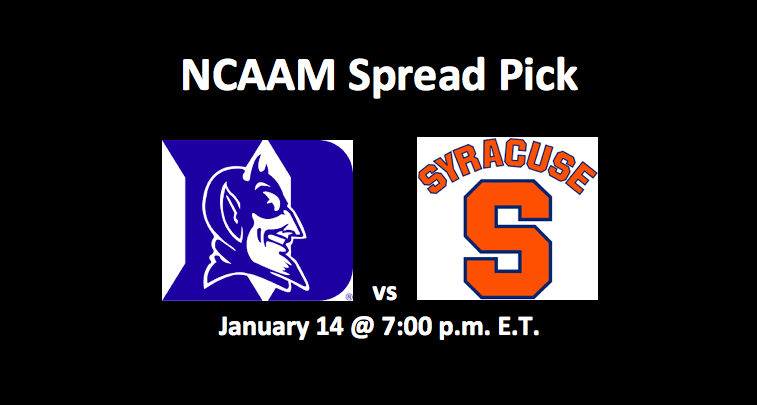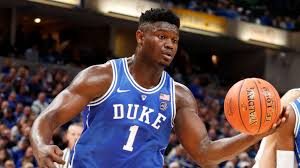 The #1 Duke Blue Devils (14-1 Overall, 3-0 ACC) play the Syracuse Orange (11-5 Overall, 2-1 ACC) tonight at Cameron Indoor Stadium in Durham, NC. Play is set to start at 7:00 pm ET. The Orange, who are 4-1 for their last five, most recently played and lost to Georgetown. The final for the Jan. 12 game was 73-59. Duke goes for its 10th-straight win tonight. They also last played on Jan. 12th, as they beat the #13 Florida State Seminoles 80-78. Our Duke vs Syracuse pick offers the favored Blue Devils at -17.0. Here's how we see this game playing out.
After checking out this preview, be sure to go to our Big Ten picks. We've  got our Indiana vs Nebraska (6:30 pm ET) spread pick and Carl Taylor's Wisconsin at Maryland (8:30 pm ET) projection.
Favorable Stats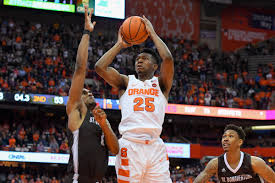 The Blue Devils, who are averaging 90.2 PPG, which is 20 more points per game than the visiting Orange, can put up points quickly. They're hitting threes at a 33.1% rate, while Syracuse is good on 29.6% of their threes. Duke is also good on 49.6% of their field goals, outperforming the Orange by 4.5 percentage points. Duke is averaging 18 APG to Syracuse's 12 APG and grabbing 44 RPG to the Orange's 37. The Blue Devils are bringing down 2.8 more ORB per game than tonight's opponents. Duke rules the roost when it comes to stats and in a big way.
Edge: Duke
Players to Watch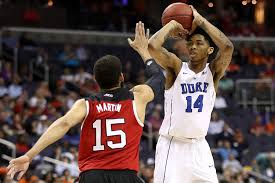 For the Orange, junior guard Tyus Battle leads the team with 17.1 PPG. He's a 45.5% shooter from the floor, but his three-point shot is good just 28.8% of the time. Junior forward Elijah Hughes is good for 15.8 PPG and 4.8 RPG. He's a solid shooter from downtown, completing 34.8% of his attempts. Sophomore forward Oshae Brissett tops the team in rebound with 8.0 per game and is third in points, averaging 13.9 per game.
The guys to watch for Duke are three freshmen. The frosh forwards, R.J. Barrett and Zion Williamson are averaging 23.4 PPG and 20.3 PPG respectively. Williamson , a 66.3% shooter, is also grabbing 9.4 RPG and Barret is taking down 6.3 while hitting 33.3% of his shots from downtown. Also watch freshman guard Tre Jones, a stealer setup man who's been good for 5.9 APG.
Edge: Duke
Keys to Our Duke vs Syracuse Pick
Duke at home excels
Syracuse three-point game problematic
Orange needs to win offensive rebound battle
Can Syracuse slow down Blue Devils?
Duke needs to guard against complacency
Edge: Duke
Our Duke vs Syracuse Pick
Can Duke take down Syracuse by 18 points? We do believe they can. The Blue Devils are athletic, fast, and skilled. Plus, they have a much deeper bench. Our Duke vs Syracuse pick is going to be the Blue Devils at -17.0. They are a great home court team.
Summary Duke vs Syracuse Pick: Duke Blue Devils at -17.0