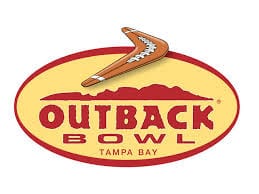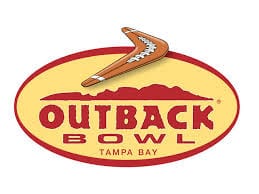 Our 2017 Outback Bowl free pick has the #17 Florida Gators hosting the Iowa Hawkeyes. This bowl is one of two kicking off at 1 p.m. ET on Jan. 2, 2017. The other bowl is the Goodyear Cotton Bowl Classic featuring #15 Western Michigan vs. #8 Wisconsin. The Cotton Bowl can be seen on ESPN and the Outback Bowl is on ABC.
The Gators (8-4 Overall, 6-2 Southeastern Conference) finished first in the SEC East and lost the championship game to #1 Alabama. The team's big win was their 16-10 upset of #17 LSU. However, that was followed by a 31-13 drubbing by the Florida State Seminoles.
The Hawkeyes (8-4 Overall, 6-3 Big Ten Conference) finished second in the Big Ten West to Wisconsin. Iowa had some major wins, including 14-13 over #3 Michigan and 40-10 over #16 Nebraska. They played #10 Wisconsin tough, losing 17-10, and then were trounced the following week by Penn State 41-14.
#17 Florida Gators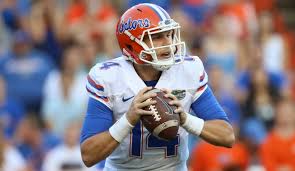 The Florida Gators don't score a lot, averaging 23.4 PPG, but they often get the ball across the goal line just enough to let their sharp defense secure the game. That defense is limiting teams to 17.9 PPG. The Gators have scored 23 rushing TDs and 17 passing. In the red zone, they're scoring 93.13% of the time.
QB Luke Del Rio (56.7 COMP%, 8 TDs, 8 INTs) has accuracy problems and runs an offense that is focused on the ground game. RB Jordan Scarlett (165 ATT, 795 YDs, 4.8 AVG, 6 TDs) is this team's primary offensive weapon. In the receiving corps, Antonio Callaway and Brandon Powell each have 40-plus receptions, with Callaway averaging 14.2 YPC and making three touchdown catches.
The team's red zone defense is one of the best in the game. Opponents are scoring 73.53% of the time when in the zone. The D has made 30 sacks, 73 TFL, and 13 INTs. Plus, they've accumulated 63 QB hurries, 39 PD, and 10 FF. Their turnover margin is plus one.
Iowa Hawkeyes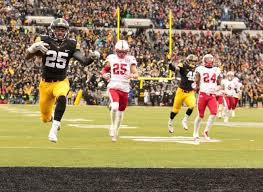 Like the Gators, the Hawkeyes are a defensive minded team. On offense, they're averaging 26.8 PPG, while their defense is holding teams to 17.9 PPG. QB C.J. Beathard (58.6 COMP%, 17 TDs, 7 INTs) can be fairly efficient. He'll be looking to toss to WR Riley McCarron, who's made 41 catches for 506 yards and four scores, and TE George Kittle, who has caught four touchdown passes and is averaging 14.1 YPC.
The Hawkeyes have two strong running backs, LeShun Daniels Jr. and Akrum Wadley. Daniels has 198 carries for 1,013 yards and an average of 5.1 YPC. Wadley has gotten the ball 146 times, running for 966 yards and averaging 6.6 YPC. They each have 10 TDs. From the red zone, the Iowa offense is scoring 93.31% of the time.
The defense has garnered 25 sacks, 55 TFL, and 7 INTs. Plus they have 51 PD, 13 FF, and 15 QB hurries. They've posted a healthy turnover margin of plus seven. They've only been penalized 64 times, while Florida has seen the yellow flag 80 times. Plus, the Hawkeyes' red zone defense is sharp at 73.53%.
2017 Outback Bowl Free Pick
The Gators are favored by three points. We like the Hawkeyes a lot in this one, but can't help but think that the SEC club will dominate the team from the Big Ten. Still, we're taking a chance on this game and going with underdog Iowa. We like their variety of offensive weapons and depth. Our 2017 Outback Bowl free pick is Iowa at +3.0.
The Outback Bowl will be played on Monday, Jan. 2 at 1 p.m. ET at Raymond James Stadium in Tampa, FL The game airs in ABC.
2017 Outback Bowl Free Pick: Iowa at +3.0