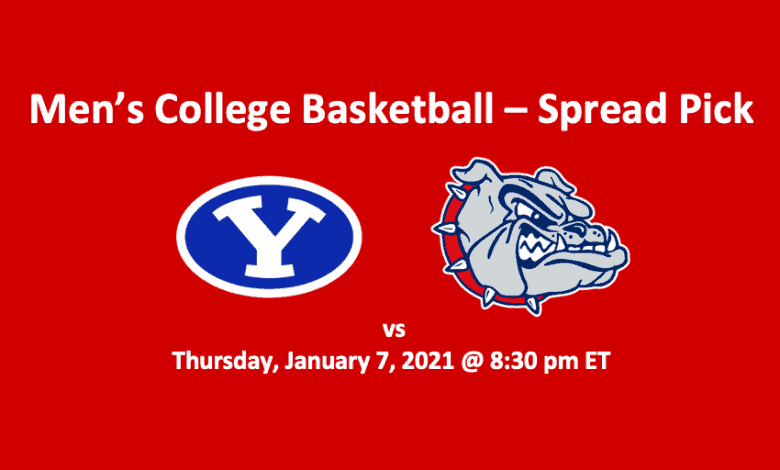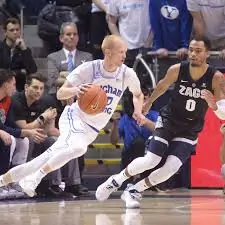 Our BYU vs Gonzaga pick 2021 offers the Bulldogs as the favorite. The Zags are -17.0 (-105). On the other hand, the underdog Cougars are offered at +17 (-105). This is BYU's first West Coast Conference game of the season. The Cougars are 9-2 in nonconference games. Thus far, the #1 Gonzaga Bulldogs have a perfect 10-0 record. In the conference, they are 1-0.
This game is scheduled for Thursday, January 7, 2021 at McCarthey Athletic Center in Spokane, Washington. Tipoff is scheduled for 8:30 pm ET. Also, we've got the over/under pick for this BYU vs Gonzaga contest.
BYU vs Gonzaga Pick 2021 – Stats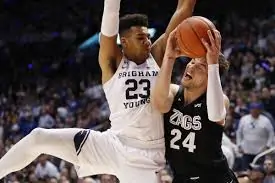 BYU is averaging a healthy 78.9 PPG. On the other side of the court, they are allowing opponents 67.4 PPG. The Cougars PF/PA differential comes to +11.5. However, the Cougars are averaging an extraordinary 95.1 PPG. Additionally, they are holding teams to 72.4 PPG. That gives the Zags a healthy differential of +22.7. The Bulldogs are +11.2 over the Cougars.
Another major statistical difference between these two teams concerns field goal percentage. The Cougars are hitting 47.8% of their field goals. That's a solid success rate. However, the Bulldogs are shooting 55.4% from the court. That's almost eight-percent better than the Cougars. These two teams' free-throw and three-point percentages are fairly close, although BYU is a little better when it comes to threes and Gonzaga is a tad better on frees. Both teams are grabbing about 39 RPG. The Bulldogs are averaging 20.7 APG while BYU is dishing off 18.5 APG. The Zags top the Cougars substantially in steals, 8.6 to 4.5.
Cougars vs Bulldogs – Players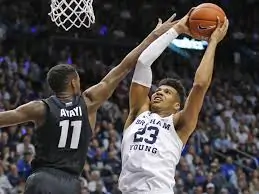 BYU guard Alex Barcello leads the team in points and assists with 16.9 PPG and 4.8 APG. His shooting percentages are outstanding, as he is averaging 60.9% on field goals and 63.0% on threes. Guards Brandon Averette and Connor Harding are both completing 33% of their three-pointers and just over 40% of their field goals. With forward Matt Haarms out, center Richard Harward and forward Gavin Baxter take up the slack. They are each averaging six-and-a-half points per game and just over four rebounds per game.
Conversely, our BYU vs Gonzaga pick 2021 observes that the Zags are solid in the paint. Forwards Corey Kispert and Drew Timme are averaging 21.6 and 18.4 PPG. Kispert, who's grabbing 4.5 RPG, is hitting 63.4% of his field goals and 50.8% of his threes. Timme, who's a 59.3% shooter, is averaging 7.3 RPG. In the backcourt, Jalen Suggs is averaging 5.4 APG, 5.5 RPG, and 13.9 PPG. Also, in the backcourt, Joel Ayayi is averaging 12.2 PPG, 8.0 RPG, and 3.1 APG. Guard Andrew Nembhard has been good for 4.7 APG and 9.8 PPG.
BYU vs Gonzaga Pick 2021 – Final Word
Our BYU vs Gonzaga pick 2021 finds that the Zags really do have a team that can generate points from virtually anywhere on the court. Plus, they are tough in the paint and the backcourt ably creates scoring opportunities. Finally, they are adroit at steals. We are taking Gonzaga at -17.0 (-105).
Prediction Summary – BYU Cougars vs #1 Gonzaga Bulldogs
Point Spread Pick – #1 Gonzaga Bulldogs at -17.0 (-105)