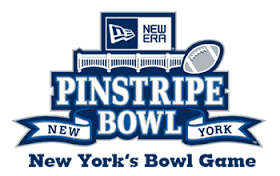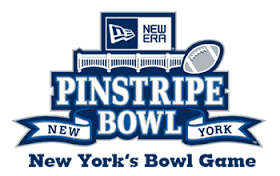 We have our 2016 New Era Pinstripe Bowl free pick featuring the #23 Pittsburgh Panthers and Northwestern Wildcats. The Panthers come in having kept games close throughout the year. Can we expect the same in this bowl? Northwestern is hoping to finish on a positive note after positing a losing season.
The Pittsburgh Panthers (8-4 Overall, 5-3 Atlantic Coast Conference) beat two top-10 teams this year, rivals Penn State and the Clemson Tigers. They finished in the ACC East with two other 5-3 teams as Virginia Tech took the division with a 6-2 record.
For the Northwestern Wildcats (6-6 Overall, 5-4 Big Ten) the season started out rocky with losses to Western Michigan and Illinois State. They put up a good fight against #6 Ohio State, losing 24-20 and ended the season with a 42-41 win over Illinois. The Wildcats finished in the lower end of the pack of the Big Ten West.
Pittsburgh Panthers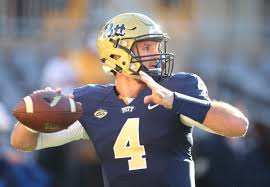 Panther QB Nathan Peterman (59.7 COMP%, 26 TDs, 6 INTs) is a solid performer. Receivers Jester Weah (34 REC, 795 YDs, 23.4 AVG, 9 TDs) and Scott Orndoff (33 REC, 558 YDs, 16.9 AVG, 5 TDs) are top targets. Both are capable of making the big play. RB James Conner (208 ATT, 1,060 YDs, 5.1 AVG, 16 TDs) offers a resilient ground game to an offense that scoring 42.3 PPG. The Panther red zone success rate is 95.5%
The Pitt D is allowing opponents a hefty 35.6 PPG. Their pass rush is strong, as they've made 39 sacks and have 43 QB hurries. In the secondary, they've defended 37 passes while picking off eight passes. They have forced 11 fumbles and have a turnover margin of plus three. Opponent red zone success is at a high level, 96.2%.
Northwestern Wildcats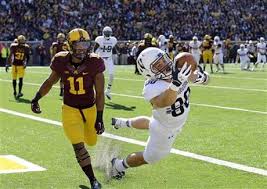 The Wildcats don't have quite the prodigious offense that the Panthers wield. Northwestern is scoring 25.6 PPG. Their red zone offense is good 73.68% of the time. QB Clayton Thorson (58.1 COMP%, 21 TDs, 8 INTs) will be looking for standout wideout Austin Carr (84 REC, 1,196 YDs, 14.2 AVG, 12 TDs). Also, expect RB Justin Jackson (266 ATT, 1,300 YDs, 4.9 AVG, 12 TDs) to get his share of carries in this game.
The Wildcat defense is solid, allowing on average 22.1 PPG. Teams are scoring from the red zone 77.55% of the time. They've got a good turnover margin, which is at seven points. The secondary has broken up 51 passes and made 13 interceptions. They come to this game with 26 sacks and 24 QB hurries. They have posted 75 TFL.
2016 New Era Pinstripe Bowl Free Pick
The Panthers have played sound football all season and managed to make a game of it. Northwestern has been up and down. For our 2016 New Era Pinstripe Bowl free pick we're taking the Panthers at -4.5. The over/under is at 64.5. We're going over.
The New Era Pinstripe Bowl will be played on Dec. 28 at 2 p.m. at Yankee Stadium, in Bronx, N.Y. The game will be aired on ESPN.
2016 New Era Pinstripe Bowl Free Pick: Pittsburgh at -4.5 and over 64.5