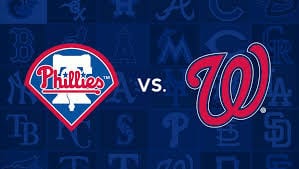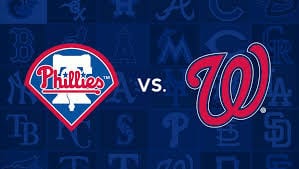 The Washington Nationals (20-9 Overall, 11-3 Away), who are first in the National League East, play the Philadelphia Phillies (12-16 Overall, 7-5 Away) for the second of their three-game series. The Nats beat the Phils Friday night 4-2 to extend their winning streak to three games. The Nationals are 7-3 over their last 10 games. The Phillies are third in the division, 7.5 games behind the Nationals. They have lost four in a row and are 7-3 for their last 10. Eight games ago, Philadelphia won six straight and then their hitting went south. In our Nationals play Phillies MLB free pick, the home team needs to find their bats.
Pitching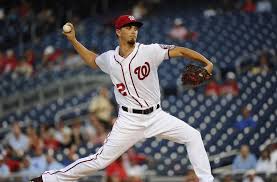 The pitching for both sides is questionable. Righty A.J. Cole has been recalled from Triple-A Syracuse for his first start of the 2017 MLB season as he replaces Joe Ross. In 2016, Cole, who is 25 years old, posted a 5.17 ERA in 38 1/3 innings. He's not done well this season for Triple-A Syracuse. Over 19 innings, Cole has posted a 6.63 ERA, 1.789 WHIP, and has 14 strikeouts and 10 base-on-balls. He's pitched a total of 9 1/3 innings against the Phillies over two appearances. Last season in September versus the Phils he went five innings giving up five hits, including two homers, and four runs. In that game, he struck out eight batters.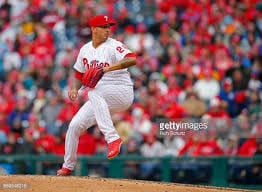 Cole will be up against right-hander Vince Velasquez (2-2, 5.47 ERA). The Philadelphia starter had a recent start against the Chicago Cubs, allowing two hits in five innings and struck out four. The Phillies won that game 10-2. More good news, he's won his last two starts. Against Washington this season, Velasquez pitched four innings, allowing four runs on five hits while striking out 10. Two concerns are his pitch count, which tends to get to 98 over five innings, and his lifetime ERA versus the Nationals, which is 6.30 over 10 innings.
Hitting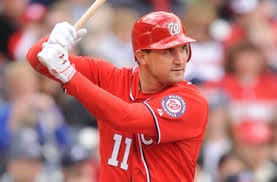 The Nationals bring a +50 RS/RA differential to this game. Their top hitter, Bryce Harper, looks to be out for another game as he's nursing a painful groin pull. Still, they lead the team in runs scored with 183. Ryan Zimmerman is batting .433 with 31 RBI and 12 round trippers. Daniel Murphy is hitting .328 and has 28 RBI. Trea Turner, who replaced the keen-hitting Adam Eaton when he was injured in mid-April, has dome well, batting .304 and accumulating 13 RBI.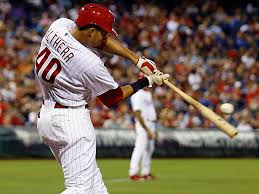 The Phils look to Aaron Altherr and Cesar Hernandez to be productive. Altherr is batting .328 with 11 RBI while Hernandez is at .333 with 10 RBI. Together they have seven homers. Daniel Nava has driven in eight runs while hitting .289 while Odubel Herrera has a dozen RBI but is hitting just .257. The Phillies have a solid RS at 124, which is best in the division and third best in the NL. But they have only scored 129 runs for a differential of +5.
Nationals Play Phillies MLB Free Pick
You can get Washington at -106 and Philadelphia at +101. The over/under is at 9.0. In this contest, we like the Phils. That is if their bats wake up and we expect them to do so tonight. In our Nationals play Phillies MLB free pick take the home team Phillies. The game will be played at 7:05 p.m. on Saturday, May 6.
Nationals Play Phillies MLB Free Pick: Phillies at +101