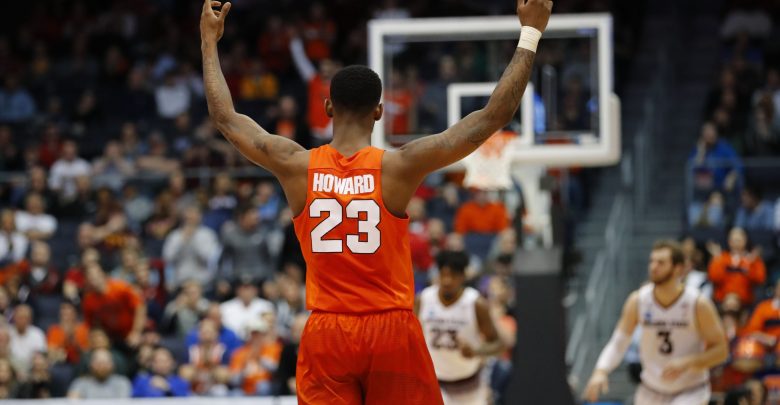 The last team anybody wants to see in their region this time of year is the Syracuse Orange and Jim Boeheim who has been at the head of the basketball team since 1980. Boeheim's 2-3 zone defense just does strange things to the opposition this time of year. 2016 is a perfect example as the Orange made the Final Four as a 10 seed. Regardless of past success, TCU is listed as -5 favorites in the NCAA tournament Friday first round free pick. The Horned Frogs had a solid year at 21-11, but they were just 6-8 when not on their home court.
Syracuse Has a Game Under Their Belt – Advantage or Not?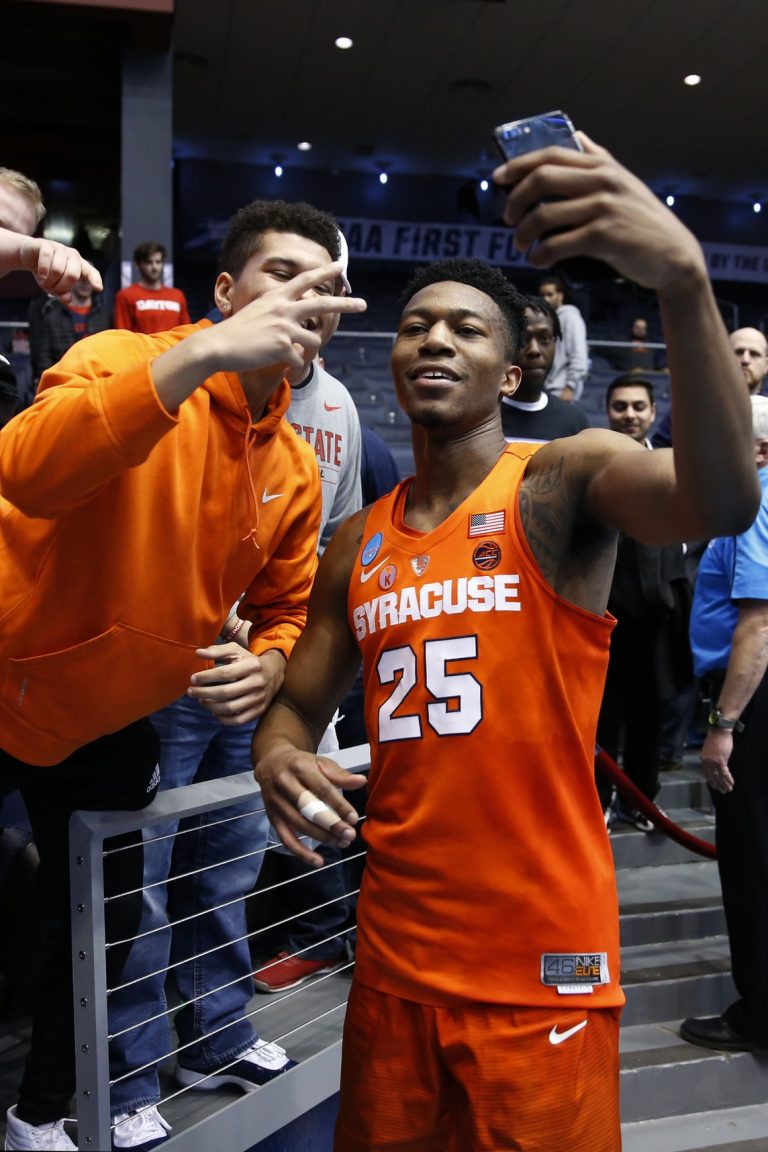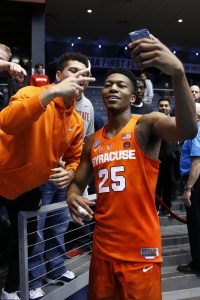 Friday night's contest is interesting for the simple fact that Syracuse has already played a game this tournament, a 60-56 win over Arizona State on Wednesday. Traveling from Dayton, Ohio on Wednesday to Detroit, Michigan for Friday's game isn't ideal, but at least the Orange have expunged some tournament jitters. Only one player – junior Frank Howard – saw the court in that Final Four run in 2016 so any tourney experience for the rest of the team is beneficial. This is especially true against a TCU team that is in the Big Dance for the first time since 1998.
Syracuse may be getting the points in the NCAA tournament Friday first round free pick, but they do have some advantages over TCU tonight. First off, Syracuse is the tallest team in the country in terms of average height at 6'5″. Obviously if tallness won games then the Orange would be undefeated but 7'2″ C Paschal Chukwu is especially intimidating against a Horned Frogs team that has only played a taller opponent once this year. The Orange length is what makes their 2-3 zone defense so intimidating and it's led them to a top 20 efficiency defense on the year. The Orange are very top heavy as Howard, Tyus Battle, and Oshae Brissett accounting for 70% of the total offense – but that's a very talented big three. Finally, although the team is young you can't discount the value of Boeheim who has gotten out of the first round in his last 7 NCAA tournament appearance.
TCU Has Some Advantages of Their Own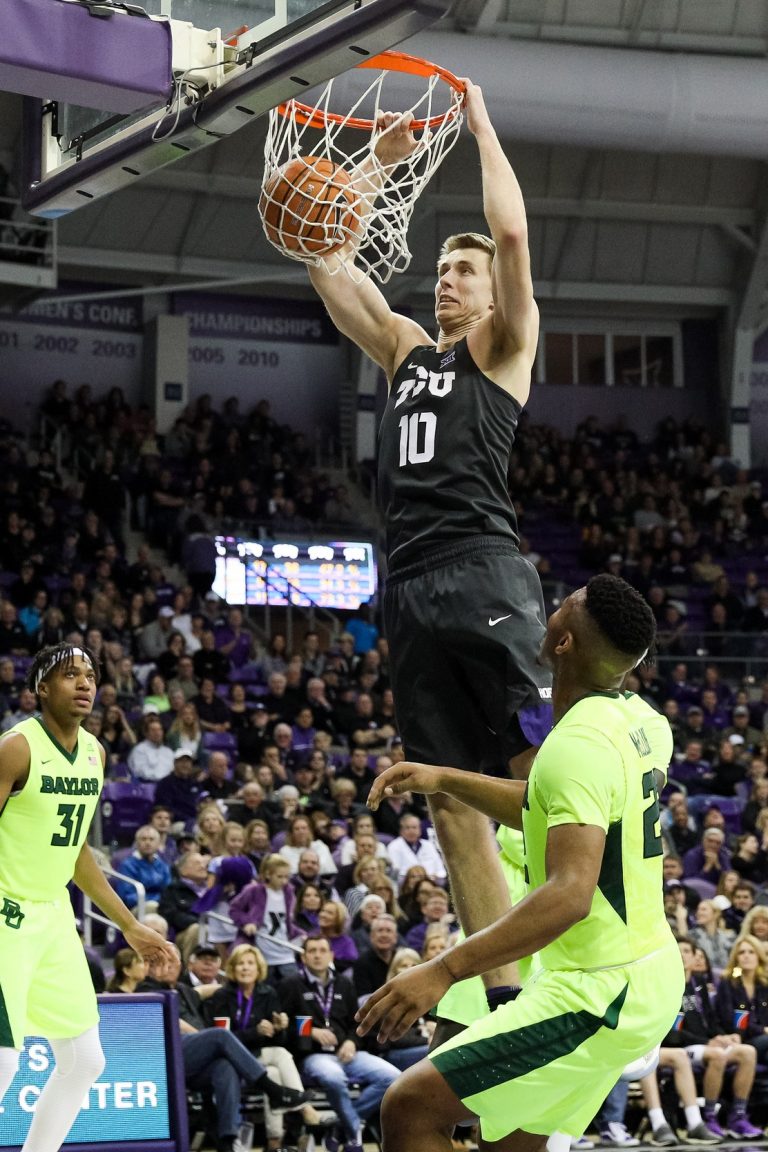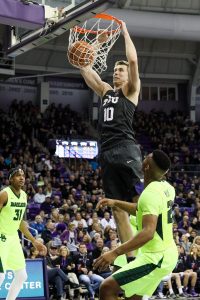 Granted Texas Christian as a program hasn't made the NCAA tournament in 20 years, but their coach Jamie Dixon is very familiar with Boehem since he was the former head coach at Pittsburgh. Dixon went 15-6 against Syracuse when he was with the Panthers and only the faces change in the Orange lineup – not the method. Plus it's not like TCU is fielding a team of Muggsy Bogues' out there on Friday night – 6'11" F Vladimir Brodziansky is a force with 15.1 ppg while Kenrich Williams has good size as a 6'7″ guard.
The biggest question heading into the March Madness Friday first round free pick is how the TCU offense is going to handle the unconventional 'Cuse zone defense. Against traditional matchups, the Horned Frogs are one of the best scoring teams in the country ranking 18th in ppg (83.0) and 9th in field goal shooting 49.9%. This could be a game where G Jaylen Fisher is especially missed for TCU after he went down for the season with a knee injury on January 13th.
NCAA Tournament Friday First Round Free Pick
Syracuse could be in trouble in the next round, but they'll likely still have enough gas in the tank to go full throttle with the Horned Frogs on Friday. Three Orange starters played 38 minutes or more on Wednesday including Howard and Battle who played the entire 40. Luckily for Syracuse TCU doesn't go very deep in their rotation either as Alex Robinson and Kenrich Williams both played 40+ minutes in the OT loss to Kansas State in the conference tournament. Syracuse is 3-0 on a days rest this season – but TCU hasn't played in 8 days so are they rusty or ready? It's going to be pins and needles for awhile, but the March magic of Boeheim and the expectations of playing in the NCAA tournament for the Syracuse players are enough to take the edge in this game.
Free Pick: Syracuse Orange +5