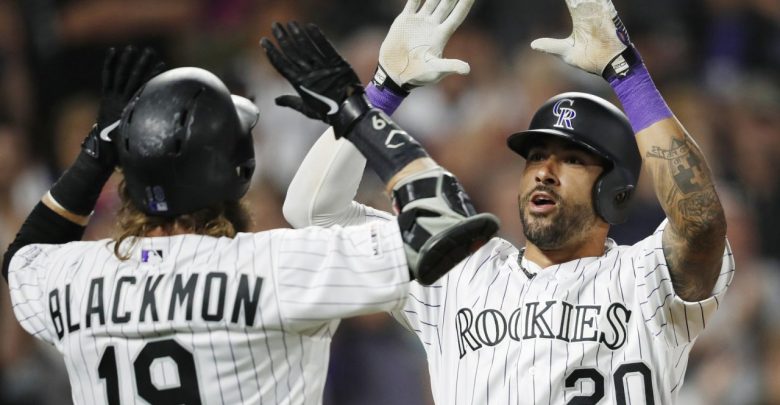 If you play daily fantasy sports baseball, so far this weekend the series to stack has been the Padres visiting the Rockies. In three games so far, the teams have combined for 15, 28, and 22 runs. Oddsmakers have set the O/U for the June 16th MLB free betting pick pretty high once again at 13. Colorado has taken 2 of 3 so far, scoring 12 runs on Friday night and losing. The Rockies are big favorites on Sunday (COL -161) but is it another high scoring affair at Coors Field?
Can Padres Salvage the Split?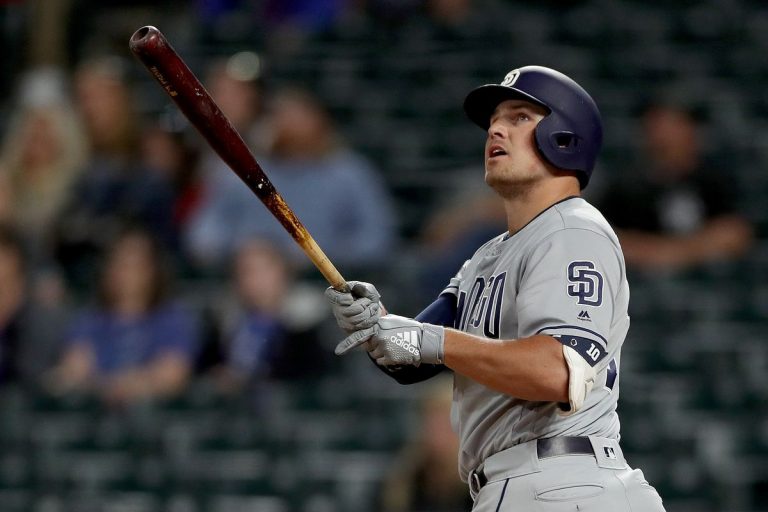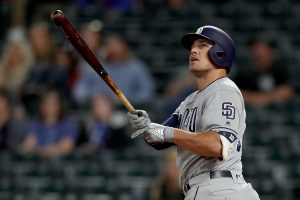 With so much scoring so far in the series, both squads come into the June 16th MLB free pick with pretty depleted bullpens. San Diego has gotten 3.1 IP, 5.0 IP, and 2.2 IP from their starters in the first three games of the series. On Saturday, starter Eric Lauer was rocked for 5 runs and 10 hits and couldn't get out of the 3rd inning. Manager Andy Green will turn to Nick Margevicius on Sunday afternoon hoping to ease some strain on his relievers. That's probably not going to happen though as the lefty hasn't completed the 6th in any of his last 8 starts. That includes two starts vs. Colorado in which he allowed 5ER in 4 IP on April 16th and 5ER in 5IP on May 12th at Coors Field.
The Padres offense has shown they can survive in a shootout with the Rockies as evidenced by Friday night's 16-12 win. Manny Machado has enjoyed his time at Coors Field with 3 HR and 2 doubles so far in the series while going 9-15. Fernando Tatis, Jr. has gone 7-13 and Hunter Renfroe had a 3HR game on Friday night. No Padres batters have faced the young pitcher Colorado sends to the mound in the June 16th MLB free betting pick.
Colorado Looking for Another Big Offensive Outing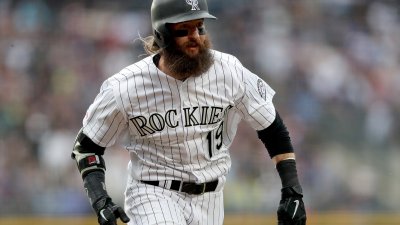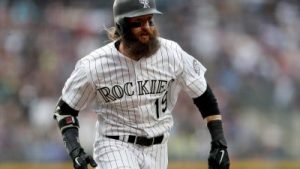 The Rockies have taken 2 of 3 so far this weekend while scoring 35 runs so far. Charlie Blackmon is absolutely on fire with 12 hits the last three games. Trevor Story has gone 6 for his last 9, and David Dahl had a 3-hit game on Saturday. Blackmon is 3-6 with 2 HR vs. San Diego starter Margevicius while Nolan Arenado has also taken the Padres lefty deep. The Rockies have gone 6-2 their last 8 vs. a southpaw and have taken 8 of the last 10 vs. San Diego overall.
So far this series Colorado has received 6.0, 5.0, and 5.2 IP from their starters so the Rockies bullpen is in a slightly better situation than San Diego's. Getting the nod in the June 16th MLB free betting pick is Peter Lambert, who has scored the win in both of his major league starts this season. The right-hander has faced the Cubs in both of his starts and held Chicago to just 1 ER in each. That may put a damper on Sunday's total of 13 going over. It's also a bit cooler at Coors Field today with game-time temps at just 76 degrees and only 24% humidity.
June 16th MLB Free Betting Pick
It will likely be a lower scoring game on Sunday but the real value is on the Rockies despite the hefty -161 ML. Colorado is in a better spot both with their starting pitching as well as the bullpen. Rockies bats have destroyed San Diego pitching this weekend and there's no reason to think that doesn't continue in the finale.
MLB Free Pick: Rockies -1.5 (+105)