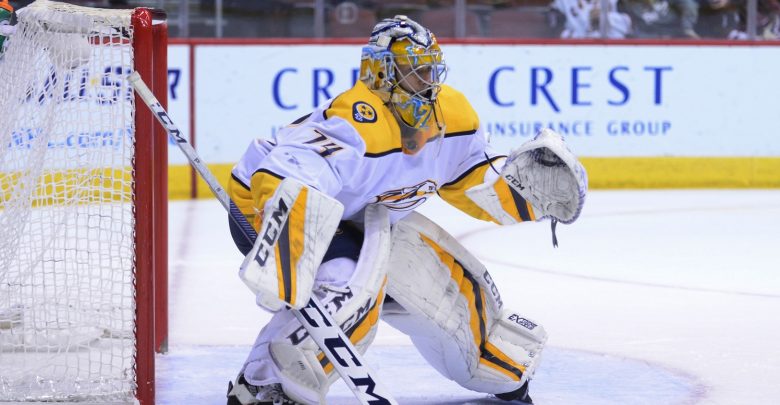 The game of the night for the 1/23 NHL free pick is definitely the Eastern Conference 1st place Tampa Bay Lightning taking on the current #3 seed in the West the Nashville Predators. Oddsmakers have set the line at Nashville -135 and there's value in the home team mostly because Tampa Bay had a contest in Chicago last night. The Lightning are just 2-5 their last seven on 0 days rest and meanwhile Nashville has been off for 2 days now. That being said, is the real profit to be had with Tampa Bay +115?
Lightning Look To Rebound In a Hurry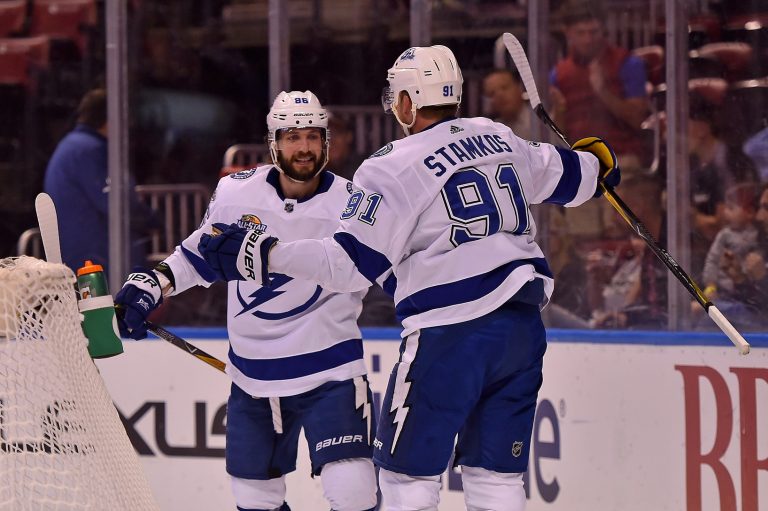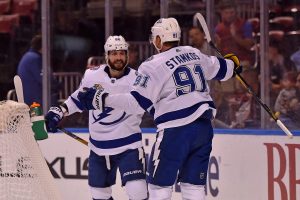 NHL teams are always at a disadvantage playing two games in two nights – but especially when both contests are on the road while also your opponent has had two nights off. That's exactly the situation Tampa Bay finds themselves in for the 1/23 NHL free pick however. The Lightning have the best record in the NHL (32-12-1) and lead with 67 points. TB has been struggling a bit lately though, dropping three of the last four. Fatigue might be setting in soon for Tampa Bay too, with Tuesday night's contest being their third game in four nights after stops in Minnesota and Chicago.
It's not a bad bet when you wager on the top team in the NHL however. Tampa Bay is an impressive 15-7 on the road this season. The Lightning boast the #1 scorer in the NHL in Nikita Kucherov as well as the 6th best point tallier in Steven Stamkos. One of the biggest downfalls of playing on back-to-back nights is that NHL win leader Andrei Vasilevskiy won't be in net tonight. Instead Louis Domingue gets the nod and he's lost 5 of his last 6 starts while allowing 23 goals over that span.
.@GregLinnelli of @TBLPowerPlay brings us tonight's 3 Keys to the Game to snag all four points from the back-to-back. #TBLvsNSH pic.twitter.com/yQ9mpH13MH

— Tampa Bay Lightning (@TBLightning) January 23, 2018
Nashville Streaking at Home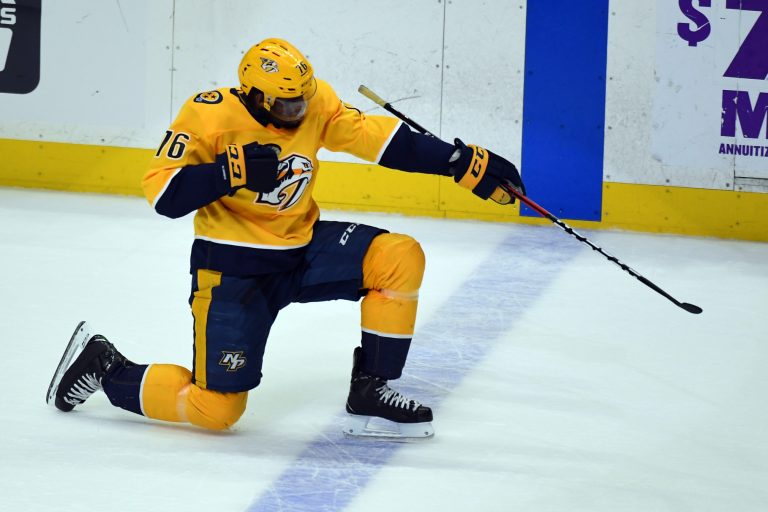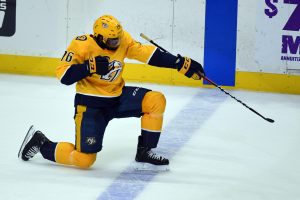 The Predators present a tough matchup on their own ice, boasting a 16-4 record at Bridgestone Arena this season. Nashville comes into the 1/23 NHL free pick sporting a five game winning streak overall while also having been victorious in their last five at home. While Tampa Bay is in game three of an 8 game road trip, Nashville has been at home for the past two weeks. The Preds should be the fresher team tonight.
Another major advantage for Nashville is not having to face Vasilevskiy in net. The Predators have a top 10 offense in goals scored, power play, and face offs won. They may need some scoring after the interesting decision to start Juuse Saros in net tonight instead of Pekka Rinne who has a four game win streak going. Saros is indeed a capable backup though for the Preds Finnish goaltending duo as he has allowed 0 goals in four of his last six appearances – either starting or relief.
The @PredsNHL Finnish goalie tandem has been lights out and both Juuse Saros and Pekka Rinne are thankful to be sharing the net with one another. ???????? https://t.co/pBJk4h549P

— NHL (@NHL) January 23, 2018
1/23 NHL Free Pick – Betting
The Predators are nearly 68% favorites in regards to public betting, but that's not bad considering they're only the 9th most popular wager on this lopsided NHL slate. You have to think the Predators have the advantage in home ice, fatigue, and goaltending. The Tampa Bay offense is always a threat, but tired legs from three road games in four nights gives Nashville the edge in this one.
Pick: Nashville Predators -135