Casinos
Nevada Lawmakers Contemplating Cashless Sports Betting
A Public Hearing For Cashless Sports Betting To Be Held In June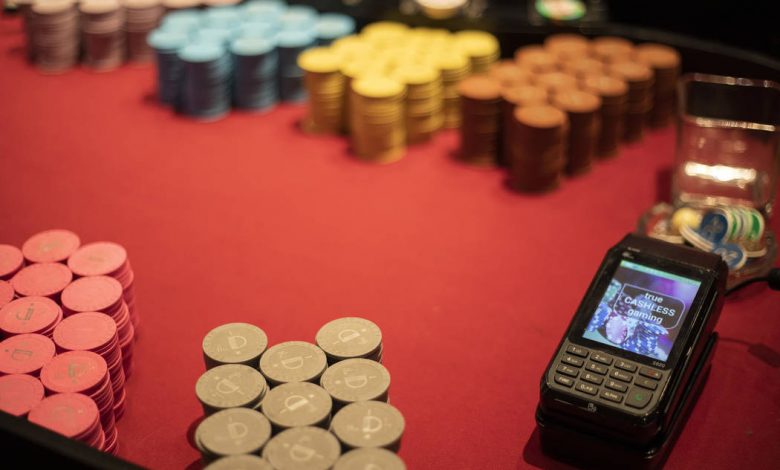 The Nevada Gaming Commission (NGC), who oversees all gambling and sports betting in Nevada, has scheduled a public hearing on June 25th to discuss all issues relevant to cashless sports betting in the state. If this cashless sports betting measure is approved, it will allow bettors to place bets using a mobile app from the comfort of their own homes.
This new development was announced shortly after Nevada Governor Steve Sisolak announced that all casinos in the state may reopen on June 4th. The state has been decimated by the pandemic shutdown over two months ago. It has basically caused Nevada to come to a screeching halt, as their two main industries, tourism and gambling, were reduced to nothing.
The NGC has not yet released an outline for all of the details of the proposed sports betting measure. However, they did talk about some articles that were published in 2019 that talked about money transfers on cell phones to make payments for sports betting.
The National Council On Problem Gambling Is Keeping A Watchful Eye On All Developments
The National Council on Problem Gambling Legislative Director, Brianne Doura-Schawohl, spoke to the Las Vegas Review Journal saying "This new measure seems like it's just an expansion to the gaming industry in the state. Nevada is usually the first state to expand gaming in some form or another, so it's not surprising."
Doura-Schawohl also added, "It would potentially allow race and sports bettors to fund mobile sports betting accounts through some sort of electronic transfer." The Legislative Director said that "being able to fund their sports betting transactions will save a person a trip to the casino." She said that eventually a sportsbook will allow a person's online wallet to be the point of origin for a transaction.
Brendan Bussman, who is one of the partners of Global Marketing Partners, said "This isn't a new issue, casinos in Nevada have been reluctant to give cashless sports betting their blessing. The main reason being it defeats the purpose of trying to get the player into the casino to spend money on other things, other than sports betting."
New Jersey Has Had A Cashless Sports Betting Capability Since Launching in 2018
Bussman said New Jersey has clearly shown that cashless sports betting is easy and a good option for people who don't want to go to a casino physically. He also believes that due to the coronavirus, it will probably be very desirable — a way customers can place bets from a distance.
Bussman also said another reason that casinos haven't been on board with 100% sports betting digitally is because there was no way to verify identity prior. The NGC already approved a form of cashless betting in Reno, Nevada in 2019. Automated Cashless Systems PlayOn was approved for table games being able to pay with a debit card or other type of card, and chips were brought to that player.
Bussman said players that regularly use that form of payment were very happy with how the payments worked. One player said that the convenience of being able to make payments with a debit or credit card in seconds has always been a very simple process. Industry insiders are speculating that cashless payments will help casinos with operations after the shutdowns are lifted. "It's a great way to have convenience and safety all at the same time," said Bussman.