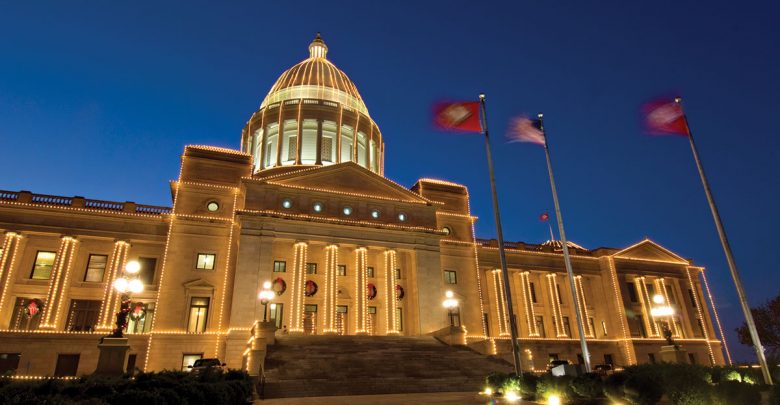 Take a look at some of the latest in the fight for legal sports betting.
Rhode Island Sports Betting Set To Make Debut
After months of delays and setbacks, Rhode Island sports betting at Twin River Casino in Lincoln looks to debut in time for Thanksgiving. "Sports betting at Twin River will begin around Thanksgiving," said Patti Doyle, spokeswoman for Twin River. Doyle also noted sports betting at Tiverton Hotel and Casino will follow shortly after that and that it has all been a long time coming.
Rhode Island sports betting was passed earlier this year thanks to both Governor Gina Raimondo and the state legislature. Raimondo included legal sports betting revenue in her budget and legislators met the request. Rhode Island's state lottery will operate the state's sports betting in partnership with IGT and William Hill. IGT, who was the lone bidder, will be the official partner of both sportsbooks, while William Hill is assigned running the odds and services. Both parties originally planned a launch date of October 1. Paul Grimaldi, spokesman for the Rhode Island Department of Revenue, told the Providence Journal that "complex negotiation" among all parties slowed the process.
Doyle told reporters the Lincoln property will build the sportsbook in phases. "Phase one will be on the third floor, where we have simulcast," Doyle said. A more modern and interactive, lounge-like sportsbook will be built on the second floor, which should open in early to mid-December. "It will have more screens, seating and just a different feel than the third floor," Doyle added.
The Department of Revenue estimates state revenue from sports betting to come in around $23.5 million for the current fiscal year which will end on June 30, 2019. Despite the delayed start, Grimaldi told the Journal the state will stick with its initial revenue projection. "It's too early to revise," Grimaldi said.
"We need to get it started and see how the bettors react. Let's hope for a long run for the Patriots and if the Celtics and the Bruins have good season, this could be good."
Even though it is later than they intended, Rhode Island sports betting still has an advantage in the Northeast of the country with a November start. New York failed to pass a sports betting bill in 2018 and looks to be further away than previously thought, while Connecticut's tribal negotiations will push its launch date well into 2019. Pennsylvania has approved multiple sports betting applicants, although none have yet to launch. Massachusetts remains a possibility for a sports betting law, but that would be in 2019 at the earliest. DraftKings has begun a huge push to legalize sports betting in the state of its headquarters. However, passage seems uncertain at best.
Arkansas Sports Betting Closer After Voters Approve Constitutional Amendment
Arkansas sports betting could soon become a reality after state voters approved a constitutional amendment Tuesday to legalize it despite some pushback from lawmakers. Over 54 percent of Arkansas voters cast ballots for the measure. Issue 4 in Arkansas explicitly included sports betting as a legal form of gambling. The measure also approved casino-style gambling at four locations in the state. This would happen via authorization of licenses by the state. The approved locations include two existing racetracks and two proposed casinos near Little Rock. The current dog-racing tracks with gambling are Southland which is located near Memphis, Tenn. and Oaklawn which is just outside Little Rock. The proposed sites would be located in Jefferson and Pope counties.
Casinos put millions behind the effort as three casino-aligned groups put almost $9 million into the push to legalize Arkansas sports betting and expanded gaming. The Quapaw Tribe put in $3.7 million, and Cherokee Nation added $2.3 million in funding while Delaware North fronted $3 million. Buffalo-based Delaware North owns Southland. The tribes both express interest in applying for the newly created gaming licenses. Their money largely went toward advertising in favor of the ballot measure, and that was only the beginning.
Arkansas sports betting will not be available for at least a few more months as there is no guarantee all four approved sites will offer it at all. The ballot measure requires state regulators to begin accepting applications to operate sports betting by June 2019 with Arkansas casino revenue to be taxed at 13 percent on the first $150 million and 20 percent thereafter. The measure will also lower the current tax rate of 18 percent. Arkansas estimates foresee a loss of $36 million in state revenue and the a gain of $16 million by other government entities in 2020 and 2021. The Arkansas Racing Commission was designated by the measure to establish a licensing fee not to exceed $250,000. Sportsbook operators would not pay additional licensing fees, either.
Despite the voters' enthusiasm, some lawmakers weren't so thrilled with the tally of the vote. Arkansas Governor Asa Hutchinson gave a statement to the Democrat-Gazette following the measure's passage:
"I did not support this initiative, and I continue to have great concern over the immediate and negative impact on the state's budget. But the people have spoken and I respect their will. Time will tell as to what this means for our state, and it remains to be seen as to whether the communities affected will consent to the gambling initiative."
Hutchinson will not step in, it seems, but the Pope County casino will definitely face obstacles. In a totally different vote, Pope County residents passed a local ordinance requiring they be allowed to vote on any proposed casino which received the support of more than two-thirds of voters.