Casinos
Colorado Ushers In Hometown Sports Betting Provider PointsBet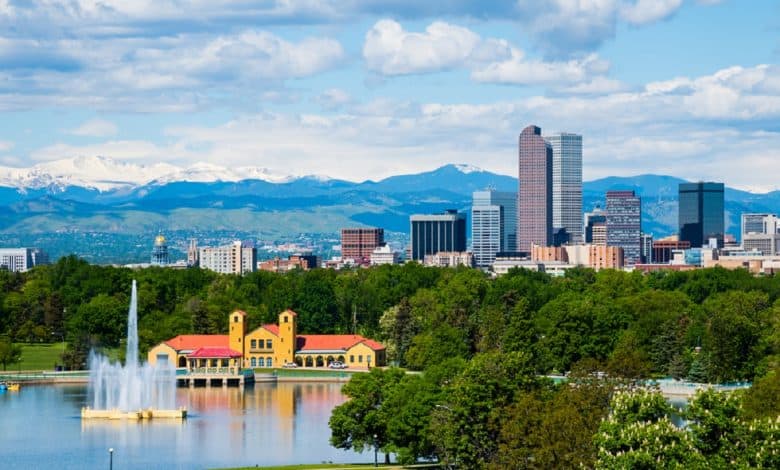 Colorado sports fans have a new sports betting provider with which to do business. PointsBet Sportsbook has rolled out their mobile app, and as of Wednesday, Nov. 18, digital sports betting options are now available in Colorado. PointsBet has previously launched its services in four other states, including New Jersey, Iowa, Indiana, and Illinois.
Offering their clients state-of-the-art technology and a vast array of wagering content, PointsBet Sportsbook has its main headquarters in Denver. On Wednesday, the company offered many great incentives to Colorado sports betting fans; everything from special risk-free hometown discounts for all players in Colorado to special promotions.
According to a company press release that coincided with the Wednesday launch, PointsBet said they are "proud to be the only sports betting operator to have established permanent headquarters in the Centennial State."
PointsBet's main office is located in the very trendy part of town, 'LoDo,' which is a nickname for Denver's lower downtown area.
"Launching in Colorado, the site of PointsBet's US headquarters, is an extra special moment for the business," PointsBet USA CEO Johnny Aitken said. "It is a great feeling to now be able to officially introduce Colorado sports bettors to the competitive advantages PointsBet possesses in owning our technology end-to-end, as well as light up our major investments in-state like our fully exclusive deal with the Kroenke Sports and Entertainment team across the Denver Nuggets, Colorado Avalanche and the Ball Arena in advance of the upcoming NBA and NHL seasons."
The 2020 NBA Season tips off on Dec. 22. At the time this article was published, there is no set date for the start of the 2020-21 NHL season.
PointsBet Will Hire 200 New Employees In Denver
The LoDo location, considered 'a Denver hub', is set to hire up to 200 new employees, focusing on product innovation, development, and technology recruitment. PointsBet will also have a presence in Cripple Creek, with a sports betting kiosk at the Double Eagle Hotel and Casino opening soon.
Earlier in 2020, PointsBet signed a multi-year partnership with Kroenke Sports Entertainment to become the official and exclusive sports betting partner of the Denver Nuggets and Colorado Avalanche. DraftKings, a competitor of PointsBet, signed a similar partnership with the Colorado Rockies, and FanDuel is currently the exclusive betting partner of the Denver Broncos.
PointsBet Has Several Special Offers For Coloradans
One of the promotion deal being offered exclusively to Colorado residents is two completely risk-free $500 bets for new customers. The offer is for the first fixed odds or PointsBetting wagers. There is also a discount of up to $100 for Colorado residents betting on local teams.
PointsBet is also debuting the "Mile High" promotion for the first 1,000 Colorado clients. The Mile High promotion offers bettors +5280 odds for the Denver Nuggets to win the 2020-21 NBA Championship. The Nuggets were a No. 3 seed in the Western Conference last season and made it to the Western Conference Finals before losing 4-1 in the series against the eventual champions, the Los Angeles Lakers.