Casinos
Big Plans for Eldorado Resorts After Merging With Caesars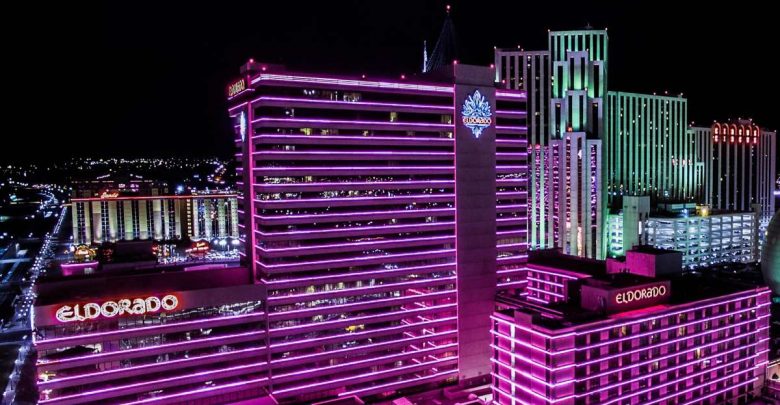 For several months, Carl Icahn was looking for an investor to join in on his Caesars Entertainment venture. Over the weekend, Eldorado Resorts stepped up to the plate with a deal that is worth $17.3 billion, certainly one that will cost them.
The combined portfolio between the two companies includes 60 properties in 16 states, in addition to Caesars' operations in five other countries.
"This merger is the quintessential example of how an activist shareholder, working collaboratively with the Board, can greatly enhance value for all stockholders," said Icahn in a written statement.
From all reports, Icahn was more than thrilled with the team, even being quoted as saying "very pleased" with the result of what came about. It appears the giant in the industry will remain giant for years to come with the merger. Icahn will profit greatly from the sale, keeping 28.5 percent of Caesars' stock.
Expanded Database
With Eldorado expanding into a new market, Caesars' 34 properties in nine states and a nationwide database of casino customers will help them tremendously. The two databases between the two companies hold the names of about 65 million potential or current customers.
Also, with the merger of the two, they are looking to close in the first portion of next year, and stocks have already seen a huge jump. When last checked, the Ceasars' stock went up over 13%, while the opposite seemed to happen with Eldorado. They fell by nearly 8% when the doors opened.
One drawback for Eldorado, though, is the fact that Caesars has billions of dollars in liability. In 2017, Caesars made a comeback from bankruptcy, which was caused by a previous takeover attempt that had plenty of debt during the financial crisis last decade.
However, Caesars has nailed down some pretty exciting partnerships of late with the NFL, Las Vegas Raiders, ESPN and DraftKings Sportsbook among others. Additionally, the mega-brand has a partnership with Oneida Nation in New York, and a Caesars-branded betting lounge is on the way at Turning Stone in the coming weeks.
On The Rise
Eldorado is on the rise, with 26 properties in 12 states and a reverse-merger with MTR Gaming Group in 2014. In addition, they bought Isle of Capri Casinos and Tropicana Resorts operations over the last two years. In September 2018, Eldorado acquired 20 percent of William Hill US in return for market access across its portfolio.
Caesars and Eldorado have certainly taken massive steps to enlarge their brands. Currently, the combined portfolio is in seven states: Illinois, Indiana, Iowa, Mississippi, Nevada, New Jersey, and Pennsylvania.
One more huge step in the partnership between the two sides is Eldorado also signed on the dotted line to partner up with VICI Properties. What this merger does is allows the two corporations to exchange different assets. In the agreement, Eldorado will sell real estate that is part of Harrah's Resort in Atlantic City, and also the Hotel and Casino that's located in New Orleans.