Casinos
Casino Furloughs Announced In Indiana As Health Crisis Woes Continue
Indiana Casino Workers At Blue Chip Casino In Michigan City Get Their Marching Orders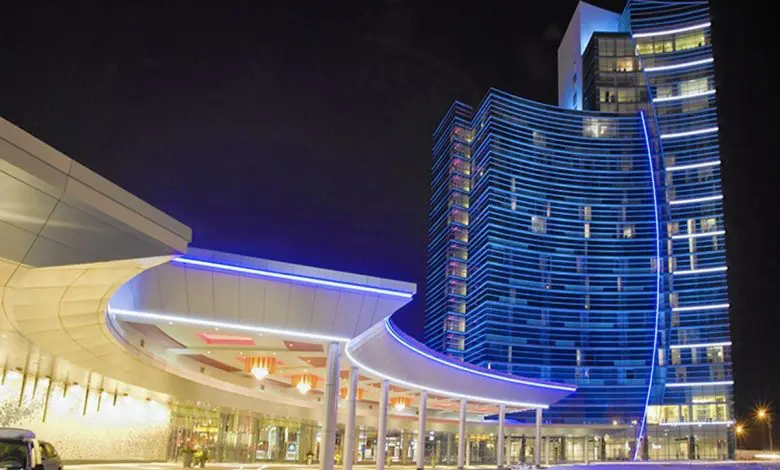 More bad news for employees at the luxurious riverfront casino Blue Chip Casino Hotel Spa in Michigan City, Ind. On Saturday, a usually very optimistic President Trump declared all 50 states to be major disaster areas.
To add insult to injury, Blue Chip was dealt a deadly blow, when they were told they could not continue to operate their online sports betting.
The Boyd Gaming group owns the Blue Chip Casino, and officials there want to point out that although employees have been dealt a furlough, it's much better for them than to be laid off. With the expected Trump stimulus money, the gaming company says only essential employees will continue to receive their paychecks until the casino can re-open.
They are still working out the financial issues with non-essential employees, as they are still trying to get answers. The furloughs were effective on Saturday. Boyd Gaming officials said they have set up an emergency fund for their employees.
Emergency Fund Available
An emergency fund has been set up for furloughed employees that will, for the time being, not receive paychecks. The fund can assist with rent and mortgage payments and for food money.
A Boyd official said on Tuesday their partnership with FanDuel for their online sports betting was very successful prior to the virus causing havoc. They, along with other states, don't understand why online sports betting was suspended.
The official said, "There is zero person-to-person contact with online sports betting. Employees that work in the online sports betting department can work remotely. Cutting online sports betting too, was the wrong decision."
"It lost jobs, it makes no sense, and it was just wrong." the CEO of Boyd Gaming, Keith Smith, said on Saturday, "It's been a very difficult month for the Boyd Gaming family, to have to furlough even one employee is difficult. Companies were promised these stimulus checks, but they have yet to arrive, financially we are in the negative column and very fragile now."
Smith said all furloughed non-essential employees will continue to get their health insurance through the company. The company will pay the employee premiums until June 30 or until the time the employees come back to work.
Difficult Weeks
Smith said, "This is by far the most difficult decision we have ever been made. We care deeply about the well being of our team members, which is why we maintained full pay and benefits until April 10. Implementing furloughs was a last resort for us, but a necessary step to protect our company."
Smith added that with no possible way of knowing when their various properties can re-open, it was impossible to keep non-essential employees on the payroll. "It would have resulted in us possibly not being able to re-open and have jobs waiting for those employees once we do open," Smith said.