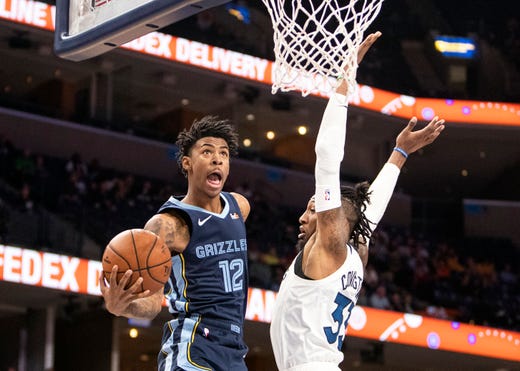 Memphis looks like an easy pick on paper in the January 7th NBA free betting pick as oddsmakers have made them just -2.5 home favorites over Minnesota. Of course any time a line looks 'too good to be true' it usually is. That being said, there just aren't that many angles to justify a Timberwolves win or even a cover for Tuesday night. Is the public taking the bait?
Lots of Reasons to Like Grizzlies -2.5 Tonight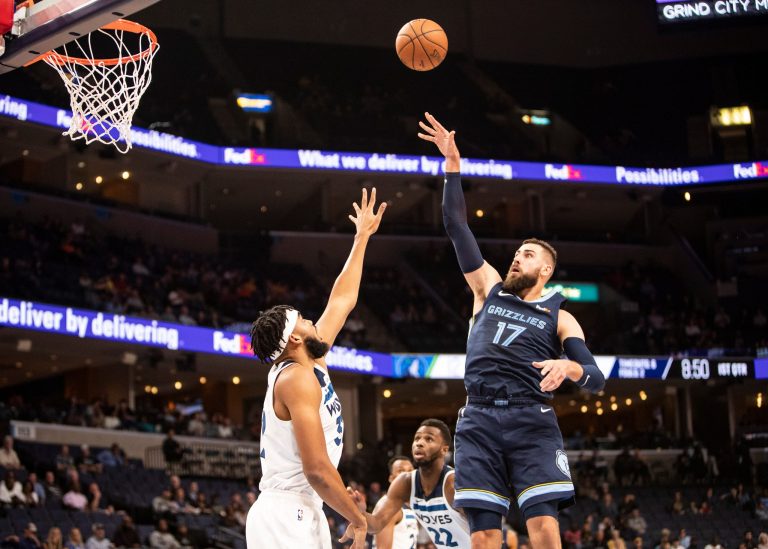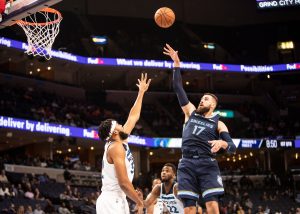 One of the first things that sticks out in Memphis' advantage in the January 7th NBA free betting pick is the fact that they are playing their first home game of 2020. The Grizzlies have gone 2-1 in their recent road swing to start the new calendar year. Another thing to like about Taylor Jenkins' team on Tuesday is the fact that their offense is clicking. Memphis has put up 120+ in three straight and are averaging over 130 on their current 2-game win streak.
Memphis' current win streak is impressive too, having beaten the Clippers 140-114 on Saturday but then showing no ill effects of the back-to-back in beating Phoenix 121-114 on Sunday – both on the road.
The Grizzlies are also showing some real depth. Jaren Jackson, Jae Crowder, Ja Morant, and Dillon Brooks all went for 20+ in the victory over the Clippers. Then against Phoenix, Jonas Valanciunas stepped up down low with 30 points. Minnesota is getting healthier in the back court, but are still without Karl-Anthony Towns which works in the Grizzlies' favor here.
What Do the Oddsmakers See in Minnesota?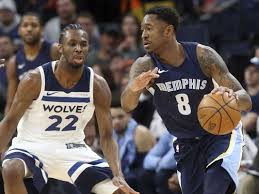 The Grizzlies are the most popular public bet of the night, with 68% of bettors liking the home team -2.5. In that case, what are some of the reasons that the Timberwolves could score the upset in this one – or at least keep it within 2 points?
Past history isn't on the Timberwolves side, as Memphis has won 115-107 on December 1st and 137-121 at home back in early November. Minnesota is playing well lately, but their quality of competition hasn't been the greatest either. The Timberwolves' current 2-game win streak has come against Golden State (99-84) and Cleveland (118-103). The T'Wolves also played well vs. Milwaukee in a loss on New Year's Day (104-106) and beat a struggling Brooklyn team to close out 2019 (122-115).
A major reason to like Minnesota here is because they are getting healthy. Andrew Wiggins has returned from an illness and the 'Wolves back court is in tact with Shabazz Napier, Jarrett Culver, and Jeff Teague all contributing full minute usage as of now. Karl-Anthony Towns remains out (knee), but the Wolves are still playing some great defense in holding six straight opponents to 106 points or less through regulation. The red hot Memphis offense is a test though, and the O/U for this one is set at 230.
January 7th NBA Free Betting Pick
The Timberwolves have the league's best defensive efficiency over the last 10 games of the season and Memphis is loaded with young guards that can be turnover prone. This line seems way to low, which in actuality means it's probably too high – or wrong. The Grizzlies beat the Clippers and the Suns because they shot over 50% in each game, that won't happen tonight.
Free Pick: Minnesota Timberwolves +2.5