Usually when you say, "it all comes down to this" it means a crucial Game 7 is about to go down or a player has two free throws with no time on the clock down by one. Well for Cal and UCLA, any chance at a postseason berth comes down to a win in the 11/23 college football free pick and a shot at being bowl eligible.
The in-state rivals are winding down a season with whatever the opposite of momentum is. Both have lost three of their last four, so is home field enough to field the winner in the 11/23 college football free pick.
Is +7 Too Many Points For a Cal Team That Won Last Year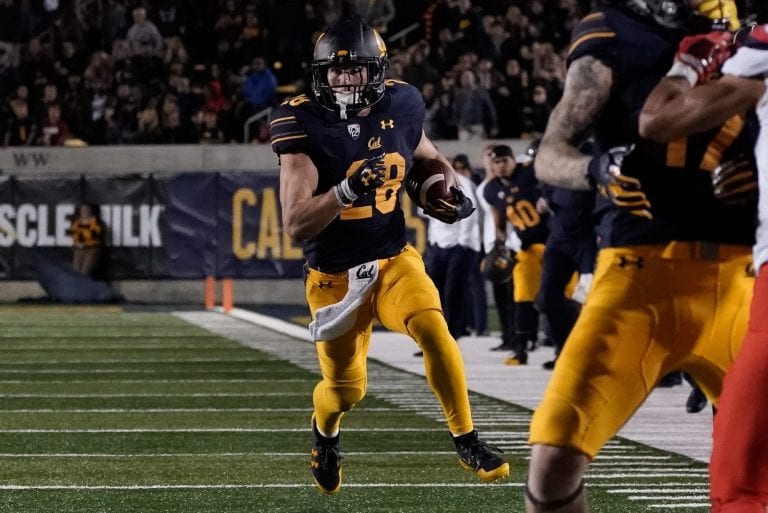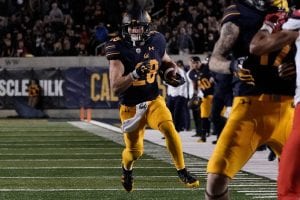 The Golden Bears don't have a whole lot going for them down the stretch, but they do have the advantage of beating UCLA 36-10 in this game last season. Granted that game was at home, and Cal was only +3 underdogs – but the Golden Bears still racked up nearly 500 yards of passing.
Except for a 14 point outing last week against the tough Stanford defense, Cal's offense had been rolling with 28+ points in the four games prior. Trust us, UCLA's defense is not Stanford's. The Bruins are 124th in college football in total yards allowed and are second to last in rushing yards given up which greatly affects the 11/23 college football free pick. Cal's running game overall is one of the worst in the nation putting up just 117.4 yards per game – but they've found themselves lately as Patrick Laird has ran for 130+ in three of the last four contests.
I think @CalBears should make sure they play in the #rosebowl stadium twice in two years. Only one because it's on the schedule! Looking forward to the real bears beating the bruins and a great 2018 football season. #stayinguptillmorningforfootball

— Mark Worrell (@chmarkw) November 24, 2017
Is UCLA's Offense Too Much for Cal to Overcome?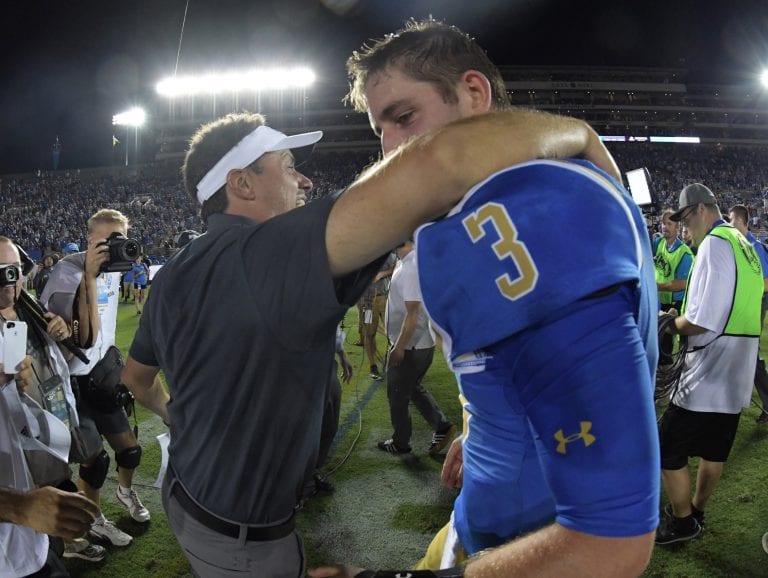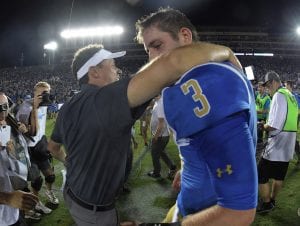 If UCLA had any semblance of defense they wouldn't be having to win their home finale just to become bowl eligible. That's because the Bruins offense is great, ranking top 20 in total yards. Granted they are almost exclusively pass oriented as Josh Rosen's air attack (3515 yards, 24 TD) is 6th in the nation while their running game is bottom 10. Cal's defense gives up 425+ yards per game so it could be a great swan song for Rosen.
Of course you'd be remiss in breaking down UCLA if you didn't talk about the fact that they fired head coach Jim Mora after the USC loss and will be coached by offensive coordinator Jedd Fisch for the rest of the season. Many times a team responds with fire and passion after the coach – who they all committed to as recruits – is dumped unceremoniously. For the Bruins though, the firing of Mora could be a distraction as all the old names start being linked to the head coaching job such as Chip Kelly, Jon Gruden, etc.
Chip Kelly is reportedly moving on from the Florida job. Are the bright lights of Los Angeles the pick for the former Oregon coaching star?https://t.co/VsoHtg4DtC#UCLA #Bruins #GoBruins #Gators pic.twitter.com/H773z1odQZ

— LMBF Sports (@LMBFSports) November 24, 2017
11/23 College Football Free Pick
The Bruins defense is a liability – there's no debating that. Then again, Cal's isn't much better. The fact that the Golden Bears don't travel well (1-4 on the road) coupled with UCLA's 5-0 record at home make the pick a little clearer to decipher. Coach Fisch will run what Rosen wants to run so UCLA should be able to score at will. At the end of the day, the Cal offense will simply tire out in front of the Bruins faithful.
Pick: UCLA Bruins -7