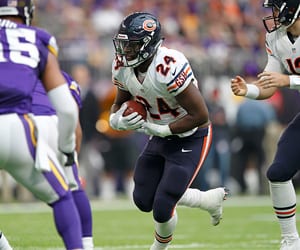 It's not so much that Bears fans wanted Mitch Trubisky in at quarterback compared to wanting "anybody but Mike Glennon." Either way coach John Fox (or more likely GM Ryan Pace) gave in and is putting the #2 pick in this year's draft under center for the debut of Mitch-a-palooza. In the NFL Week 5 Monday Night Over Under Free Pick Minnesota gets an offensive upgrade too as Sam Bradford returns after missing three games with a knee injury.
I was in the camp of letting Mitch Trubisky sit out the season until Mike Glennon's incompetence forced the issue. #Bears

— Robin Byrd (@RobinByrd3) October 9, 2017
Will the Minnesota Offense Return to Life With Bradford In?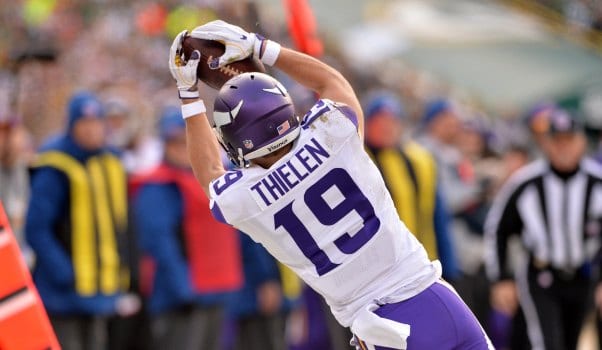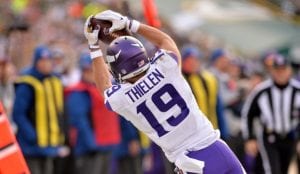 Things weren't pretty for the Viking offense when Bradford was out. First off they lost promising RB Dalvin Cook for the season with an ACL injury. They also scored 9 and 7 points in losses to the Steelers and Sehawks respectively. With Bradford in the lineup in the opener, the Minnesota offense looked like a well oiled machine as they racked up 341 yards of total offense against the Saints as the QB completed 27 of 32 passes.
For as inept as their offense has been, the defense has been a strong point for Chicago. Minnesota will employ a running back by committee approach in lieu of Cook's absence and the Bears stack up 8th against the run at 85.5 YPG. Overall Chicago has the 6th ranked defense in terms of YPG but they do give up a lot of points with 26.0 allowed. Chicago could far a lot better in the NFL Week 5 Monday Night Over Under Free Pick if Trubisky can help keep their own defense off the field.
There is blood in the water for the Bears defense. The weak spot on Sam Bradford's bad knee. If the Bears want to win go after it.

— Robert Sandage (@RobBase086) October 9, 2017
What to Expect in Trubisky's Debut
62-year-old John Fox is old school and you can bet he's going to have a limited playbook that is heavy on the run in Mitch Trubisky's first regular season action. Chicago does have a formidable run game with Jordan Howard, Tarik Cohen and company churning out 117.5 YPG. The passing attack would almost have to improve with Trubisky under center as so far they've averaged under 200 YPG.
There's two problems with Chicago tonight. First, they have no real discernible talent to throw to on the outside so Trubisky will have to rely a lot on tight ends and running back screens. Second, the Minnesota defense is not going to allow any slack to the running game as they give up only 71.2 YPG – third best in the NFL. The Vikings have been a bit lenient in the passing D for the NFL Week 5 Monday Night Over Under Free Pick, giving up 246.8 but once again – who do the Bears throw to?
A new QB often looks for his tight end and #Bears TE Zach Miller figures to be Mitchell Trubisky's favorite target versus the #Vikings. pic.twitter.com/e260Tqwanc

— John Dudley (@ForemostFives) October 9, 2017
NFL Week 5 Monday Night Over Under Free Pick
Fox is going to go run-heavy with the play calling to ease in Trubisky – but Vikings coach Mike Zimmer is going to do the same with his offense with Bradford's knee still a question. Tonight's total has stayed firm at 40.5 even with all the QB alterations this week. With two run oriented teams against solid opposing defenses it's hard to expect a high-flying affair tonight.
Pick: Minnesota / Chicago *Under* 40.5