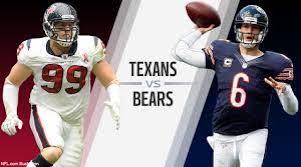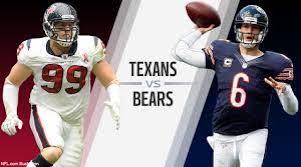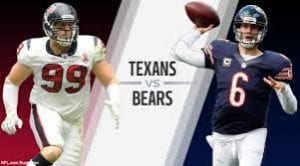 It's a full Sunday of football as the first week of the 2016 professional football season continues after it opened on Thursday night with Denver defeating Carolina 21-20. In our Sunday free pick Chicago plays Houston at 1 p.m. at NRG Stadium. This game features one team that dominated the preseason, the Houston Texans who went 4-0, and another that struggled, the Chicago Bears who won one game and lost three. The Texans played well on both sides of the ball, while the Bears often struggled to score points.
Chicago Offense vs. Texans D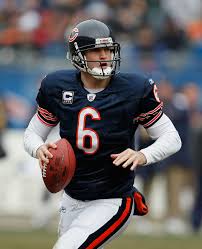 To start with, there some questions regarding two Chicago offensive players. Both WR Deonte Thomas and FB Paul Lasike are questionable. That's certainly not good news for an offense that has struggled in the preseason, as they've scored an average of 12.5 PPG. QB Jay Cutler will lead the team once again. There's not a lot of flash with Cutler, who is noted for making mistakes. However, he did show improvement in 2015, tossing fewer picks and managing to keep the team in games despite the fact that they had some major losses on offense.
WR Kevin White looks healthy and that's great news as he missed all of 2015. Alshon Jeffrey, who led the team in receptions last season, is also a sound threat. The RBs include Jeremy Langford, starting, and the returning Ka'Deem Carey and fifth round, rookie-pick Jordan Howard (Indiana). Over the summer, the Bears lost their major ground threat, Matt Forte, to free agency. The O-line is questionable, as they have been trying to find the right combination.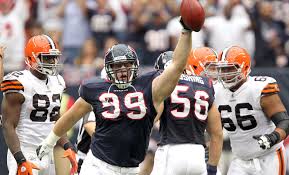 In the preseason, the Texan defense was quite stingy. They allowed just 63 points in four games for a PA average of 15.6. If they can perform in that manner tomorrow, the Texans have a great shot at winning this game and beating the -5.0 spread. Top performers from last season who are back include DE J.J. Watt (17.5) and LB Whitney Mercilus (12 Sacks). LB Javedon Clowney should be a major threat, as should FS Andre Hall.
Houston Offense vs. Bears Defense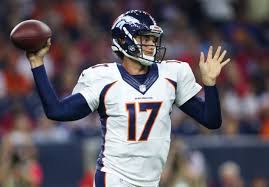 QB Brock Osweiler did such a great job for Denver by covering for the aging and injured Peyton Manning last season that he managed to parlay his performance into a starting position with the Texans. He certainly looks like he's ready to go. Veteran wideout DeAndre Hopkins will be a primary target. Look for TE C.J. Fiedorowicz to be utilized more this season, as should speedy second-year WR Jaelen Strong. Lamar Miller is the team's primary ground gainer. He's a welcomed free agent signing. The frontline for the most part has looked good, but they will be missing veteran Duane Brown due to injury.
The Chicago defense gave up almost 19 PPG in the preseason. Not bad, except when you consider that in three of their contests their PA average was just under 23. Two deep backs are questionable for tomorrow Bryce Callahan and rookie Deon Bush. Plus, the club is down a defensive lineman. This entire side of the ball has been in transition this season, as the Bears deal with losing free agent Danny Trevathan and attempting to utilize various draft picks.
Free Pick Chicago Plays Houston
The spread has the Texans favored by five points. That may seem generous, but the fact is the Bear D is dealing with quite a few new faces and many are rookies. At the same time, the Houston offense looks ready to go. We like the Texans at -4 in this game.
Free Pick Chicago Plays Houston: Take the Texans at -4