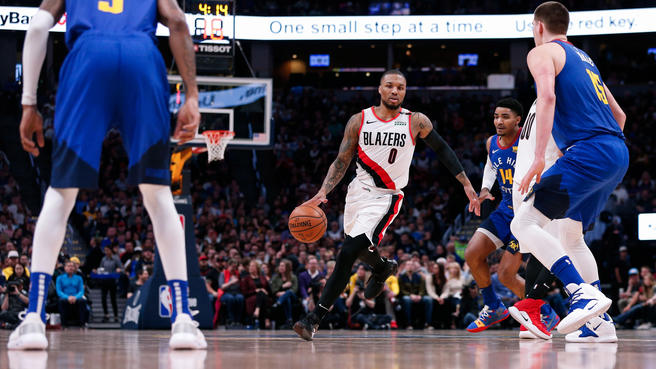 The Trail Blazers and Nuggets meet up again in Game 2 of their 2nd round playoff series. Denver is a -4 favorite at the Pepsi Center in the May 1st NBA playoffs free pick. That's a very appealing line for the home team considering the Nuggets scored a 121-113 victory in Game 1. Do the 4 points look too easy for Denver to cover however?
Portland Had Some Moments in Game 1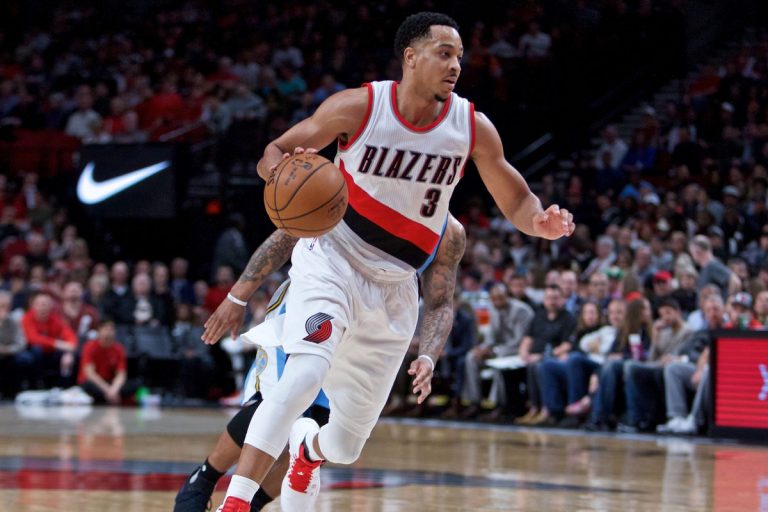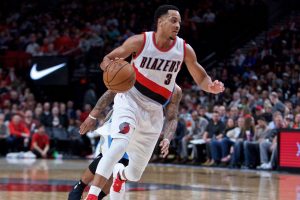 The Trail Blazers were tied after the 1st quarter in Game 1 and were down by just 3 at the half but ultimately fell 113-121. There were a few bright spots in the series opener however, mostly 39 points on 12-21 shooting from Damian Lillard. Enes Kanter was also solid, scoring 26 points despite his status being iffy due to a separated shoulder. Portland actually outscored Denver 56-50 in the paint and outrebounded them 40-34. This is a good omen considering the front court is expected to be a huge advantage for the Nuggets this series.
Now to some things Portland will need to do better in the May 1st NBA playoffs free pick. First off CJ McCollum had a rare down night as his 16 points was a postseason low thus far. The Trail Blazers also had just 7 fast break points in Game 1. The Trail Blazers defense giving up 121 points to Denver wasn't ideal either. It was the 3rd time in the last 4 games Portland has allowed at least 115 points. The O/U for Wednesday's game is 219.5, up from 215 in Game 1.
Denver Looks to Follow Same Game Plan Wednesday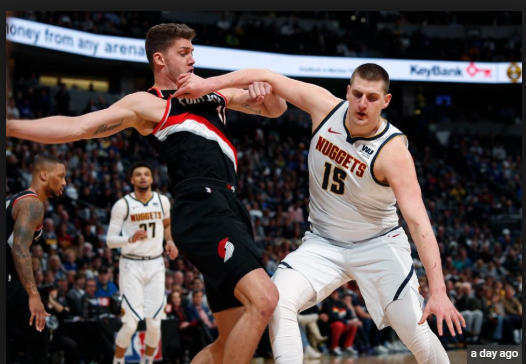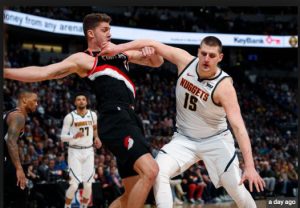 The Nuggets cemented their Game 1 win by outscoring Portland by 9 points in the 2nd and 3rd quarter. They got a huge night from Nikola Jokic who went for 37 points, 9 rebounds, and 6 assists. Jokic has stepped it up in the last three games of the postseason as Monday's performance followed 21/15/10 and 43/12/9 games in the last two matchups with the Spurs in Round 1. In two games vs. Portland at the Pepsi Center during the regular season, Jokic went for 22/13/9 and 40/10/8.
Of course Denver is more than just a one man wrecking crew. Jamal Murray had 23 points in Game 1 and Paul Millsap chipped in 19. This versatility is what makes Denver such a tempting wager at -4 in the May 1st NBA playoffs free pick. Denver also went 3-1 vs. Portland during the regular season but their margin of victory was just a combined 13 points in the 3 wins. That includes a 119-110 win at the Pepsi Center on April 5th.
May 1st NBA Playoffs Free Pick Betting
Denver being 4 point favorites on Wednesday seems like a solid play. Taking the points and Portland might have better value on the Trail Blazers winning outright at +180. Either way if the Nuggets do get the win, it could easily be by 8-10 points or more – or at least 4.
NBA Playoffs Free Pick: Denver Nuggets -4