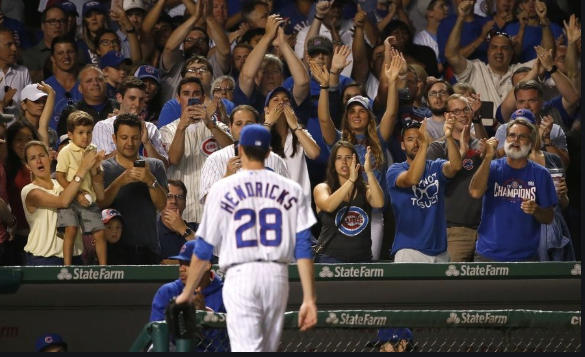 All eyes will be on Kyle Hendricks heading into the July 29th Cubs at Reds betting preview. The Chicago starter was dominant on opening night limiting the Brewers to just 3 hits in a complete game shutout.
Cincinnati needs a win as they are in the midst of a 4-game losing streak. Oddsmakers haven't lost hope as both the Reds and Cubs are listed at -110. The total is 9 even though Cincinnati also sends their best pitcher to the mound in Sonny Gray.
Cubs Bats Looking Good
Chicago took 2 of 3 from the Brewers in the opening series and have started their first road trip of 2020 well with 8-7 and 8-5 wins over the Reds so far. Continuing that feat will be harder against Gray, who allowed just 1 ER over 6.0 IP on opening night, albeit against Detroit.
Then again it may not matter who the Cubs face the way their offense is looking on this young season. Chicago leads the majors with 10 HRs, has scored the second most runs (31), and is tops with a .500 SLG. Javier Baez went off in Tuesday's win going 3-5 with 2HR and a 2B. Besides the big names, Chicago is getting great depth as David Bote, Jason Kipnis, and Nico Hoerner are all hitting above .350 on the season.
…and then there's Hendricks. The right-hander is undoubtedly better at Wrigley Field though (6-2, 2.04 ERA) compared to a 5-8 record with a 5.02 ERA on the road in 2019. Some of that may change with no crowd in attendance for 2020 but Hendricks also had a 5.16 ERA vs. the Reds last season. That includes a 6.75 ERA in two starts at Great American Ballpark.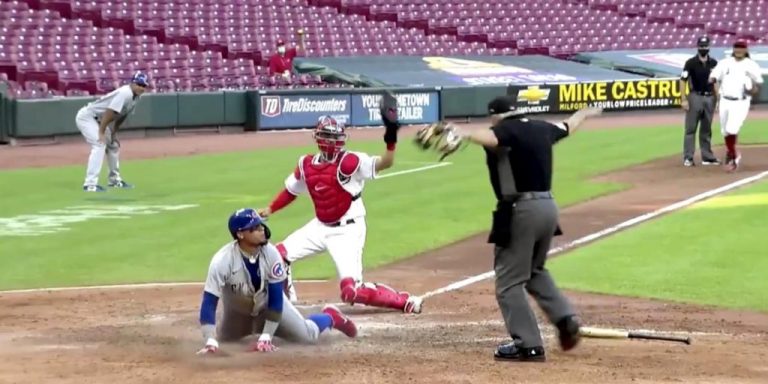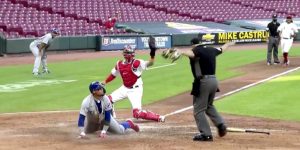 Reds in a Must-Win Wednesday?
Cincinnati has high hopes for 2020 and they seemed to get off to a great start with a 7-1 win over Detroit on opening night. That was the Reds' last win though as they've now dropped four straight. Cincinnati is scoring a decent amount, ranking 9th in the majors in runs – but pitching has been an issue.
The Reds have a team ERA of 5.00 and have allowed 16 runs to the Cubs so far through two games in this series. That team ERA should drop a bit with Gray on the mound as he was 11-8 with a 2.87 ERA in 2019, his first with the Reds. Gray allowed 4 hits or less in his last four starts vs. the Cubs last season. In total, the right-hander was 3-1 with just a 2.70 ERA in five starts vs. Chicago a year ago.
Cincinnati's offense should be able to give Gray some support heading into July 29th Cubs at Reds betting. Aristides Aquino has seen 3 pitches from Hendricks, hitting two of them for home runs. Joey Votto is hitting nearly .400 vs. the Cubs pitcher and 7 players on the Reds roster have hit over .300 vs. Hendricks in a varying amount of ABs.
July 29th Cubs at Reds Betting Pick
Chicago is on a roll but there's a reason oddsmakers are calling this game a toss-up. Hendricks struggled on the road last year and especially against the Reds. Cincinnati losing the first two in this series is kind of an anomaly as they were 11-8 vs. Chicago a year ago. Cincinnati is in a rut, but they are a great bet to get out of it on Wednesday.
Pick: Reds -110