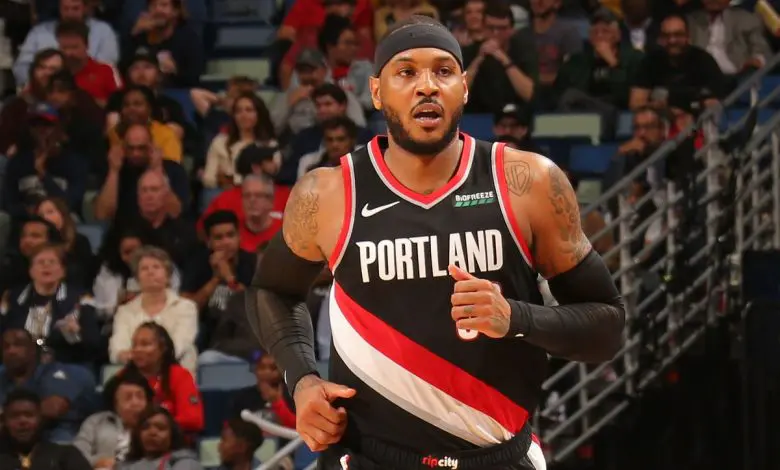 Obviously NBA futures betting is a long way off considering the unknowns of Covid-19 but it could be looked at that now's the time to strike while the iron is hot. NBA futures are a slippery slope this time of year but here's a look at one team that could benefit greatly from this shutdown: the Portland Trail Blazers.
The Trail Blazers are/were 3.5 games back from the Grizzlies for the 8 seed in the West which is why they are listed at 200:1 for NBA futures betting. Teams can reopen practice facilities starting on May 8th (with restrictions) which means teams out of the playoff hunt could still have a week or two of regular season basketball before going to the postseason.
Rumors were that the league would end as-is and go directly to the play offs which would leave Portland out in the cold. Here is why the Trail Blazers may not be a bad wager for an NBA futures betting play: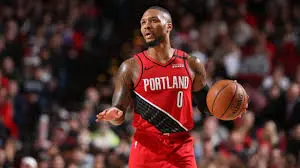 Minutes
Make no mistake, Portland is a very top-heavy team powered by the back court of Damian Lillard and CJ McCollum. Before the shutdown Lillard ranked #1 in the league in minutes per game (36.9) while McCollum was 6th (36.0). Toronto has three players in the top 10 (Van Vleet, Lowry, Siakam) and Houston two (Harden, Westbrook) but their odds to win the championship are also 18:1 and 13:1 respectively.
The current Coronavirus break could be huge for Portland as Lillard has shown he's one of the best scorers in the league (when healthy) after averaging 48.8 ppg over a 6-game stretch in late January – early February. Lillard hit 49 three-pointers during that run -the most over six games in NBA history. The 28-year-old McCollum is averaging the 2nd highest PPG of his career at 22.5.
Injury Returns
Portland was very proactive in going out and signing Hassan Whiteside last July. Instead of sitting complacent in lieu of Jusuf Nurkic's gruesome leg injury, the Trail Blazers bolstered their front lines by acquiring Whiteside while the Heat made room for Jimmy Butler's big contract.
The thing is, Nurkic was set to return to the Blazers' lineup just days after the league and the rest of sports shut down due to Corona. Instead of rushing back, the Blazers' big man has now been able to work out on his own terms and get closer to 100% healthy. Portland now has a front line of 7'1 Whiteside and 7'0 Nurkic to navigate the West.
The thing is, Nurkic isn't the only player possibly making his return to Portland for the postseason run. Zach Collins was injured just 3 games into the season and Rodney Hood was feared lost for the year after rupturing his ACL on December 6th. The return of one, let alone all three of these players makes Portland one of the most feared rosters in the West, on paper at least.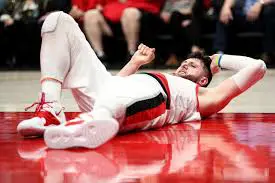 The Existing Role Players
Lest not forget, the Trail Blazers also acquired Carmelo Anthony and Trevor Ariza during the course of the 2019/20 season. Ariza played in the playoffs every year from 2014-2018 not to mention 2007, '08, '09, and '11. Some would say Carmelo has lost a step, but Anthony went for 20+ points prior to Portland's last game on March 10th.
Previous Success
Coach Terry Stotts has brought the 'Blazers to six straight playoff appearances. That includes a trip to the Western Conference Finals last season where Portland was swept by Golden State. Who can really line up with this roster though:
PG: Damian Lillard
SG: CJ McCollum
SF: Trevor Ariza 
PF: Carmelo Anthony
C: Hassan Whiteside
Bench: jusuf Nurkic, Gary Trent, Jr., Mario Hezonja, Zach Collins, Rodney Hood, Nassir Little, Anfernee Simmons. 
Portland may seem top-heavy, but in reality they may be the most balanced and deep team in the West when (if) the NBA futures betting postseason gets underway. 200:1 isn't a bad wager at all.