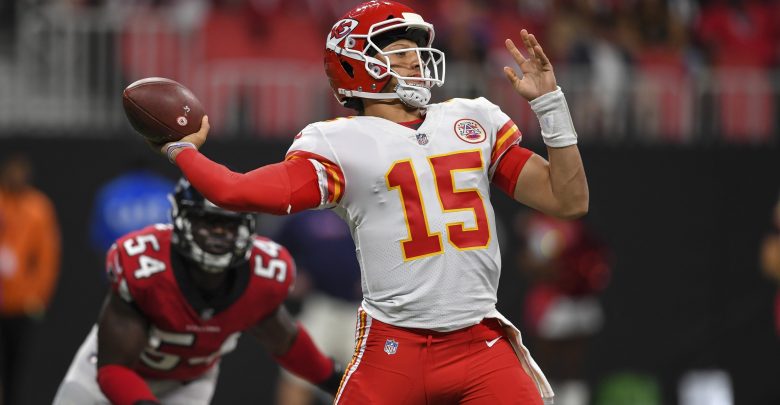 Traditionally week 3 of the preseason is what coaches consider a dress rehearsal for the regular season. New Bears coach is taking a more progressive approach in the August 25th NFL free pick as he's resting his starters for the next two weeks in an attempt to stay healthy for the opener against Green Bay. As a result, today's line has jump from CHI -1 to Kansas City being favored by -4.5. With the way the first string Chicago offense has been playing, maybe it's a good thing for Bears bettors that the starters are out today.
Expect To See a Big Dose of Pat Mahomes Today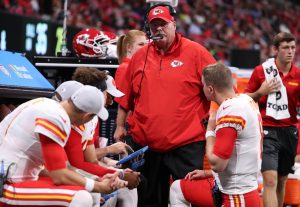 Chicago fans think their young QB Mitch Trubisky could use the reps today yet he's going to be riding the pine. Andy Reid is taking the opposite approach with his first year starter Patrick Mahomes who should see action into the third quarter in the August 25th NFL free pick. It was a shaky first preseason game for Mahomes as he went 5/7 for just 33 yards but the playbook opened up a bit last week and the young signal caller went 8/12 for 138 yards and 1TD/1INT. The Chiefs do have NFL starting experience at backup QB however in Chad Henne and Matt McGloin. RB Kareem Hunt has just 8 carries for 16 yards this preseason so it will be interesting to see how much work he gets today.
One major advantage that the Chiefs defense has today is that they're familiar with Nagy's offense as he was the Kansas City OC for the last two years. The KC defense has been a strong point this preseason giving up just 15.5 ppg. They held the Falcons to 83 yards rushing last week and held the Texans to under 160 yards passing in week one.
Bears Focusing On Health Rather Than Reps
Column: I'm a Matt Nagy fan, and this is only one decision, but resting starters who clearly need the work could haunt #Bears if they struggle out of regular-season gatehttps://t.co/93eFsKuNJT

— Hub Arkush (@Hub_Arkush) August 25, 2018
Some Chicago beat reports like Hub Arkush aren't thrilled with Nagy's decision to bench the starters today but the coach said he did it because he was very pleased with the practices leading up to this point. Plus, the Bears already had an extra exhibition contest in the Hall of Fame game and the 2nd and 3rd stringers have seen a lot of reps this preseason. Backup QB Tyler Bray for example is 36/61 for 400 yards and he didn't even play last week. Chase Daniel will see at least a half of action today against his old team. The veteran backup has 3TD pass and 2 picks in three games this preseason.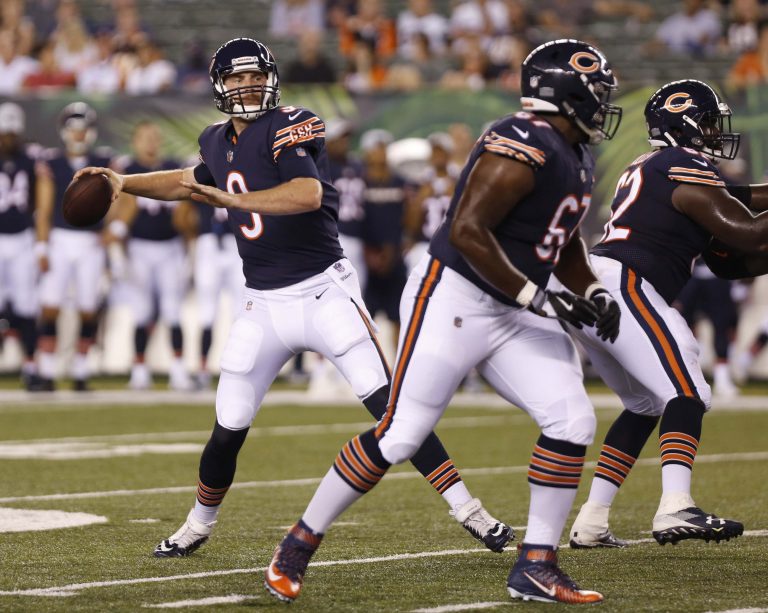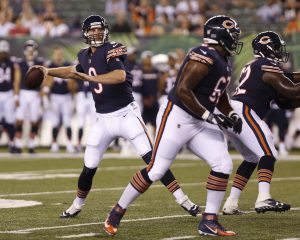 The Bears defense has given up some points this preseason, especially the last two weeks where they've allowed 53 points to the Bengals and Broncos. The August 25th NFL free pick O/U reflects that as it's set at 44.5. The Bears allowed over 300 yards passing to Cincinnati but Nagy knows the Chiefs offense too since it all trickles down from his mentor Andy Reid.
August 25th NFL Free Pick Betting
The line has shifted a lot after hearing of the Bears resting their starters but that might not be as tempting for Kansas City as believed. The backups for Chicago have seen a lot of action the last 3 weeks and there's a lot of momentum that comes with being an NFL starter – even if it is just the preseason. The Bears are playing their first home game of the preseason and actually have a great chance of winning this game outright. That being said, the points are the play.
NFL Free Pick: Chicago Bears +4.5