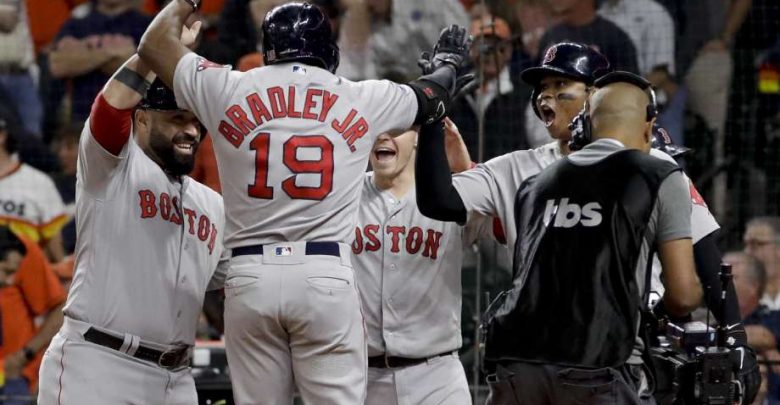 There's incredible value on the Red Sox (BOS +138) in the 2018 ALCS Game 4 free pick and not just because they've won the last two games to take a 2-1 series lead. Boston's 8-2 win in Houston last night was huge as the Astros had won 19 of the last 25 postseason games at Minute Maid Park inlcuding 9 of 10 in the LCS. The Red Sox have confidence and will be facing an Astros pitcher who hasn't thrown in 16 days. All that being said, why is Houston so favored tonight?
Red Sox Look to Build on Offensive Momentum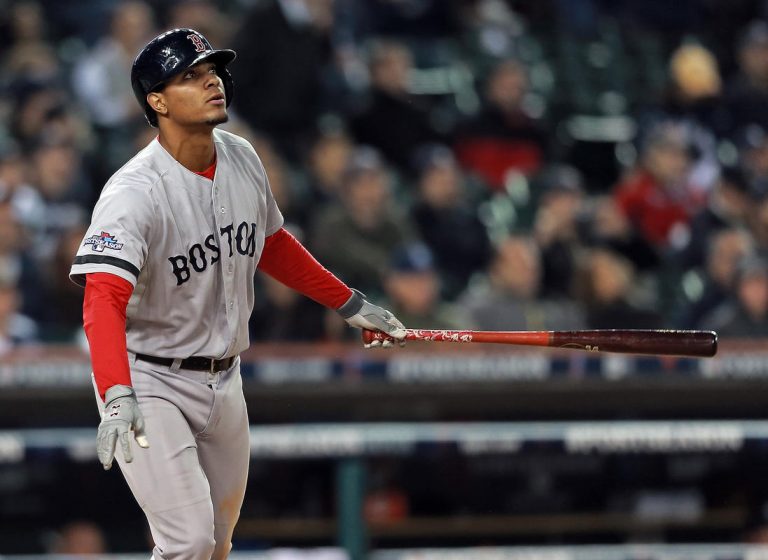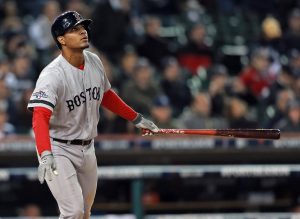 Boston was able to pull away in an 8-2 win last night thanks to a 5-run 8th fueled by a grand slam by Jackie Bradley, Jr. The Red Sox have now scored 15 runs in the last two games and Bradley has driven in 7 of them. You can almost take your pick out of who in the deep Boston lineup will be a hero in the 2018 ALCS game 4 free pick as the team has a collective .342 average against Houston's Charlie Morton. Xander Bogaerts has 7 hits in 14 AB vs. Morton (.500) including 2 HR. Andrew Benintendi is hitting just .214 in the LCS, but has gone 4-10 (.400) with a HR vs. the Houston starter. Tonight's O/U of 8.5 is expecting a few runs and a majority of them could come off the Boston bats tonight.
Another reason the Red Sox being such huge underdogs this evening seems kind of confusing is because Rick Porcello looked great in the ALDS in holding the Yankees to 1ER in 5.2 IP in a start and relief appearance. Porcello will be starting on short rest tonight after throwing an inning of relief (18 pitches) in an ALCS game 2 hold. Porcello did give up 4ER including 2HR in a September 9th start vs. Houston and the Astros have a combined .320 average against the Boston right hander. That being said Porcello has help. Nathan Eovaldi's 6.0 inning, 92 pitch outing last night allowed Alex Cora to use his bullpen sparingly and all hands should be on deck for tonight's Game 4.
What Can Houston Expect From Charlie Morton?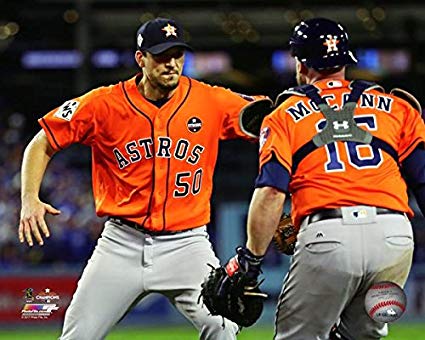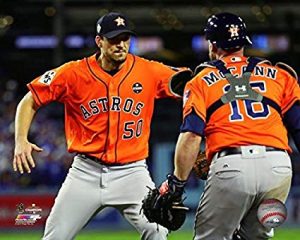 Astros pitcher Charlie Morton definitely found his confidence towards the end of the '17 postseason. He threw 5 shutout IP vs. the Yankees to get to the World Series, threw into the 7th allowing just 3 hits in WS game 4 and led Houston to the championship by throwing the final 4 innings in game 7. To expect Morton to duplicate that in the 2018 ALCS game 4 free pick is asking a lot however. Not only has the right hander not pitched since September 30th as the Astros swept the divisional series, Morton threw just 15 innings in September due to arm fatigue. Morton has threw just 58 pitches in the last 30 days. Is he fresh – or rusty?
If Morton is off his game can the usually potent Astros offense break out of the mini-funk they've experienced so far in the LCS? Houston managed just 2 runs on 7 hits last night and managed just 2 baser-runners in 4.0 IP yesterday vs. the Boston bullpen. Alex Bregman has walked 7 times in the series, but still has just 2 hits in 6 AB. Houston has just 3 other hitters besides Bregman hitting above .200 vs. Boston pitching in the LCS – George Springer (.333), Jose Altuve (.273), and Carlos Correa (.273). Springer is 7-14 (.500) with a HR in his career vs. Porcello. Also Yuli Gurriel is just 2-12 in the series (.167) but is 5-12 vs. Porcello. Altuve has also hit 2HR in 14 AB vs. the Boston starter so it could potentially be a big night for the Houston offense.
2018 ALCS Game 4 Free Pick Betting
Each of the three games this series have gone 'over' the total and that was with a lot stronger pitching than we see tonight. There should be a lot of runs scored this evening but since baseball is weird it will probably be a 2-1 game even though Porcello is throwing on short rest and Morton has thrown under 60 pitches the last month. If that's the case the value has to lie on Boston in this game. Their offense is just as talented as Houston's and they're getting production from a variety of players this postseason. The Astros offense is slacking a bit and they may start to press – even though they've been here before.
ALCS Free Pick: Boston Red Sox +138