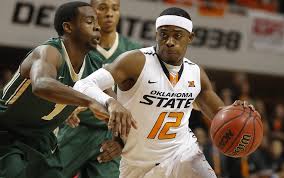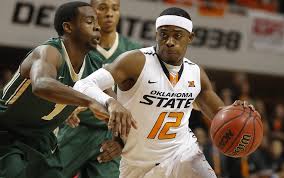 Tonight's game between the Oklahoma State Cowboys (10-4 Overall, 0-2 Big 12) and #2 Baylor Bears (14-0 Overall, 2-0 Big 12) is a challenge for both teams. The Cowboys don't have a conference win as of yet, and the Bears have not been beaten in this season. The Cowboys are gunning for a win and the Bears will be focused on maintaining their perfect record. Our Oklahoma State plays Baylor college basketball free pick has the Bears favored by 11.5 points.
The Cowboys two conference losses were 92-75 to #11 West Virginia and 82-79 to Texas. That last loss occurred on Jan. 5. Other losses include 107-75 to #4 UNC and 71-70 to Maryland. Between the losses to Maryland and West Virginia, Oklahoma State posted four wins.
The Bears, who are tops in the Big 12, beat Oklahoma 76- 50 and Iowa State 65-63. Big nonconference wins include 66-49 versus #4 Oregon, 73-58 against #24 Michigan State, 66-63 versus #10 Louisville, and 76-61 against #7 Xavier. Baylor has been blowing most teams out of the water.
Oklahoma State Cowboys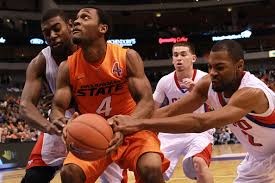 The Oklahoma State Cowboys have three players scoring double digits with sophomore guard Jawun Evans (19.1 PPG, 5.1 APG, .470 FG%) leading all scorers and hitting 53% of his threes. Junior guard Jeffrey Carroll (16.2 PPG, 7.1 RPG, .566 FG%) is connecting on 40% of his shots from beyond the arc. Senior guard Phil Forte III (13.1 PPG) is good on 96% of his free throws. The Cowboys are averaging 91 PPG, 39 RPG, and 10 SPG.
#2 Baylor Bears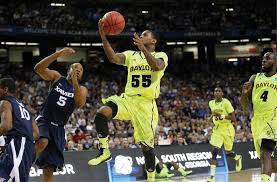 The Bears, who are averaging 78 PPG, have four players who are double-digit scorers. Two of those players, forwards Johnathan Motley (16.1 PPG, 9.3 RPG, .529 FG%) and Jo Lual-Acuil Jr. (11.o PPG. 7.6 RPG, .621 FG%), are solid rebounders. As a shooter, Lual-Acuil is also making 40% of his threes. That's a team best. At guard Manu Lecomte (11.4 PPG, 5.1 APG, .443 FG%) leads the team in assists per game. Also at guard, Al Freeman (11.6 PPG. 2.5 APG, .491 FG%) is tops in free throw percentage coming in at .850.
Oklahoma State Plays Baylor College Basketball Free Pick
Here is the big difference in this game. The Baylor defense, which is ranked third in the nation, is allowing opponents just 58.4 PPG. That stat includes games against four nationally ranked teams. The Bears won all four of those games. The Cowboys are allowing opponents 78.8 PPG. That includes games against two nationally ranked teams both of which they lost.
In conference play, the contrast is even bigger. Baylor is averaging 70.5 PPG, while allowing 56.5. In the Big 12, Oklahoma State is scoring on average 77.0 PPG while allowing 87.0 PPG.
It is true that the Cowboys are fourth in the nation in scoring and the Bears are 84th. But we think that Big 12 play will be a major factor here. Our Oklahoma State plays Baylor college basketball free pick is Baylor at -11.5.
The teams meet Jan 7 at 7:00 p.m. at Baylor.
Oklahoma State Plays Baylor College Basketball Free Pick: Baylor -11.5