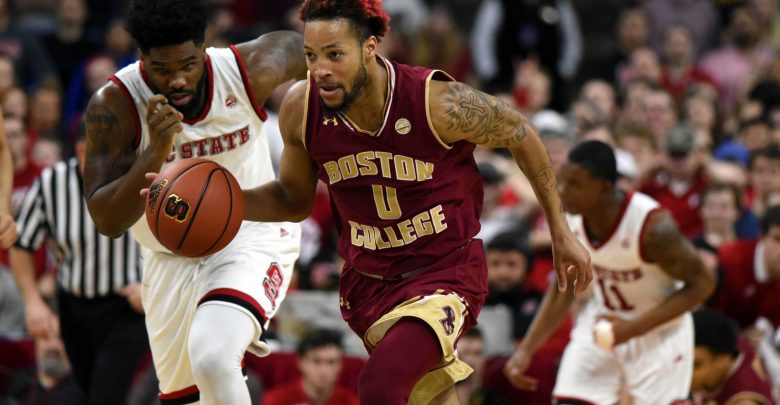 Boston College advanced to the second round of the ACC tournament with an 87-77 win over Georgia Tech yesterday as -3 favorites. It was a win in sheer points only as the game was one of the sloppiest contests of the year as the two teams combined for 30 turnovers. The Wolfpack not only have the advantage of an extra day of rest heading into the 3/7 ACC tournament free pick, they were able to get a game plan brewing as BC struggled mightily with the full court press. Was yesterday an anomaly and the Golden Eagles get their ballhandling back on track Wednesday afternoon – or does NC State exploit them for a blowout victory?
ICYMI: We looked back at NC State's first meeting against Boston College and saw despite winning big, we saw A LOT of areas for improvement. Read our take and watch the entire game here…https://t.co/Rb51V7wTxL

— PackInsider.com (@PackInsider) March 7, 2018
Can BC Get Into Tournament Bubble Talk With a Win?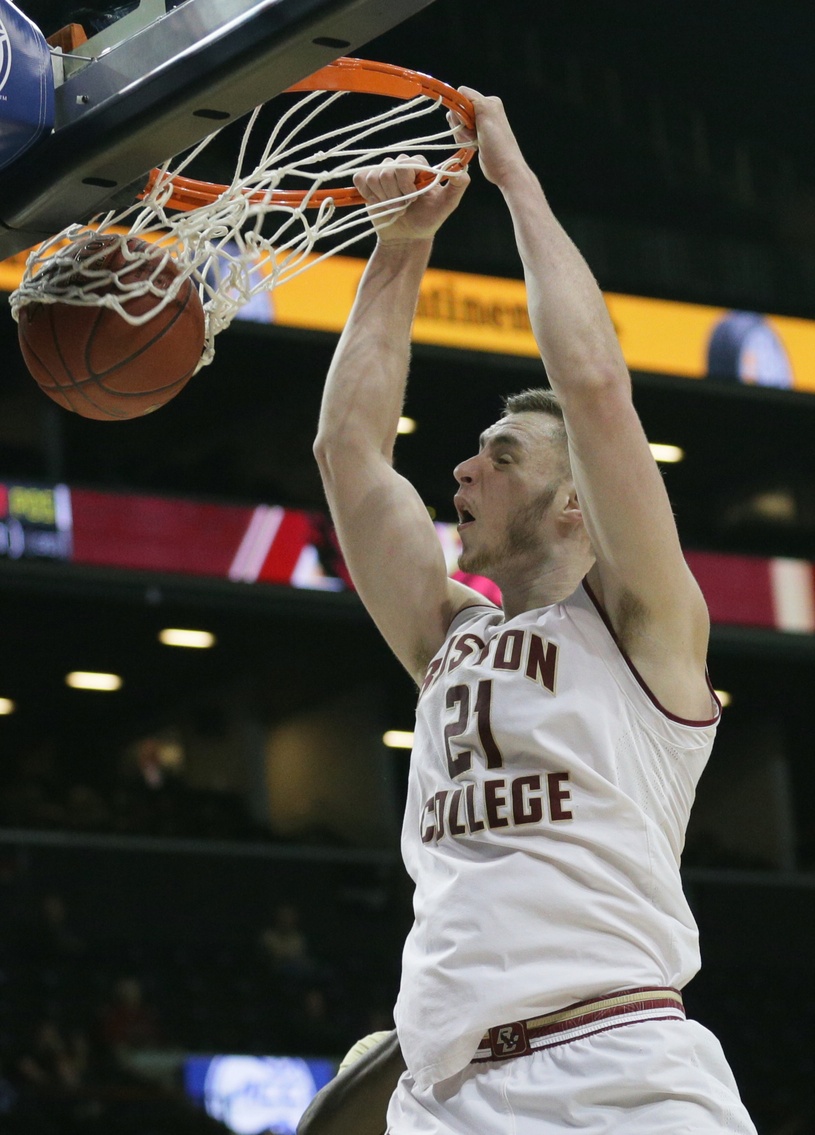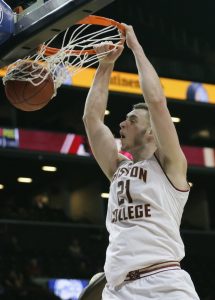 Boston College is 18-14 on the season which isn't horrible – but also isn't that impressive to the selection committee. Of course the Golden Eagles resume will be greatly improved with a win over 21-10 NC State today and a matchup with Clemson tomorrow. BC fans wouldn't even be having this conversation if their team could have done anything on the road this season as they posted a 2-10 record away from their home court. Boston College faltered down the stretch too, losing 4 of 6 games which isn't ideal heading into a 3/7 ACC tournament free pick.
Of course one thing you can't forget is that Boston College still got the win over Georgia Tech yesterday and has a tournament game under their belt. They did so by putting up 87 points too – 11 more than their average and 20 more than the Yellow Jackets gave up per game this year. Ky Bowman scored 26 and got to the FT line 13 times while Nik Popovic had one of his best games of the year contributing 20 points. The Golden Eagles did shoot just 2-14 from three point range but their defense held Georgia Tech to under 40% shooting from the field. Without the 17 turnovers BC would have easily had a 20-point win in the opener.
NC State Looks for Another Big Win Over BC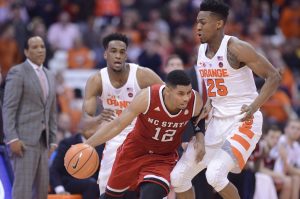 One of Boston College's losses down the stretch was against this same NC State team they'll see in the 3/7 ACC tournament free pick. The Wolfpack built up a 20 point lead in the first half of that game and outgunned the Golden Eagles in virtually every aspect. NC State used 55.8% shooting from the field, 52.4% from three point range to get the 82-66 win as -5 home favorites. Bowman did have 21 in that game for BC, but Allerik Freeman countered with 20 for the Wolfpack. Freeman should have another big day as he's went for 19+ in four of the last five heading into this game.
Turnovers could once again plague BC in today's matchup. NC State has won five of their last six games and relies a lot on three guard lineups which should increase the pressure on Boston College ballhandlers. NC State was also the league leaders in turnovers forced which doesn't bode well for BC. Of course NC State can score too as they have four players shooting 40% or better from beyond the arc. Coming off a bye and with BC playing a tougher-than-expected game down the stretch yesterday, NC State has a chance to blow this game open.
3/7 ACC Tournament Free Pick
NC State should be relaxed coming into today's contest as their 11 conference wins have solidified their berth in the NCAAs. The Wolfpack already have a very commanding win over BC on their resume this year and they are rested after a bye in the opening round. NC State is a very deep team too, which doesn't bode well for a Boston College team that had three starters play 37+ minutes yesterday (32 minutes for the other two). The spread has gone up a bit to NCST -3.5 but it should be the Wolfpack by a lot today.
Free Pick: NC State Wolfpack -3.5