Promos
100% Welcome Bonus Plus Lifetime VIP at BetNow.eu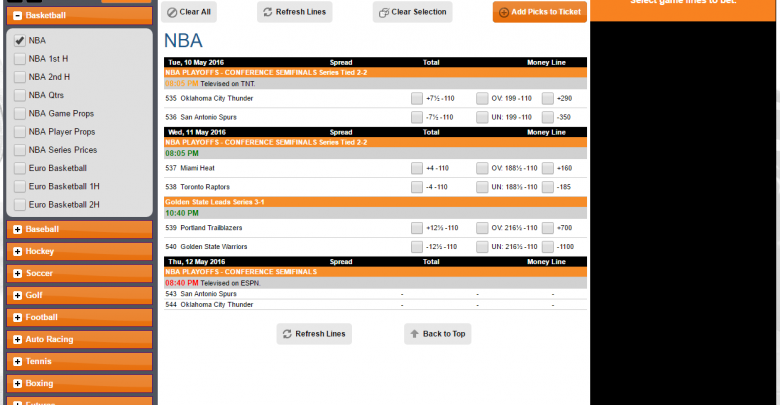 Even though they are relatively new to the online sports gambling market, BetNow has been making quite a name for themselves. Their slogan is "We Make it Simple," and they've had a good deal of success doing just that. It is a very competitive marketplace in the online sportsbook world these days and the newcomers have to work a little harder to not only earn new customers but to keep them as well.
New sites will throw all kinds of special features, bonuses, and promotions to prospective clients in the hopes of landing their action. BetNow has their own idea for a welcome bonus and, as advertised, they keep it simple.
Not the Same As Others
Many online sportsbooks have welcome bonuses for new customers. However, BetNow gives new players some great options when they sign up with their 100% Welcome Bonus plus Lifetime VIP promotion and it's as simple as signing up and logging in. Once you've done so the bonuses begin and you can take advantage of this promotion in two ways.
Deposit $500 or more and you'll receive your 100% Welcome Bonus as well as being enrolled in their VIP Program giving you a 10% matching bonus on every deposit thereafter. Your second option is to deposit $2000 or more and receive the entry into the VIP Program at a 15% rate. Once you are entered into the VIP Program you'll receive the bonuses on every deposit and to make the promotion even more attractive, every bonus has a miniscial 3x rollover.
Rollovers are the necessary evil of the online sportsbook. As stated, every online sportsbook is going to have bonuses of all kinds, giving you free money deposited directly into your account. However, all of these bonuses come with standard rollovers. After all, it makes no business sense to give away free money without a reason to play with it. While the rollover themselves are standard, the size of the rollovers are not and some online sportsbooks take advantage of these by hitting you with double-digit rollovers you can never overcome.
Not BetNow. Refreshingly enough, BetNow does, in fact, keep it simple and gives you the lowest rollovers on the internet. Not only are they low, they are also upfront about them, giving you all the information you need. While most sites will bury their rollovers in the fine print. BetNow has them out in the open for every new customer to see.
Keep it Simple, Man
Every gambler wants to keep it simple. They also want bonuses and low rollovers. Fortunately for them, BetNow has all of the above. Their 100% Welcome Bonus is one of the best you will find and your automatic entry into the VIP Program at the rate you choose is an added perk.
While they keep the rollovers low, their sportsbook goes big on sports offering a wide variety of international games as well as the popular North American leagues. Their parlays and teasers have great payouts and signing up is simple. Join up with BetNow and grab a 100% Welcome Bonus as well as free entry into their VIP Program. You can use it for a lifetime.