Promos
Bet the "Superman" Promotion at MyBookie.ag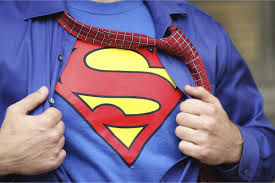 MyBookie is the big name in online sports gambling these days. Their sportsbook is one of the most popular spots for online sports gamblers and for good reason. They serve up great odds and lines for just about every sport you can imagine. Their interface is slick, fast, and easy-to-learn and they have some of the best bonuses and promotions you could ask for.
The bonus program they have put together has been the real game-changer. Their bonuses and promotions simply can not be matched and have been the main reason they are not only winning new customers but retaining them as well. One of the many promotions to check out during this NFL season is the Superman Promotion and it is available each week.
Hitting a few of your picks is one thing when it comes to wagering on the NFL, but sweeping the board by correctly picking every game is a big-time accomplishment that deserves a big-time reward. How does doubling your winnings sound? In order to play, all you have to do is place the wagers. You must place a bet on an NFL week's worth of games, all against the point spread, at the minimum of $20.
No free plays, but real money from your MyBookie account. Whether it is Week 1 or Week 17, you have to place a wager on every game in one NFL calendar week. Then, if all of your wagers come in, not only will do you claim those winnings, MyBookie doubles the payout. MyBookie knows its customers and has found another way to reward them when they hit it big and the Superman Promotion is just one of many.
MyBookie has you covered from the moment you sign-up and log-in with bonuses you're going to want to claim. There is a 100% Welcome Bonus all the way up to $1000 and if that isn't enough they also throw a $20 Risk-Free wager your way just for joining. When you enter their online casino, another Welcome Bonus awaits you with a 150% match up to $750. You can also receive a 25% Reload Bonus whenever you deposit into your account, not to mention, a 100% match bonus for Referring Friends.
This is only the beginning, too, as they offer their many other simple ways to maximize your cash at MyBookie. There's the Steam Your Steak which pays you for winning 10 wagers in a row. The Snap Your Skip which will pay you out $25 if you find yourself in a rut. 10 Is The Magic Number gives you a free deposit after you deposit 10 times without a withdrawal. Up or down, hot or cold, MyBookie has your back.
Many sites will talk a big game about how they take care of their players with bonuses and have the best odds. However, they will all come up short when compared to MyBookie. The offers you can collect at MyBookie are not gimmicks, they are the kind of offers that have online gamblers in mind. They understand the ups and downs of sports betting and want you to be rewarded when you succeed and not kicked when you are down. Join up today and see if you have what it takes to be a Superman.