NHL Previews
New York Rangers 2017-2018 Season Preview
Rangers Look to be in NHL Playoff Mix Again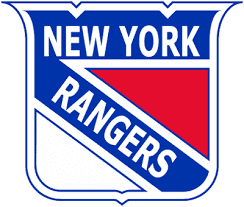 Our New York Rangers 2017-2018 Season Preview starts with the changes that GM Jeff Gorton has made, which were fairly monumental. In a deal with the Arizona Coyotes, he traded first-line center Derek Stepan and backup goaltender Antti Raanta for center Lias Andersson, the seventh overall pick, and defensive prospect Anthony DeAngelo, who was the19th overall for the Tampa Bay Lightning in 2014. Also gone is revered but aging defenseman Dan Girardi. With three years left to go on his contract, he was bought out. Both Girardi and Stepan were alternate captains. In addition, New York saw forward Oscar Lindberg go to Las Vegas in the expansion draft. Three young players, Mika Zibanejad, 24, Jimmy Vesey, 24, and Kevin Hayes, 25, who together scored 47 times last season, will see more playing time. How will this youth movement work for the Rangers who were eliminated in round two of the Stanley Cup Playoffs by the Ottawa Senators?
Forwards
What will the price be for trading off Stepan, who last season tallied 55 points? It will be quite low if Andersson can make the team and score some goals. He's young, 18-years-old, and he last year had a mere nine goals for Jonkoping in the Swedish League. But he's known for being creative, and if he can play at the NHL level, that can be a positive attribute.
It's hoped that Vesey can improve upon his rookie goal total of 16. Look for him to be on the same line as winger Rick Nash and center Zibanejad. Last year, his first season with the Rangers and third in the NHL, Zibanejad totaled 37 points over 56 games. He was out for two months due to a broken fibula. Nash, who is a 33-year-old winger, has lost some of his edge but can produce in a dependable manner as long as he stays healthy. Two major forces on offense will be right wing Mats Zuccarello, who had 59 points last season, and left wing Chris Kreider, who has had at least 21 goals and 43 points in each of his last three seasons. Both are solid and dependable players. Winger J.T. Miller is a workhorse who has not missed a game in the past two seasons and is a top player on both the penalty kill and power play.
Defense
Defenseman Kevin Shattenkirk, who had 56 points last season with the St. Louis Blues and Washington Capitals, arrives and should be a major force on this team. He'll be a great addition to the Rangers power play, as he's had a minimum of 25 PPP each of the last three seasons. Captain Ryan McDonagh, who has 42 points and 15 PPP last season, will be important on both the power play and penalty kill.
of McDonagh, Marc Staal and Nick Holden. DeAngelo, meanwhile, is trying to make a good impression on his third team in three years. Skjei is coming off a very production rookie season where amongst all first-year defenseman he was second in assists (34) and points (39) and tied for second in plus-minus (plus-11). He totaled seven PPP.
Goaltending
Henrik Lundqvist, who is now a 35-year-old netminder, is not the same player he was a few years ago. His goals against average (2.74 GAA) has gone up and his save percentage (.910 SV%) is in decline. Health is a concern as is durability. Lundqvist has had knee issues. In his first 11 NHL seasons, he's had a minimum of 30 wins each year. Ondrej Pavelec is the new backup. He is a step down from Raanta who went to Arizona.
New York Rangers 2017-2018 Season Preview: Overall Outlook
Our New York Rangers 2017-2018 Season Preview sees this team as being in the top four in the Metro Division. A lot hinges on the moves made by GM Gorton over the summer. Defense should be improved but offensive output is a question mark. Lundqvist is certainly a major concern.
Key Takeaways
Trades and deals, including on offense and defense, are meant to shake things up, but will they offer balance or instability?
If Lundqvist is injured, the backup situation in goal is tenuous at best. Plus, the Swedish goalie is aging and has knee issues.
We will see if the youth movement pays off for the Rangers or if the team takes a few steps back before moving a few forward.
New York Rangers 2017-2018 Season Preview Projections: Record: 42-34-6, 90 points. Finish: 4th in the Metro Division.