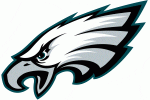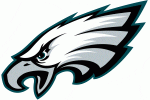 The house has been cleaned by the Philadelphia Eagles (7-9), which means head coach Chip Kelly and a bunch of starters and coaches are gone. First-time head coach Doug Pederson (OC Kansas City) takes over and brings a West Coast mentality. The O-line, receiving corps, and secondary have been infused with free agent talent. Still, our Philadelphia Eagles 2016 NFL preview sees this team taking a few years to move up the ladder.
Eagles Offense: C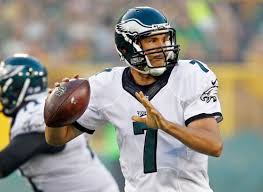 The Eagles picked North Dakota State QB Carson Wentz as their first-round pick. He was second overall in the 2016 draft. He won't start immediately. Instead, either newly acquired vet Chase Daniel or an unhappy Sam Bradford (3,725 YD, 19 TD, 14 INT) will get the nod, giving Wentz time to learn. The receiving squad includes WR Jordan Matthews (997 YD, 11.7 AVG, 8 TD) and TE Zach Ertz (853 YD, 11.4 AVG, 2 TD). Ryan Matthews (539 YD, 5.1 AVG, 6 TD) and Darren Sproles (317 YD, 3.8 AVG, 3 TD) will anchor the running game. Fifth-round pick Wendell Smallwood (West Virginia) may also be used. The aging offensive line has had an infusion of talent but is still weak.
Eagles Defense: C+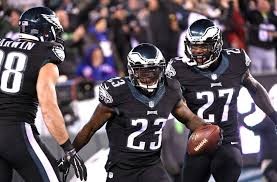 The Eagle defense was terrible last season, earning ranking of 30th overall, 32nd against the rush, and 28th against the pass. They were also 28th in points allowed. The Eagles will go to a 4-3 D. This is the product of new DC Jim Schwartz; when he used it with the Bills they led the NFL in sacks. In terms of units, the D-line looks strongest and the LB unit is sound. Fletcher Cox (104 Tackles, 9.5 Sacks) returns at tackle and Mychal Kendricks (91 Tackles) at OLB; both will be major players. The secondary includes free agent, quality CB Rodney McLeod.
Eagles Special Teams: B+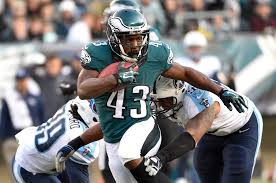 Punter Donnie Jones is exceptional, while kicker Cody Parker, a quality player who was injured last season, returns. Sproles is exceptional on punt returns, but Josh Huff on kickoffs was inadequate.
Eagles Coaching and Management: B+
Eagles have a first-time coach and a staff that's overall new. This will be a year of major adjustments. Pederson will need to have a steep learning curve.
Last Word: Philadelphia Eagles 2016 NFL Preview
We conclude our Philadelphia Eagles 2016 NFL preview with a simple observation, this is a team in transition. It will take time for Pederson and company to bring it all together. Wentz is the future of this team. Don't expect to see him on the field for two years.
For our overview of the NFC and to link to other NFC teams, please click here.
Philadelphia Eagles 2016 NFL Preview Pick: 5-11, 4th NFC East