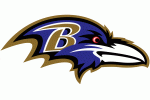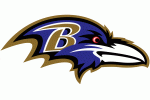 In seven years with the Ravens, coach John Harbaugh never had a losing season. Then 2015 occurred and Harbaugh's team suffered numerous injuries and finished the season 5-11. With a healthy squad and some improvements, according to our Baltimore Ravens 2016 NFL preview, this club looks to be competitive in the AFC North.
Ravens Offense: B-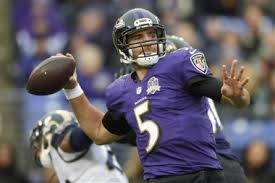 QB Joe Flacco (2,791 YD, 14 TD, 12 INT) struggled last season. In fact, he's had three tough years straight, earning a three-year ranking of 24th. Last year, he was done in week 11 with a torn ACL and MCL. It's hoped he can return to his pre Super Bowl form of 2013 when he was MVP. Flacco has a stable of decent receivers, including Kamar Aiken (75 REC, 12.6 AVG, 5 TD) and Steve Smith (46 REC, 14.6 AVG, 3 TD). Baltimore increased their depth by signing free agents WR Mike Wallace and TE Benjamin Watson. The running game is in need of improvement. Draft pick Kenneth Dixon offers third down potential. The left side of the offensive line is problematic.
Ravens Defense: B


Although the defense ranked in the upper third of the NFL in passing and running yards allowed, they were 24th in points allowed. The team needs upgrades in every area, especially in the linebacking and secondary units. The frontline is solid and includes the run-stopping abilities of nose tackle Brandon Williams. OLB Terrell Suggs returns from injury this season. He's amassed 106.5 career sacks. He should help increase the output and efficiency of this unit. The secondary welcomes free agent S Eric Weddle who should upgrade that group.
Ravens Special Teams: A-
Baltimore's special teams are in great shape. Placekicker Justin Tucker averaged 72 yards per kickoff and hit 33 of 34 field goals under 50 yards. Punter Sam Koch was a first-time Pro Bowl selection. The club was third in punt returns and seventh in kick returns.
Ravens Coaching and Management: B+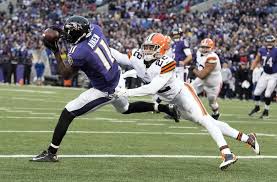 Harbaugh and his staff had a tough time of it last season with 20 players on the injured reserve list including Flacco, Suggs, and first-round pick WR Breshad Perriman. Harbaugh and GM Ozzie Newsome have added depth by signing some quality free agents and utilizing the draft.
Last Word: Baltimore Ravens 2016 NFL Preview
Despite being 25th in scoring last season, averaging 20.5 PPG, and dealing with a slew of injuries, Baltimore was competitive in most of its games. If they can stay healthy and Flacco can come back strong, they should get back on the winning rack.
For our overview of the AFC and to link to other AFC teams, please click here.
Baltimore Ravens 2016 NFL Preview Pick: 9-7, 3rd AFC North