Sports News
NHL News: Top Teams, Impact Players, and Other Items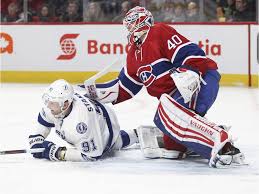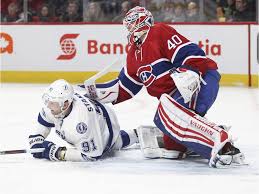 With about one-third of the NHL season having been played, our December 2016 NHL news considers what teams are looking extremely solid. There's still a whole lot of skating to go and anything can happen, but chances are the top hockey teams will stay on top.
We also take some time to consider a few players who have been impressive lately, as well as a couple of guys who were recently sidelined.
Top NHL Teams- East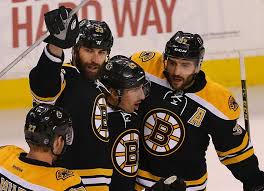 In the Eastern Conference, the Montreal Canadiens (17-6-2), who top the conference, are still darn amazing. They have a PF/PA differential of +18, which is best in the NHL. As of late they have cooled off a bit going 4-5-1. But they are the hottest home team around with a record of 12-1-1.
On the other hand, the fourth place Boston Bruins (14-10-1) seem to prefer the road. At 8-5-1, they possess the best away record in the league. Boston goaltending has been sound, as net-minders have allowed 55 goals. That's tops in the East and third in the NHL.
Top NHL Teams- West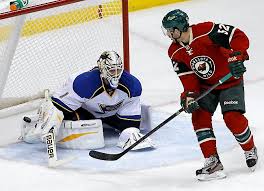 In the West, fourth place Minnesota (12-8-4) has a PF/PA that stands at +15. They tops in the league when it comes to goals allowed, as they've let in 51. Over their last ten games, they are 4-3-3. That's not great, but it's also not horrendous.
Finally, the Western Conference's first place team, the Chicago Blackhawks (16-8-3) have posted a fine home record of 10-2-2. Although they are at 5-4-1, they have lost two straight. Our next story concerning this team should be of interest to sports bettors.
Chicago's Crawford and Avalanche's Johnson Out
It's bad and good news for Chicago Blackhawks goaltender Corey Crawford and the team. The bad news is the star goalie will miss from two to three weeks due to an appendectomy. The good news is he's going to be fine. Crawford underwent an emergency appendectomy on Saturday, which meant he missed the game versus the Flyers.
This season the 31-year-old Crawford 31, started in 20 of 25 games for Chicago. His record for the season stands at 12-6-2. He has a 2.27 goals-against average, .927 save percentage and two shutouts. Crawford, who has led the Blackhawks to Stanley Cups in 2013 and 2015, is ranked second among all NHL goalies in wins.
"His procedure went pretty well today; he's probably going to be out two to three weeks," said Blackhawks coach Joel Quenneville. He added, "Thanks to our medical staff and the Flyers medical staff today, they did a great job of helping us out."
In a 3-0 loss to the Dallas Stars, defenseman Erik Johnson broke a leg when he attempted to block Tyler Seguin's second period shot. Johnson, 28, is tied to the team lead in assists with 10. He also has one goal. He will miss from sox to eight weeks. The Avalanche have been struggling and this will not help. The Avalanche are 9-13-1 and have just 19 points. That's worst in the NHL.
December 2016 NHL News: Players Doing Things Right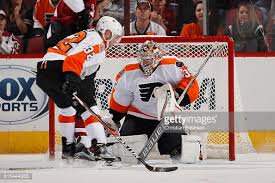 In our December 2016 NHL news, we highlight two goalies and one winger. Philadelphia Flyers goaltender Steve Mason and San Jose Sharks goaltender Martin Jones have been playing some amazing hockey. St. Louis right wing Vladimir Tarasenko is the other player we're highlighting.
Over his past four starts, Mason is perfect. Over the course of those games, his save percentage was .945 and GA came in at 1.71. He had a massive game against the Bruins as he made 45 saves on 47 shots and led the Flyers to a 3-2 win. He also had a solid win against the West leading Blackhawks.
Over three starts, Jones is 3-0-0. He has an extremely solid 1.01 goals-against average and has saved 92% of the shots he's seen. In a big game against Montreal, he made 31 saves and manufactured a 2-1 win over the league's top team. That's darn good goaltending.
Finally, our December 2016 NHL news notes that Tarasenko has been impressive. He's had four goals in three games. Of those goals, two were game winners. Against the Dallas Stars last week, he scored in OT to get the team a 4-3 win. After that game, against Tampa Bay, he had a hat trick and garnered four points. The Blues won that game 5-4.