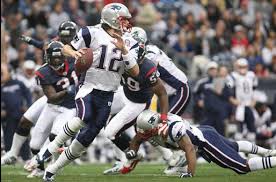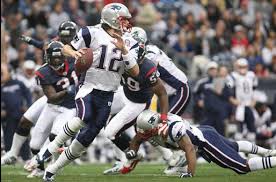 When in Super Bowl LI Atlanta plays New England there are some things for which sports bettors should look. Some plays have big play potential while others seem like they have little insignificance, but ultimately can have a big effect.
There are aspects of the game we're going to consider in this piece. The first is the quarterback sneak and its effectiveness. The next is the ability and tendency to execute fake plays. In examining the final aspect of Super Bowl LI Atlanta plays New England, we'll look at the how vulnerable these two quarterbacks are to the blitz.
That QB Sneak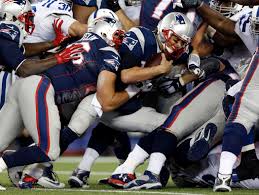 As far as the quarterback sneak goes, there's no one better at it than Tom Brady. Most often used on third and short, Brady is a master at taking the quick snap and nudging his way through a small hole to pick up as little as a few inches and as much as a yard-and-a-half.
How good is Brady at the QB sneak? Statistically, he makes 90.7% of his tries (98 0f 108), which is the best success rate of any QB. That's on a combination of third and fourth down runs. What's the average percentage of success in the NFL? It's 68.9%. Brady's ability to pick up a yard at the right time will keep a drive alive and can result, ultimately, result in a score.
Falcons Faking It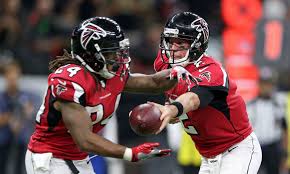 Atlanta is pretty darn sneaky itself. No team has run more play-action during a game in the NFL this year than the Falcons. They averaged 10.4 yards on play action while averaging 7.8 yards on all other plays. Play-action comprised 26% of their plays this season. Such plays can keep offenses on their heels, and Atlanta will need to do so when playing against the toughest defense in the NFL. The fake by Atlanta could offer some real points.
No Blitz For You
Here's an interesting one to consider especially if there's an over/under prop on blitzes. Brady had the highest rating of all NFL QBs against the blitz. That was 124.3. Ryan was second with a rating of 122.0. If one team can break through and bring down the opposing quarterback four or five times that can be a game-changer. But don't expect that to be the case, as both of these teams have very effective O-lines.
Super Bowl LI Atlanta plays New England
There you go, three aspects of Super Bowl LI Atlanta plays New England that can affect the game in a major way. Consider them before betting. There's more to come on the Super Bowl shortly. Please check our last article on Super Bowl LI Atlanta plays New England that offers fast thoughts and quick facts.