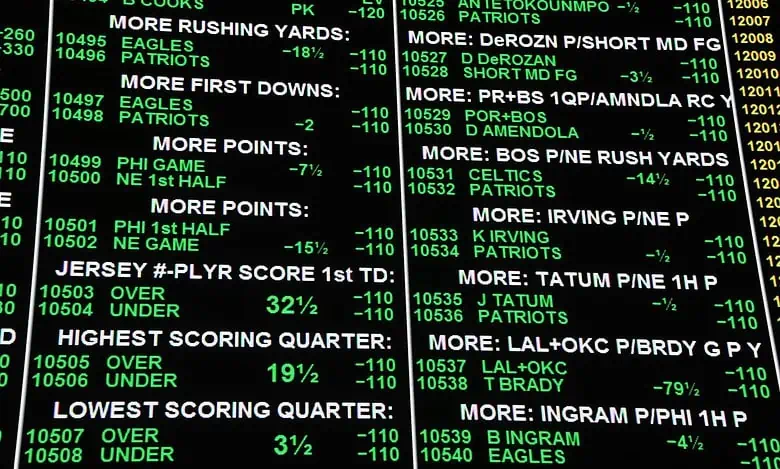 The biggest news coming from the U.S. sports betting industry this summer was the announcement that PENN Entertainment was leaving their partnership with Barstool Sports. Penn just wasn't seeing a ton of success under the Barstool name, and it wanted to go with a bigger company.
After dumping Barstool, PENN Entertainment was able to ink a deal with ESPN, and that's a huge name in this industry. There hasn't really been any new developments since that time, but the ESPN BET Sportsbook app is coming at some point.
We now know that the sportsbook app is going to launch at some point in November, and that will allow the rebrand to take advantage of some NFL wagering. There is a chance for ESPN BET to emerge as one of the leaders in this industry, and bettors are anxiously awaiting that launch.
No Major Changes Coming
The Barstool Sportsbook app is still up and running, but the Barstool Sports personalities have been removed from all of the promotions. Now that the launch date has been confirmed from PENN Entertainment, more details have been announced about the rebrand as well.
The technology is going to remain the same, and customers aren't really going to notice any major changes except for the name and color scheme. Current Barstool Sportsbook customers have already been notified of a rebrand that is coming, and they will still be able to keep their accounts.
There are some instances in which a rebrand creates a ton of issues in terms of money in an account, but that's not going to be an issue in this case. One major change that customers are going to see is the promotions that come from ESPN BET.
Plenty of Projections
It's really unclear to know just how popular the ESPN BET app is going to be, but that doesn't stop people in the industry from making projections. PENN was not putting up big numbers at all with Barstool, and there is some concern about the new app since it will basically be the same technology.
The one thing that this new partnership will have, though, is the fact that ESPN will be able to advertise it on a wide range of platforms. ESPN is already known as the "Worldwide Leader of Sports," and sports betting will now be mentioned during live sporting events.
DraftKings and FanDuel have combined for nearly 60% of the online market share in the industry, and that doesn't leave a ton of betting action left for other sportsbooks. BetMGM and Caesars are in the next wave of sportsbooks when it comes to online market share, and that is where ESPN BET will try to be competitive.
Barstool Sportsbook was checking in at right around 5% in terms of online market share, and ESPN BET is expected to surpass that. It will take some time before the ESPN BET is popular in every state, but getting to 10% market share is an attainable goal.